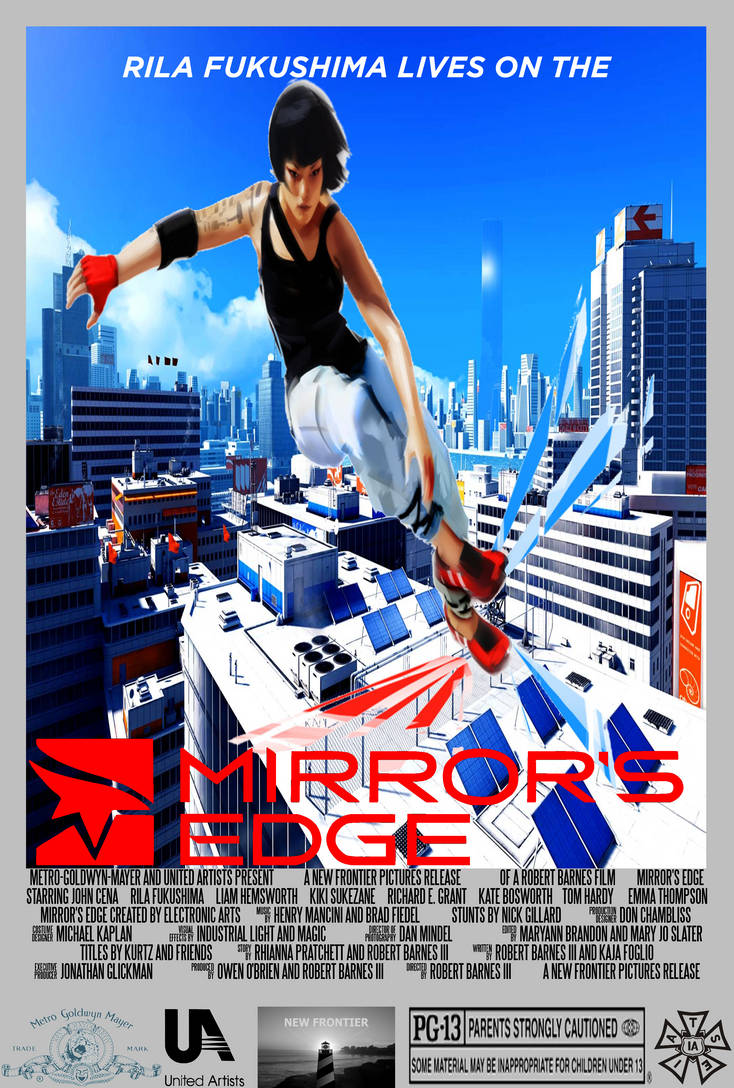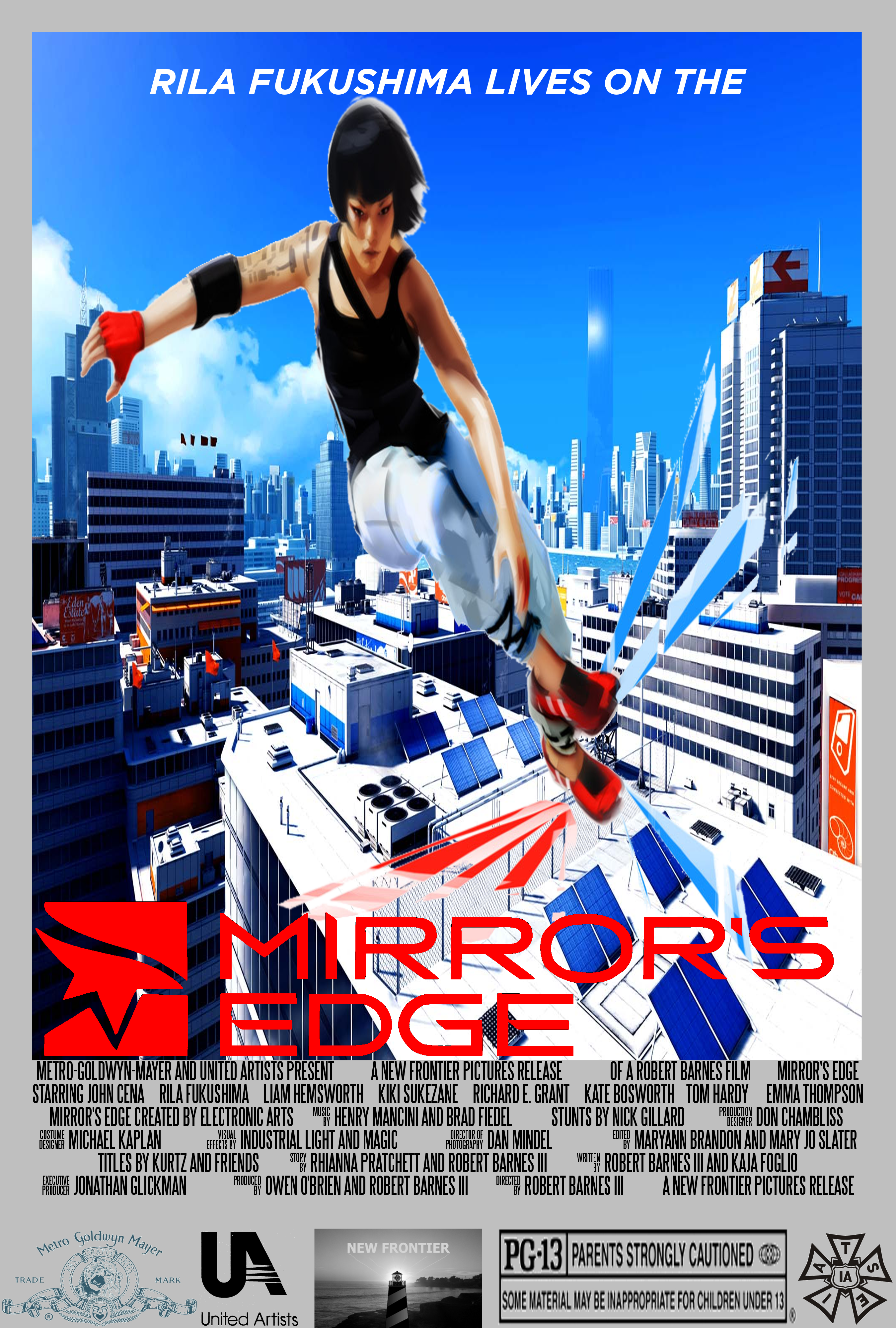 I have decided to try my hand at making a poster in GIMP 2.0 for a
Mirror's Edge
live-action/animated movie that I hope to write and make someday.
Check out the UK Quad Poster Version Here! ->
peachlover94.deviantart.com/ar…
STORY:

Set in a near-future waterfront city like
Chicago or Seattle - in a conformist nanny/police-state,
Faith Connors is an illegal courier or "runner", whose job it is to hand-deliver messages and data across the rooftops and skyways
to avoid ubiquitous government monitoring of movement and communications. After making a few deliveries, a private security firm Pirandello Kruger contracts a secret mole to kill a family friend.
The story follows Faith in her struggle to free her unjustly-imprisoned sister, accused of murdering a friend of their family - Mayoral Candidate Robert Pope. While running clients' illegal messages, she gets caught up in events which lead to her being endlessly pursued by the totalitarian government herself. Mercury, Faith's trainer/mentor, acts as her guide to outwit, outrun, and overcome the sinister agents out to eliminate her.
FAN CAST:
John Cena as "Merc" Mercury

Rila Fukushima as Faith Connors

Liam Hemsworth as Jacknife
Kiki Sukezane as CPF (City Protection Force) Officer Kate Connors
Richard E. Grant as CPF (City Protection Force) Lieutenant Miller
Kate Bosworth as Celeste "Cel" Wilson
Tom Hardy as Travis "Ropeburn" Burfield
Jim Parsons as Drake
Kelsey Grammar as Robert Pope
Emma Thompson as the Voice of Mayor/Senator Elaine Callaghan
John Boyega as Clarence E. Kreeg
Alan Tudyk as Murray
Maia Mitchell as Leaf
John Slattery as Red
John Corbett as Hoagy
Amanda Seyfried as Dusky
Jamie Waylett as Hank
William Fichtner as Abraham Connors (Flashbacks)
Rinko Kikuchi as Erika Connors (Flashbacks)
Christopher Gorham as Mark Schonherr
Stanley Tucci as Austen Reynolds (Flashbacks)


FAN CREW: (NOTE - Names are not contracted to be in actual film)
Directed by Robert Barnes III (
PeachLover94

)
Produced by Jonathan Glickman (MGM/UA), Owen O'Brien (EA DICE) and Robert Barnes III


Casting by April Webster and Alyssa Weisberg
Story and Characters by Rhianna Pratchett
Adapted for the Screen by Robert Barnes III


Production Designed by Don Chambliss
Screenplay by Robert Barnes III and Kaja Foglio


Cinematography by Dan Mindel
Animated Titles by Kurtz & Friends
Music by Henry Mancini and Brad Fiedel


Costumes by Michael Kaplan
Visual Effects by Industrial Light and Magic

Edited by Maryann Brandon and Mary Jo Markey


Stunts by Nick Gillard
A New Frontier Cinema (my own major movie studio in the future) Release
Distributed by Metro-Goldwyn-Mayer, United Artists and Electronic Arts, Inc.
THEATRICAL SPECIFICATIONS:
Digital, 35mm, 70mm and available in IMAX wherever available.
SDDS, DTS and Dolby Digital Surround Sound in available THX-certified cinemas.
Available in RealD 3D in select theaters.
Digitally Mastered in THX for the ultimate in sound and picture quality.