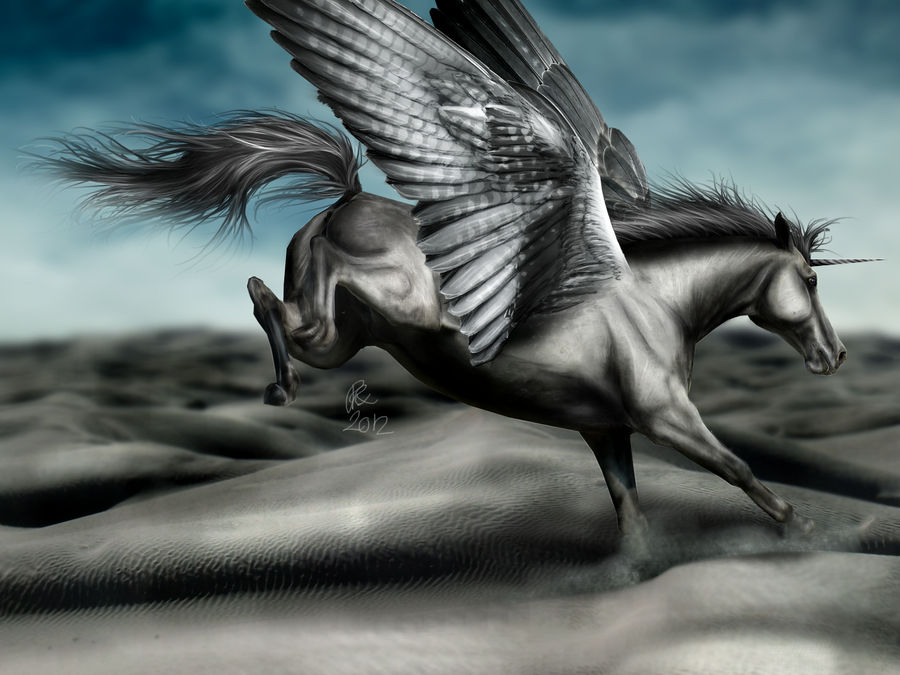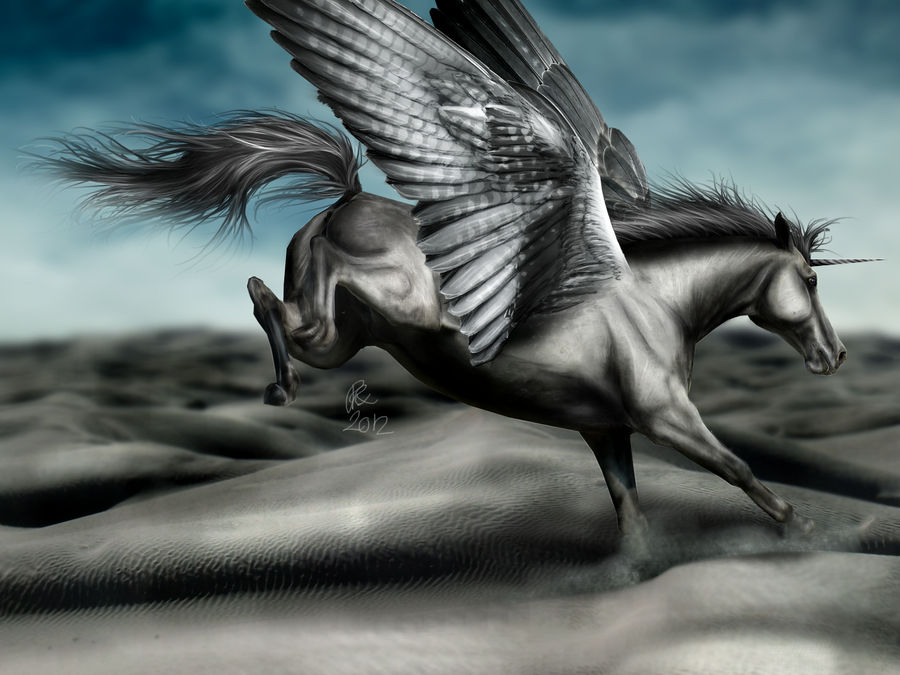 Watch
Thanks to everyone who stayed up with me on join.me to make this! I love you all

anyways, my half of the art trade for the AMAZING ~
TheTwistedFate
<< go watch her and fav everything!

stock:
I really admire what you've done with the horse, and especially the wings!! For vision I gave you five stars. The composition is unique and beautifully done. And the stock chosen fits so freaking well together in this image, I'm impressed. For originality I bumped you down a star because I can't see a story in the image itself. Though composition can make an image stand out from your other works, it's the story that makes an image stand out from everything else. And that's the key to making a very memorable and impacting piece. For technique I took off half a star because I believe a few things could be added to the horse itself. The first thing I noticed when the image popped up in my inbox, was the horse's highlights. Now the lighting is beautiful here, but the horse almost looks metallic. If you weren't meaning to do this; it happens when there are a lot of bright highlights, and a lot of dark shadows, along with little to no mid-tones. Midtones are the backbone of the object, highlights and shadows should be accents to show form, dimension, and texture. The background was done very well, and though it has very dark shadows, and very bright highlights, it still contains a good amount of mid-tone. Lastly, I would have loved to see some more defining factors in the horse, the man and tail, and in the blending of the wing and the shoulder. Since the image is so high-contrast, these faded/fuzzy areas get even less attention from the eye. Try some more bolder fly-away hairs to keep the detail flowing, and some lighter defining lines on the horse (especially on the back legs) and for the wing blending, I know it can be hard to know exactly what to paint, but imagine feathers mingling with muscle, and what that would look like at the angle the horse is at. I just love how you did the grounding, and blending of the images. The wings are astounding, as is the mane and tail with some minor details added c; I gave you 4.5 stars for Impact based on what I said above.
The Artist thought this was FAIR
12 out of 12 deviants thought this was fair.

Reply

Reply





HOLY CRAP!!!!!!!!!!!!!!!!!!!!!!!!!!!!!!!!!!!!!!!!!!!
THIS IS.......AAAAAAH!!!!!!!!!!!!!!!!!!!!!!!!!!!!
I LOVE IT! The mane and tail, the wings especially! You freaking owned this manipulation!...Even though its basically mine. lol.
Reply

I thought this was a painting.

Fantastic work, as usual!
Reply

Reply

OH MY EFFING FREAKINJG GOD!!!!!
Reply