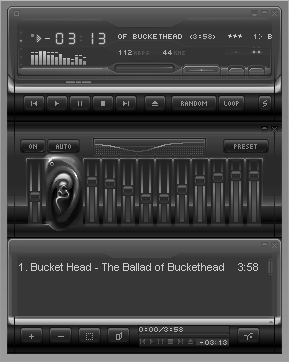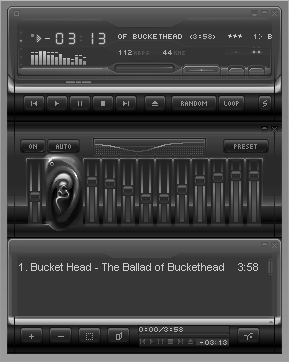 Watch
Ironise, a skin from earlier this year which was something I did just because I wanted a new winamp skin; and it's something simple and clean with a monotone setting.

I didn't choose a colour as there are most likely so many other skins that look similar with a colour scheme, and I couldn't decide upon choosing one anyway.

(There is also a skin consortium version with orange control buttons available from their website.)

hope you like it for what it is.

thanks,

mike.
Daily Deviation
Given 2007-07-17
I was browsing a lot of these, and I found a really great skin for Winamp! Check out
Ironise
by ~
peacemaker
. A wonderful design, a sleek and elegant style that matches every ambient on your desktop! (
Featured by mauricioestrella
)