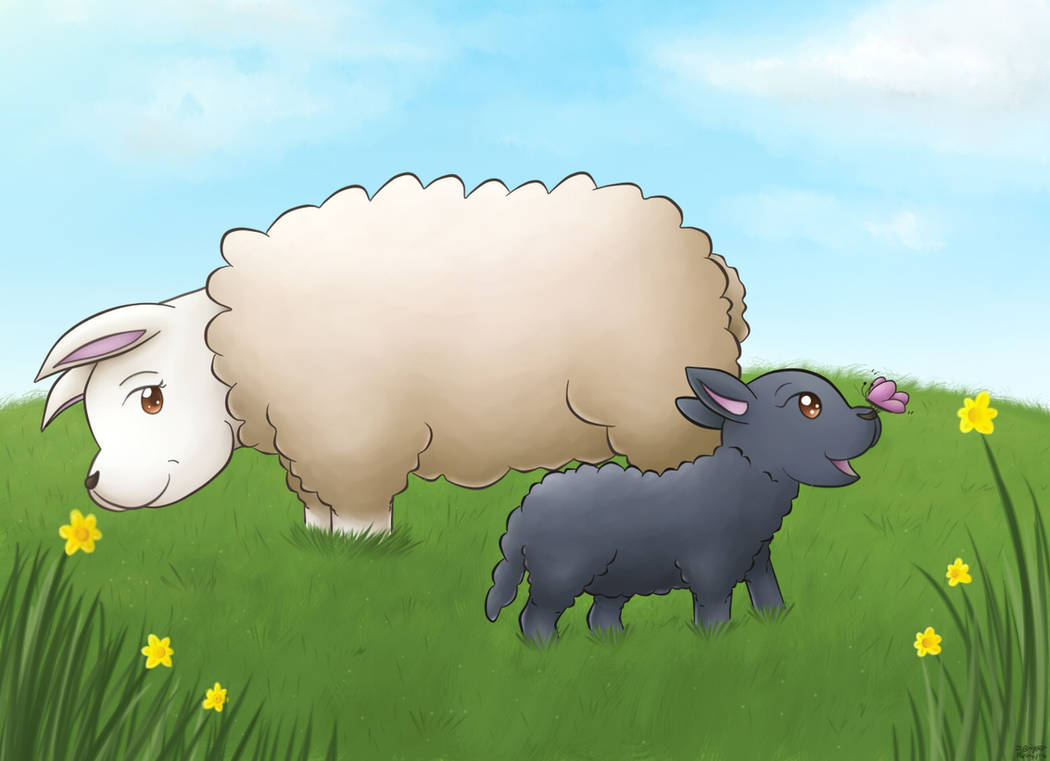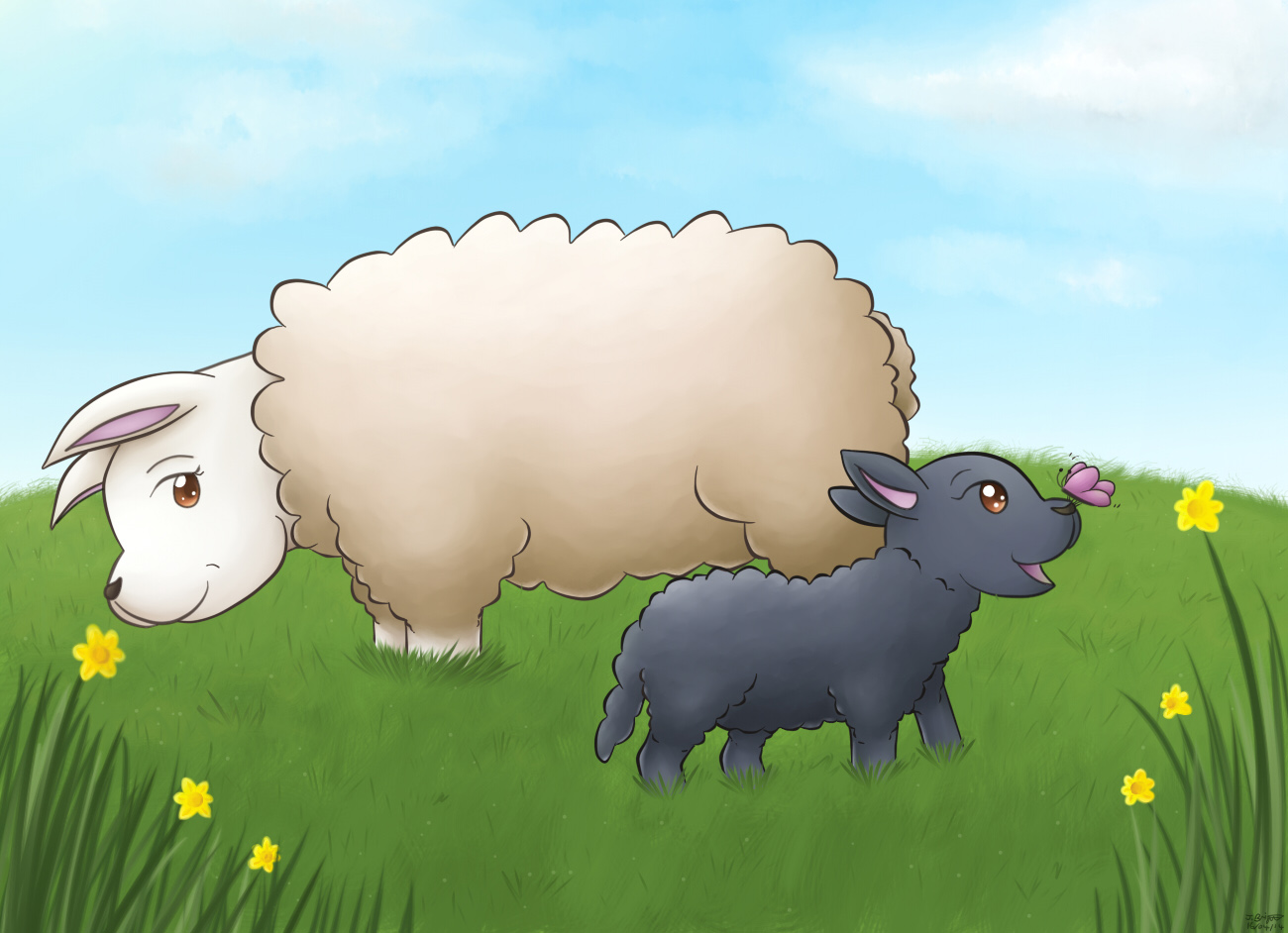 Watch
A cute little sheep picture for Easter!

These sheep are actually based on the ones we have at the farm at the college I attend (where I am doing an animal care course). They recently began having lambs these past few weeks and although it was expected that our crossbreed lambs would be white in colour (like their mothers), a good majority of them ended up being black (like their father, who is a Herbridean), much to the confusion of our tutor who owns them.

Drawn and coloured on Paint Tool SAI.