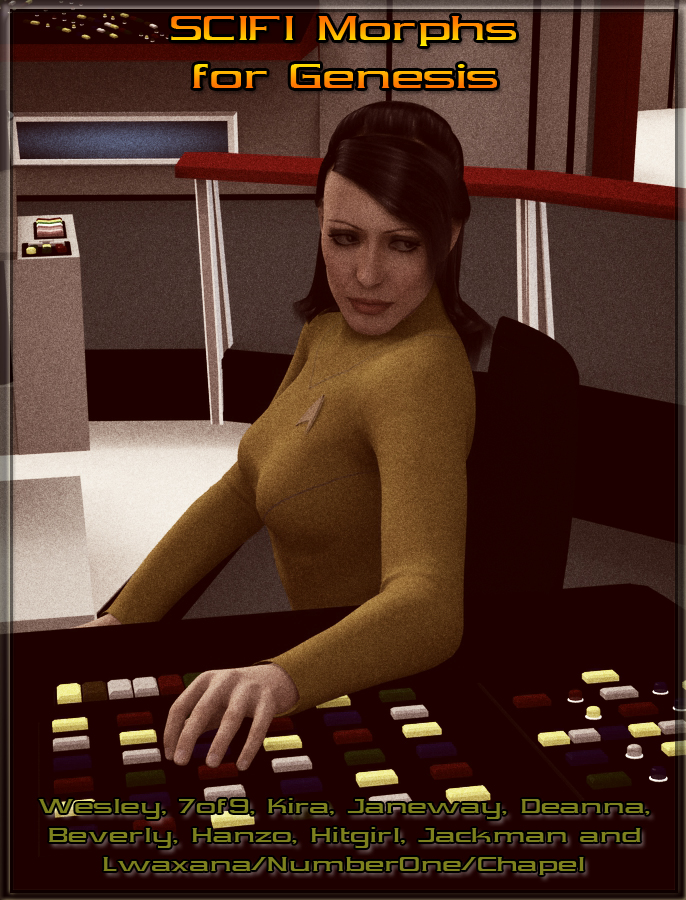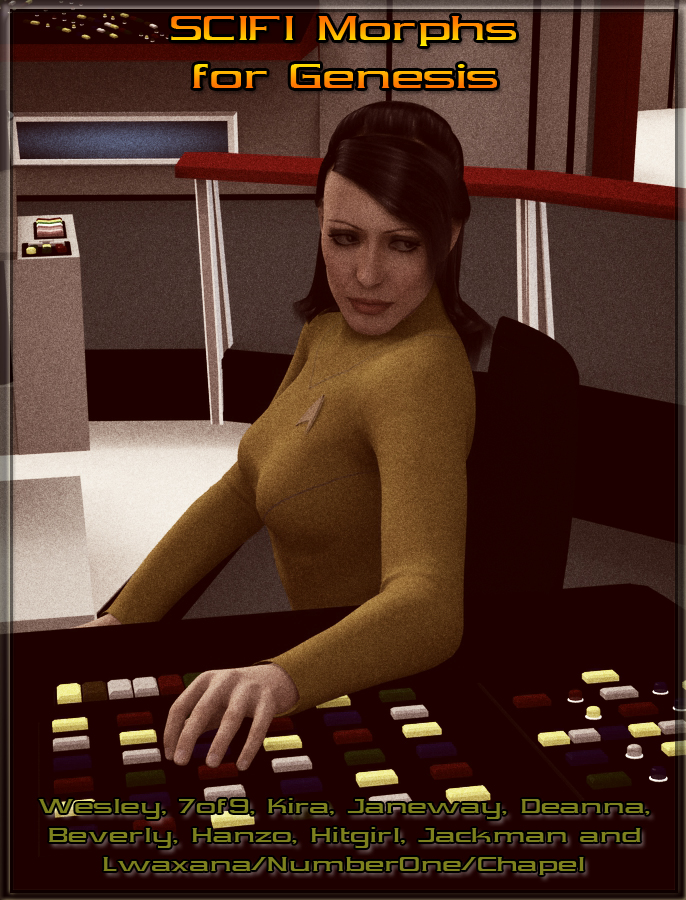 Watch
Morphs are originally for M4/V4 and require the M4/V4 for Genesis to work and look right.

Made by Scott8539, he has asked that I update them to Genesis and can be found under the PDSmith/Scott8539 under the Actor morphs in the parameters tab.

This morph pack also has an updated version of Deanna Tori and Beverly Crusher.

-Enjoy

Thanks for these - brilliant!

Oh, and Hanzo is, I believe, a character from the movie "Kill Bill" (the Japanese swordmaker), and Jackman is supposed to be Hugh Jackman, a.k.a. Wolverine.
Reply

Some of the characters I know, but there's a few that I dont. Can someone explain to me who Hanzo, Hitgirl, and Jackman are supposed to be please?
Reply

Reply

This should help with a few things...I've been looking for a Deanna and Lwaxana morph for
Genesis.

Reply

Awesome! Thank you very much!
Reply

Reply

Reply

nice, thanks

Reply

Whoa!! Very cool, Paul. Thank you for adapting these to Genesis, guys.
Reply