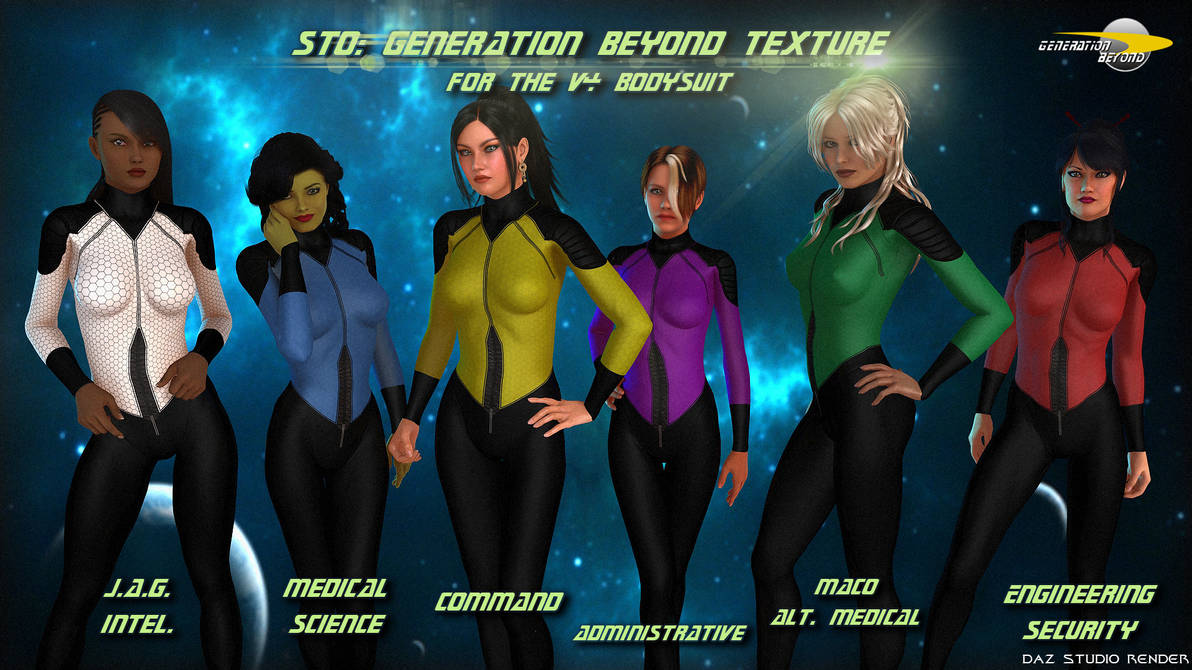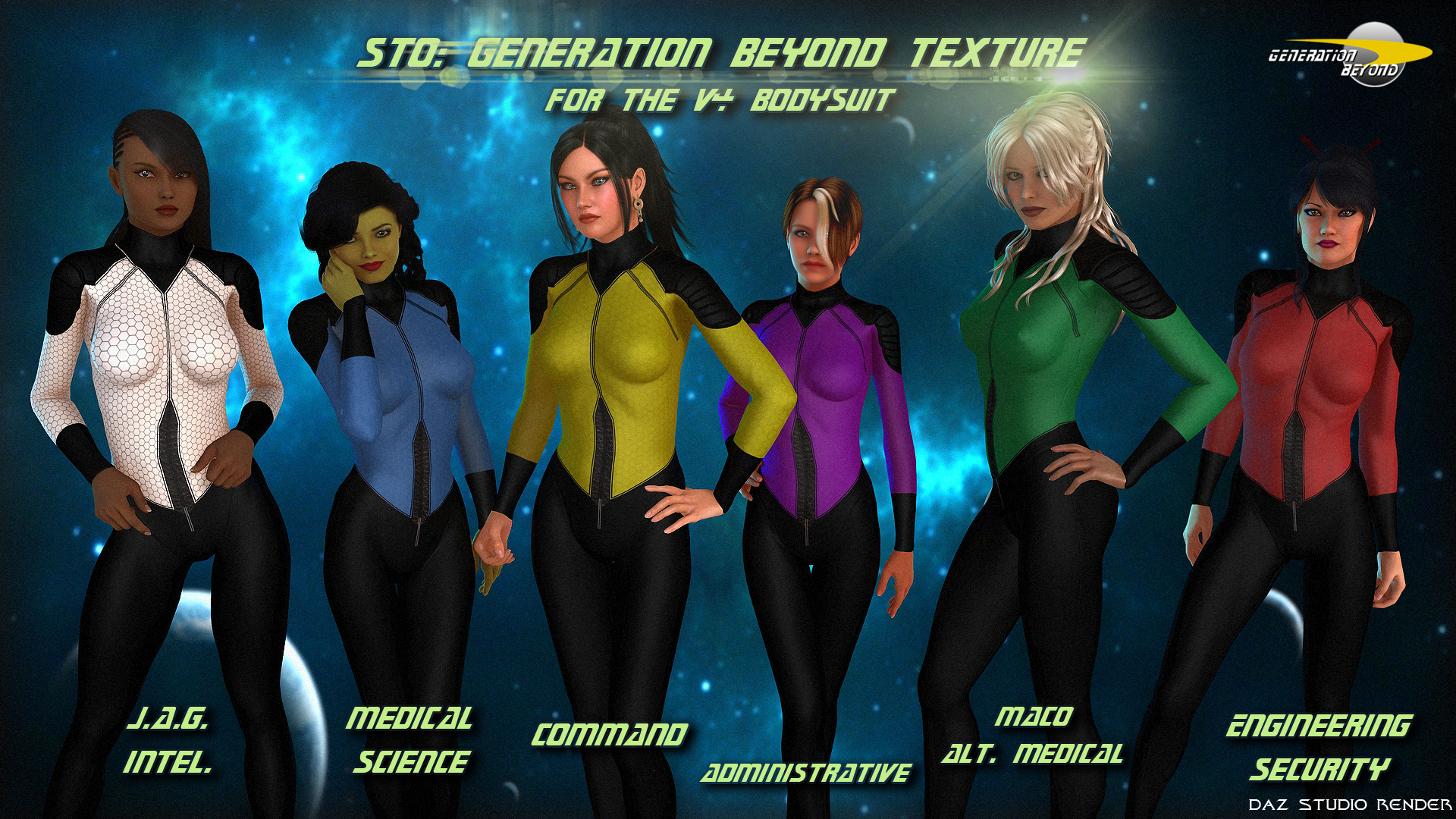 Watch
== Click download to get the file ==

This is a texture addon and not a bodysuit.

Public and Private use is granted. Commercial use...please contact me.

This file contains two options for installing.

DAZ Studio users can drag and drop the content into their content folder. This will have it appear in the
PEOPLE - VICTORIA 4 - CLOTHING - PDSMITH STO GENERATION BEYOND folder

Poser users, drag and drop the runtime where ever you wish.
POSE - GENERATION BEYOND - PDSMITH - STO GENERATION BEYOND BODYSUIT

Thanks to Georgehaz and Shadowhawk1 for their help in making this series grow.