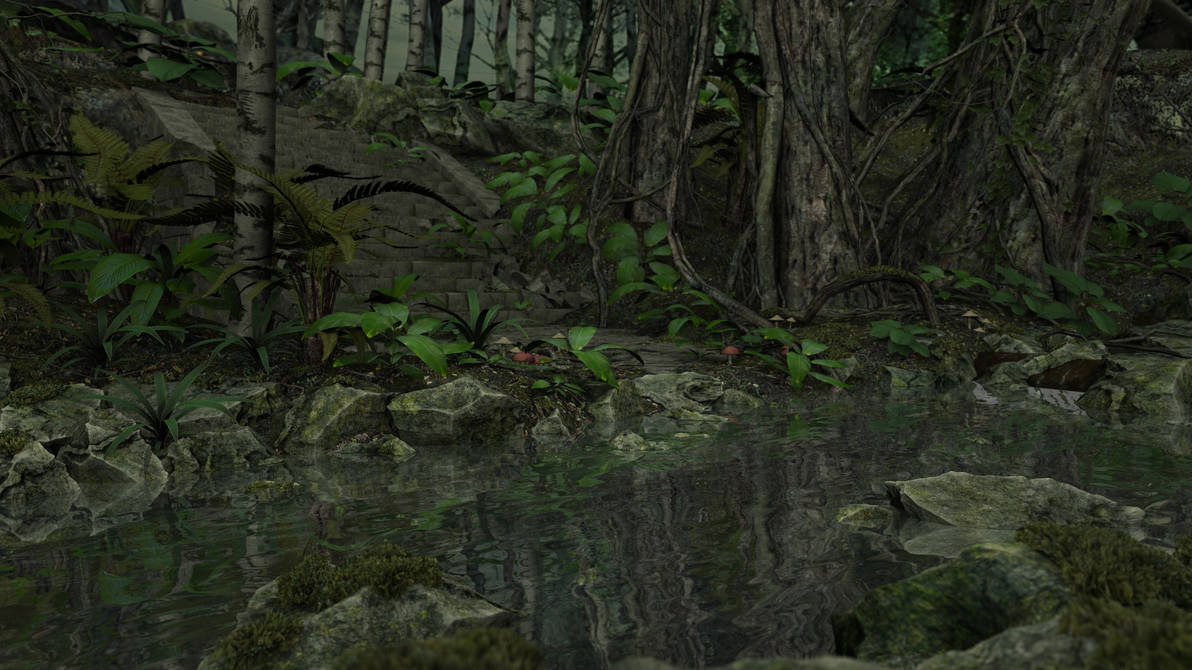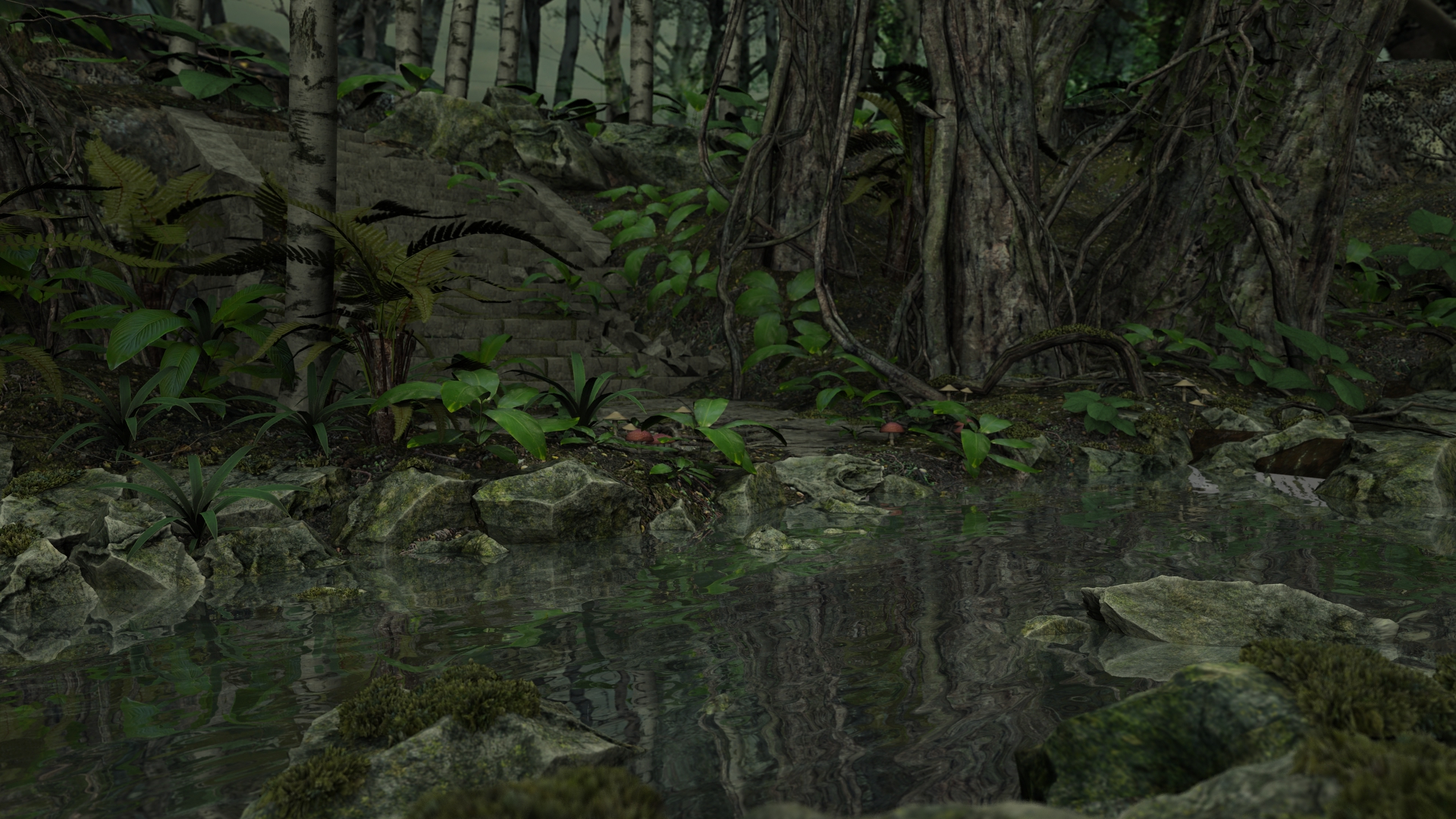 A quiet moment at a rare spot of Lake Lesbian. Soon to be occupied I'm sure.

Just playing with a set from Stonemason. I love the look of this set. Posed and rendered in Daz Studio 4.

Hope you like it too.

Rendered large enough to use as wallpaper

nicely done. Looks like a real peaceful place.
Reply

oh, yes, very serene, can almost dip my toes in there

Reply

Very cool

Yah Stonemason stuff is always so gorgeous and mind-numbingly detailed it's amazing. Great use of it here

Reply

Stonemason has some great sets. I love using them because the details are outstanding.
This looks really good. Looking forward to see what you do with it next
Reply

Nice what stonemason set is it? I have a few of his
Reply

Looks like a familiar lake I have seen of late.

Reply

this one is Return to Enchanted Forest. It's my first time rendering this set. But yup it will be part of a certain Lake set in the very near future!
Reply

very nice set, but yeeeesh, I'm afraid to ask how long that took to render. Plants are quite a pain, as well as water.
Reply

32 minutes to render on my computer. I'm shocked at the quality too. As for the water. Thats the only think I added. The water settings are from a friend and are probably the best for I've ever seen for DAZ.

To help with the idea of type of computer. Windows 7 64bit, 3.5Ghz Quad core, 16Gb ram. 1Gb video but since DAZ Studio 4 doesn't use the video card properly or effectively like say....Octane. it's doesn't matter.

Thank you for the compliment and glad you liked the image.
Reply

Ahhh, you are a step up from me on PC... I just have a dual core, 8G RAM, small vidcard. I have a nice GeForce I'm going to put in later, but it really gets warm, and the PC can heat my room on it's own. With this weather, I just don't need the extra heat, lol.
Reply

32 minutes???
Dayummmm....mine take like 20 + hours
Reply