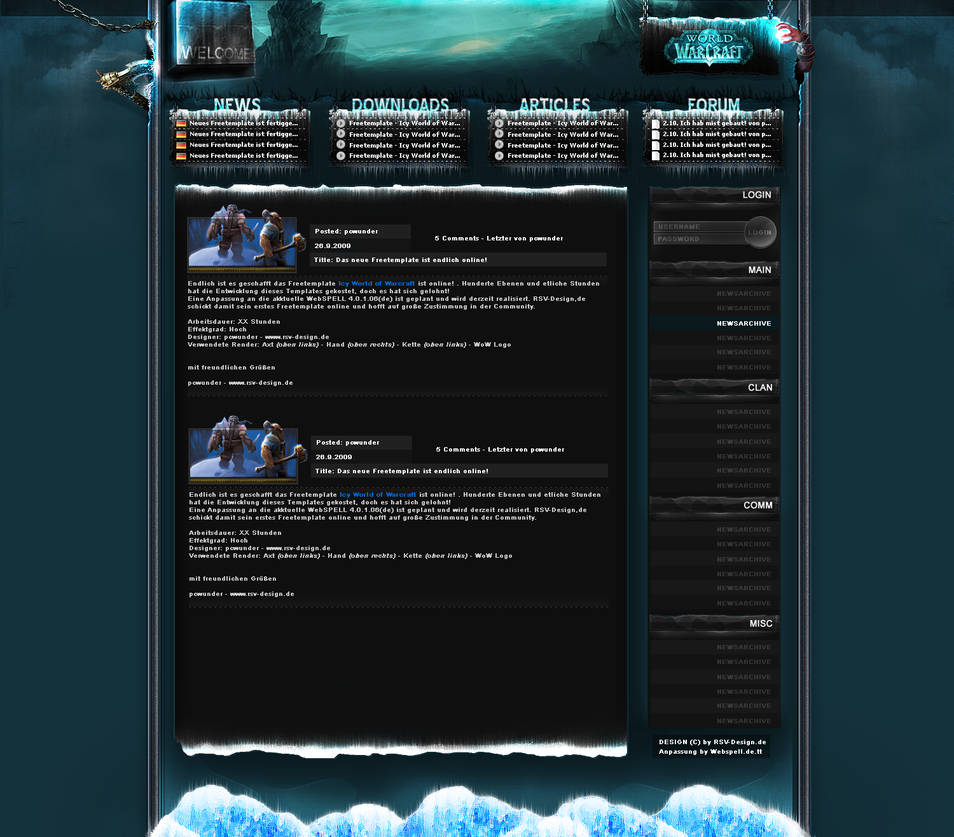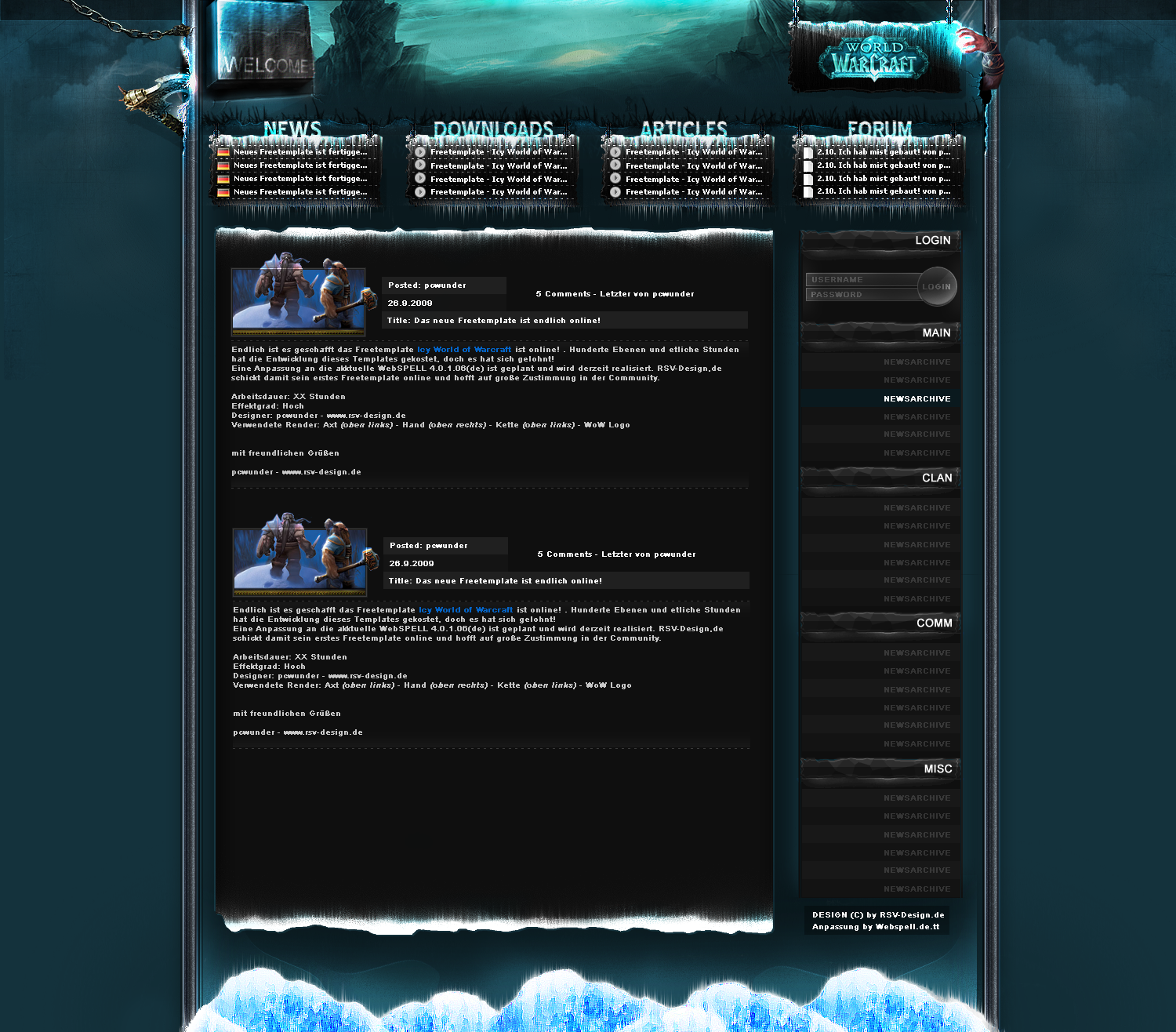 Watch
WoW Freetemplate -
----------------------------
Es hat mich viele Stunden arbeit,überlegungen und viele Ebenen gekostet dieses Design zu machen. Ich find's hübsch. Habe 3 Render verwendet. Einmal die Axt, dann die Hand und die Kette. Rest ist selfmade!
Hoffe euch gefällt es fav's und comments sind natürlich gern gesehen.
--------------------------
This Freetemplate was very difficult and complex to made.
I like it...
I used only 3 Render. Rest selfmade...
Comments and favs are welcome


schick, schick

Reply

gefällt mir gut! kann sich sehen lassen

Reply

Echt sehr schönes Design

Reply

cool - Ganz cool.
Schoener Eiseffekt bei den boxen?
Reply

o.o login gefällt mir zwar net aber dafür sieht der rest umso besser aus...

fast zu gut für freetemp

Reply

Thx

Hmm ja Login ist auch nicht so meins ... nur hatte ich nicht wirklich einen Plan wie ich das Login gestalten soll.
Wollte es erst in den Header intigrieren aber finde da muss nicht noch mehr rein

Naja jedenfalls Thx

, freut mich das es dir gefällt.
Reply

sehr gut weiter gemacht

Reply

sehr nice!!
für welche community ist das?
Reply

wow, schaut richtig geil!!!
Reply