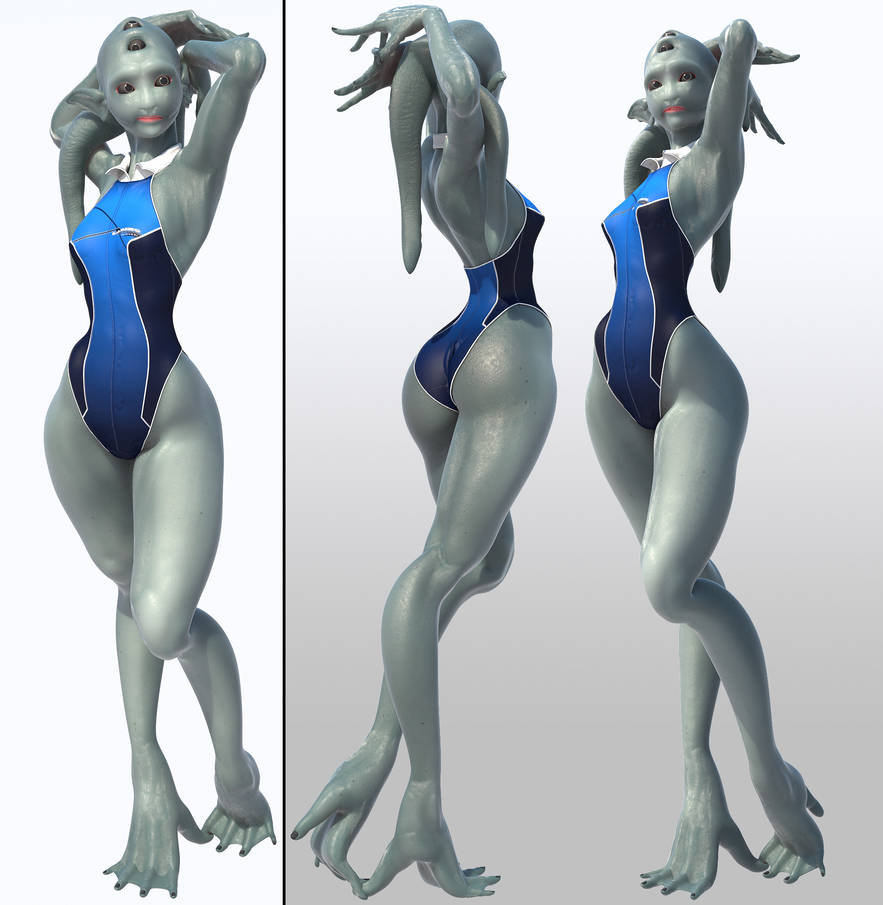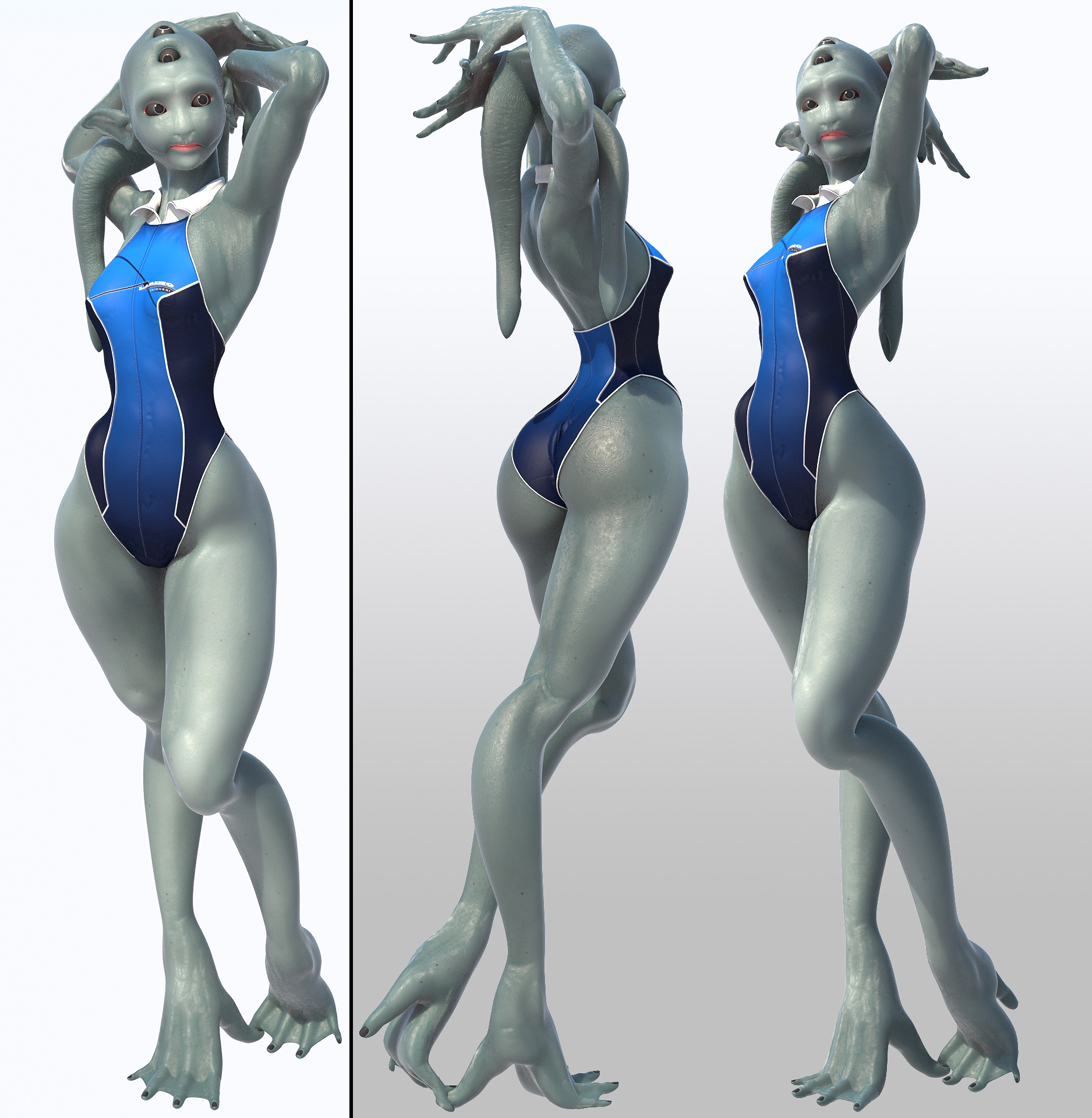 Watch
Nemi wearing the swimsuit I designed for her based on the standard sports swimwear, featuring a dress shirt-like collar instead of the usual cross-shaped suspenders, leaving the back visible.

Nice pattern, it helps accentuate her curves.

Reply

The collar is actually nice on this XD It's cute. Very nice model!! I like how the swimsuit folds on her bum. :3
Reply

It's the best bum I've ever modeled as well

And I didn't like the folds in the swimsuit there at first, but when the cloth simulation reached certain point (after some tweaks) it looked better. I might tweak it further in the future.
Reply