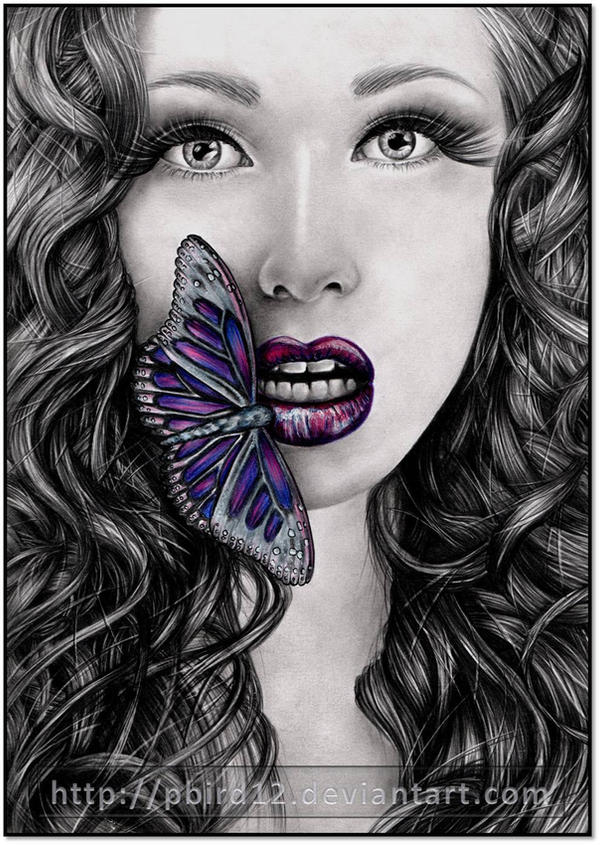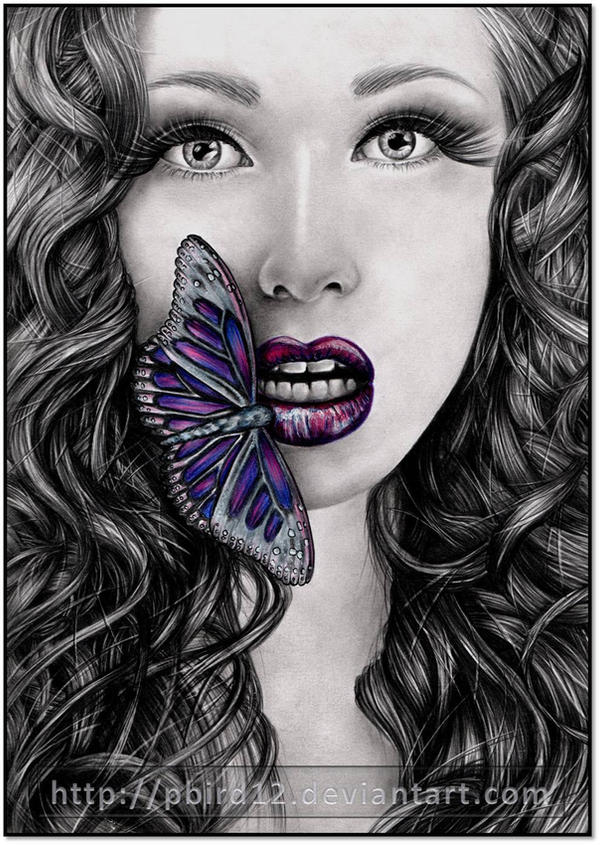 Another drawing
from a reference in

gallery. Please have a look if you like unique and beautiful photography, he's very inspiring!
Materials:
A4 Extra Smooth Bristol
Graphite (HB, B, 4B)
Erasers
Tissue
Tortillions
Caran D'Ache Pablos
Acrylic
Time: Somewhere around 12-14 Hours
I suck at drawing hair and I chose this reference not only because I love the photo but I had to try harder with the hair. I dont know what it is, I just cant do it very well, but this one is better than most ... hurrah

I changed the butterfly from the reference image just so it would have a little body.