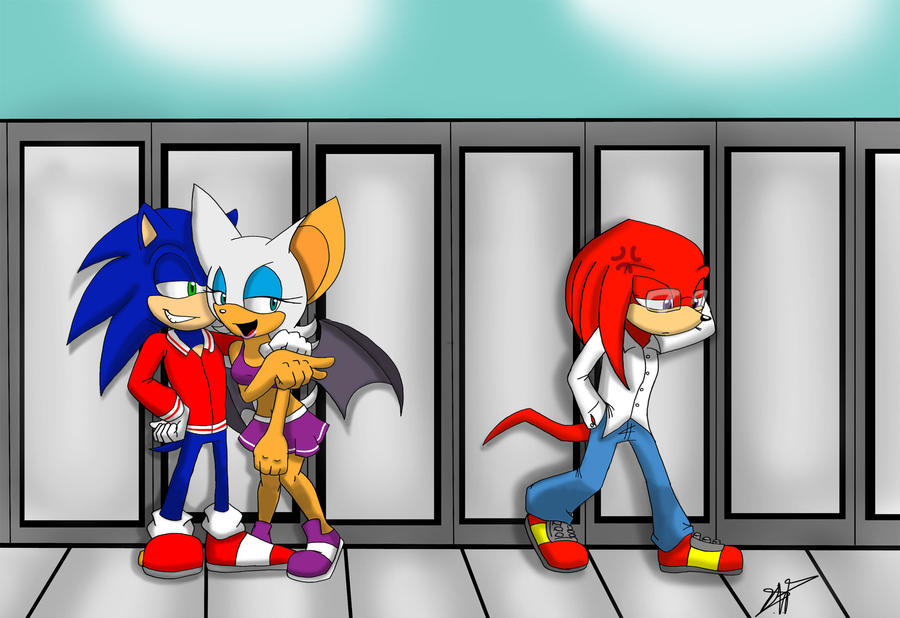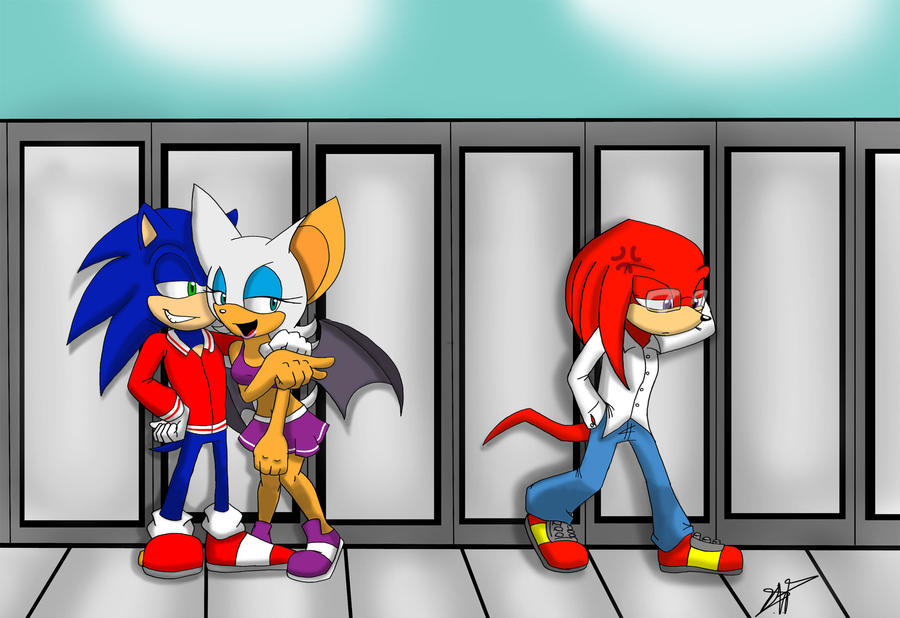 Still being in school, I am no stranger to bullying and, hopefully, others will be able to relate with being bullied.
Having a laugh at Knuckles' expense always seems vindicated by…………….. well let's face it. There's never a good reason for why Knuckles is treated the way he is.
Sonic and Rouge are easily the biggest offenders in this case. Since the blue blur has a naturally dick-headed personality, I put him in the clothing of a stereotypical school jock, while Rouge is like one of those mean popular girls who gets some sick satisfaction out of insulting others and making them feel bad.
Frankly, Knuckles is anything but the dumb tough guy that Sega (poorly) tries to make him look like.
He's more like a cute, sensible guy who can be awkward with girls (because it isn't a crime people)

Don't be a bully.