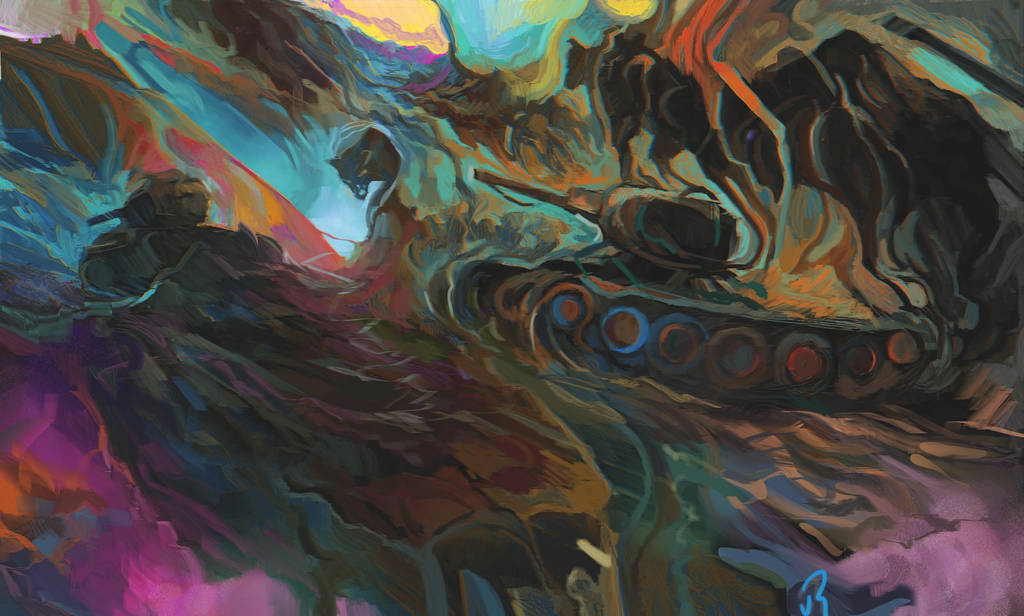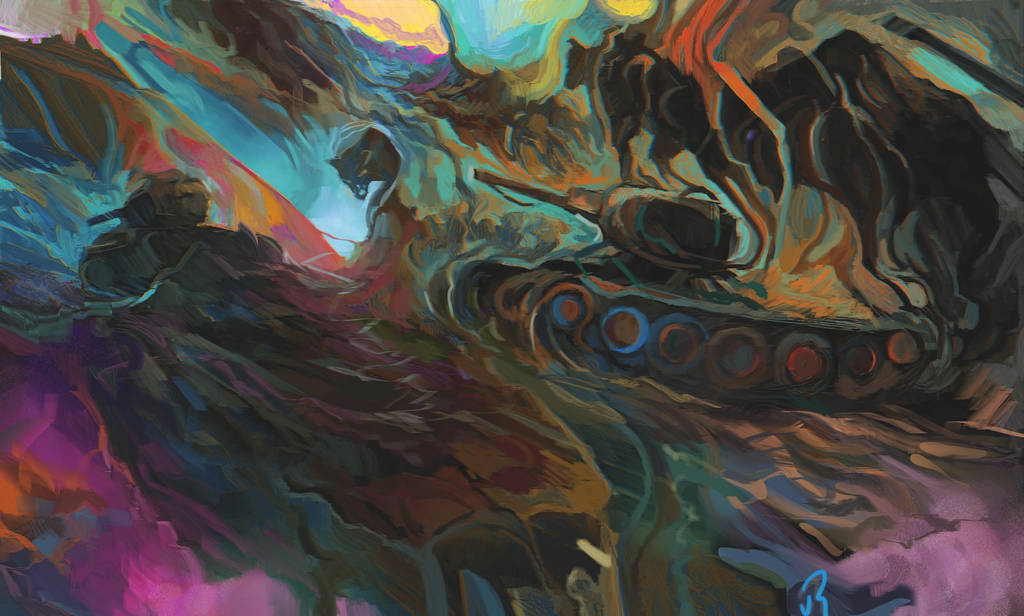 Watch
Just a simple task of making a tank for a friend ended up being this...

I love how your paintings seem to depict the way my mind works. I feel very connected to your style. It's really satisfying to look from portion to portion and see a shift, a transformation. It's like the kind of dream that you don't remember very well.
Reply

The fact there is a feline lurking behind the tanks makes me happier than it should. Such a fabulous piece ;-;
Reply

It's a very striking piece. Your style lends itself very well to this more violent theme.
Reply

I quite dig your style, looks really good!

Reply

TANKS!!!

Reply

Haha that's what happens when an artist gets too carried away

But it really is awesome.
Reply

im no good with two things - sharp edges and simple shapes. That's how it went this way

Thank you for a nice comment, much appreciated <3
Reply

Reply