Description
Next -

--

NOTE:

ENGLISH IS NOT MY MAIN LANGUAGE. IF YOU SEE ANY TYPO PLEASE SEND ME A NOTE.
--
My Little Pony: Friendship is Magic © Hasbro

Follow me on Patreon for anticipated access to my comics and the opportunity to get a commission. Check the tiers if you're interested.

Follow me on Twitter by the names of PaulyComics and PaulySentry.



I have a friendly Discord server where we host movie nights, game nights, and even voice talks. If you're interested in joining, please send me a note. (You must be over 15 y/o.)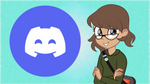 --
THIS PAGE WAS SPONSORED BY MY DEAREST PATRONS:



ArthurCrane

Tony Radcliffe

Julian Yeo (dm29)


KingXanaduu

Dylan Dalmatian


Triple84E


FlamingDash


Aero Dragon


Noah Popejoy

Louis Lobos

CloudyGlow


Tacky3663


Robbie Ierubino
Thank you so much for your patronage!
Image details
Image size
4034x17172px 1.96 MB