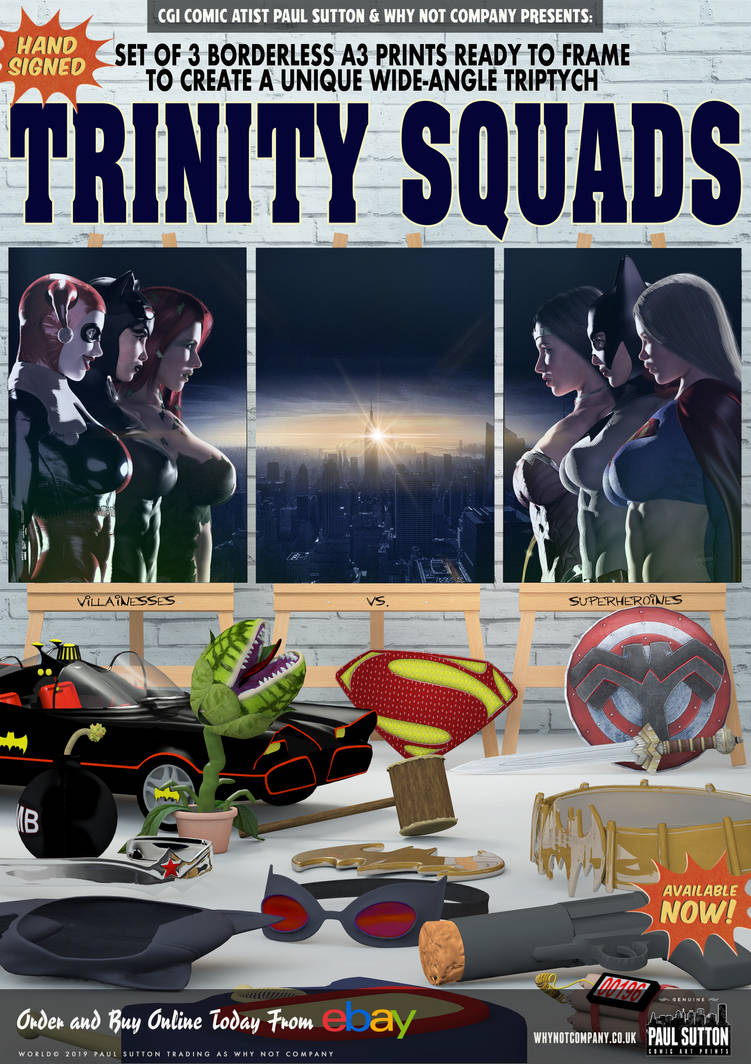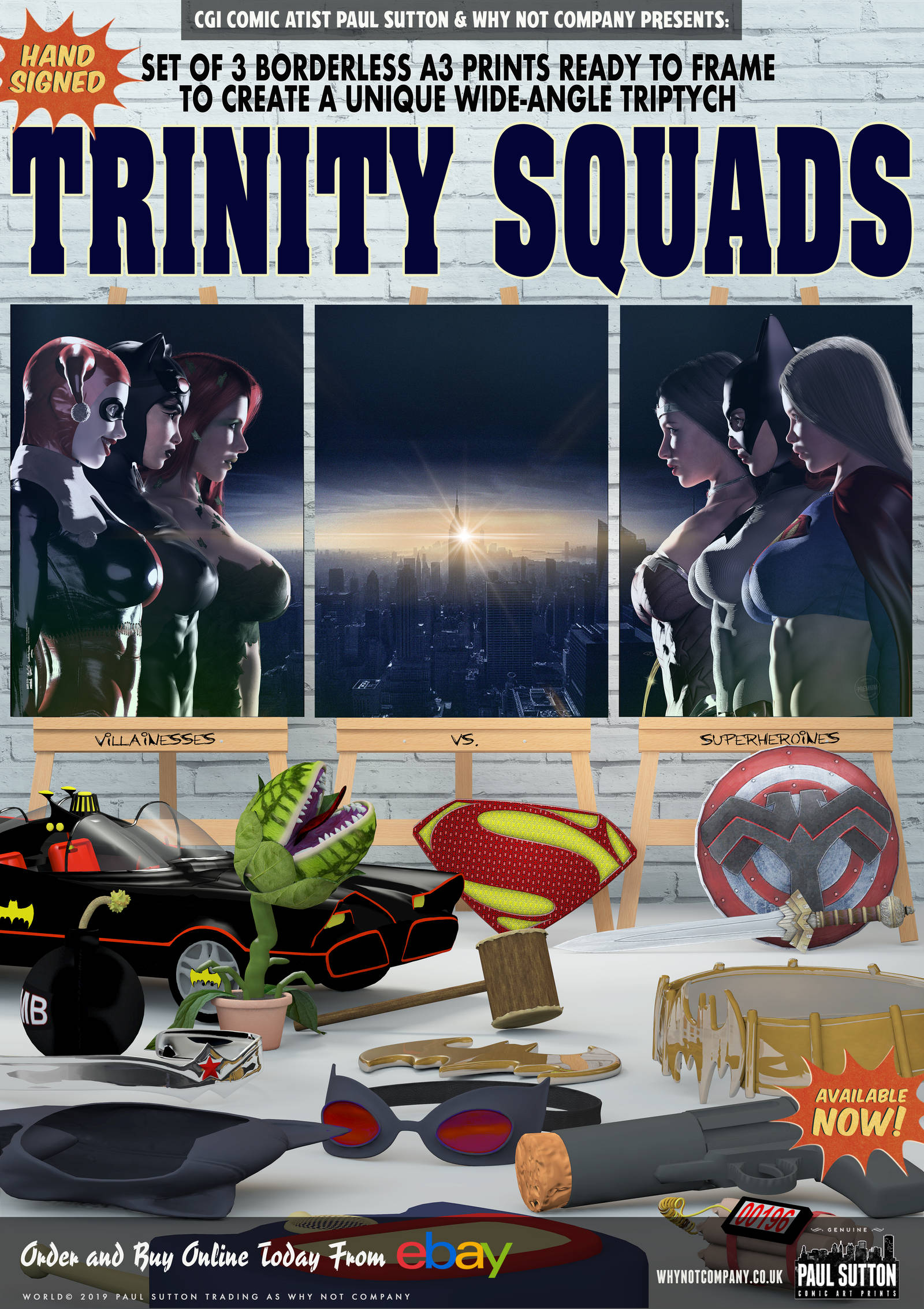 The Trinity Squads, Villainesses vs. Superheroines... AN EPIC 3 PRINT SET NOW AVAILABLE!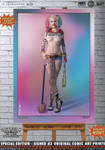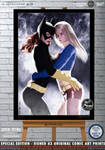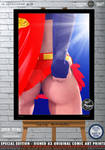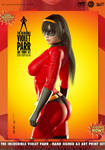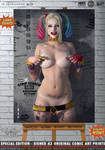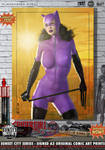 Full Print Review: "Just bought the "Trinity" one and its awesome! Definitely not Poster paper -
proper photographic print paper - flawless print! Very detailed even at the big A3 size.
Can't wait to frame it and have it on my wall to inspire my Poser Comics every day as I see it! Very glad I bought it!
Yeah, just compared it to the picture up top - print looks better! Yay!"
Ebay Buyer, Yorkshire, England
PRINT INFO:
Print Size: 3 x A3 (420 x 297mm, 29.7 x 42.0cm)
Paper: 250 gsm Silk
Extras: Hand Signed by CGI Artist Paul Sutton
Feedback from some of our customers...
"Holy original art!!! Even better than I expected!!! And Fast shipping. Thanks!" eBay FeedBack - Buyer, United States.
"Gorgeous sexy high-quality print, fast safe delivery." eBay Feedback - Buyer, England.
"Beautiful, amazingly detailed & sexy comic artworks, high-quality print, Thanks !!" eBay Feedback - Buyer, Netherlands.
"Really good quality prints! Proper photo paper, not poster. Super high quality!" eBay Feedback - Buyer, England.
Paul Sutton's Original Comic Art... find the rest here:
www.deviantart.com/paulsuttona…