Finally Released! Premium A3 Art Print 200 Limited Edition Prints...


UK DELIVERY - NEXT WORKING DAY - ORDER BEFORE 4:00 PM
REST OF THE WORLD DELIVERY - 5-12 WORKING DAYS


Only 200 Limited Edition Prints Worldwide, with a Dollar Design Certificate of Authenticity

Print Size:
A3 (420 x 297mm,
29.7 x 42.0cm
)
Paper: FUJICOLOR CRYSTAL ARCHIVE DIGITAL PHOTO PAPER - MATT/LUSTRE FINISH
Published by Why Not Company - 100% Positive Feedback... Please Visit our eBay Shop for Full Details
Here are some other prints and images you might also like?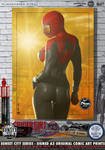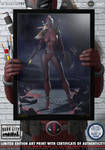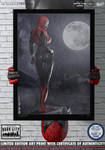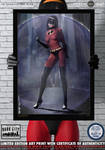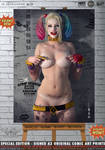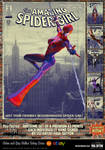 Superheroine Comic Series... find the rest on here
devilishlycreative.deviantart.…
Made with care, Photoshop and Poser Pro 2014 ...
Devilishly Creative
The Devil is in The Details