226 Favourites
27 Comments
11K Views
All grown up... 18 Year Old...
Violet Parr from the Disney/Pixar animated film The IncrediblesAll Three 'Incredible' A3 Original Comic Art Prints Put Together in One Special 'Value' Edition Set!
Our eBay Shop has 100% Positive Feedback
Direct link to Print with Awesome Previews:
www.ebay.co.uk/itm/22347639458…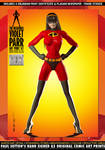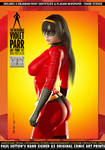 Paul Sutton's 'SPECIAL EDITION' Comic Art Prints (OPEN EDITION)
Individually Hand Signed by CGI Artist Paul Sutton.
Includes a Hologram Print Certificate & Newspaper Placard Print Sticker.
Paul Sutton's Original Comic Art... find the rest here:
www.deviantart.com/paulsuttona…
IMAGE DETAILS
Image size
1700x2407px 6.86 MB