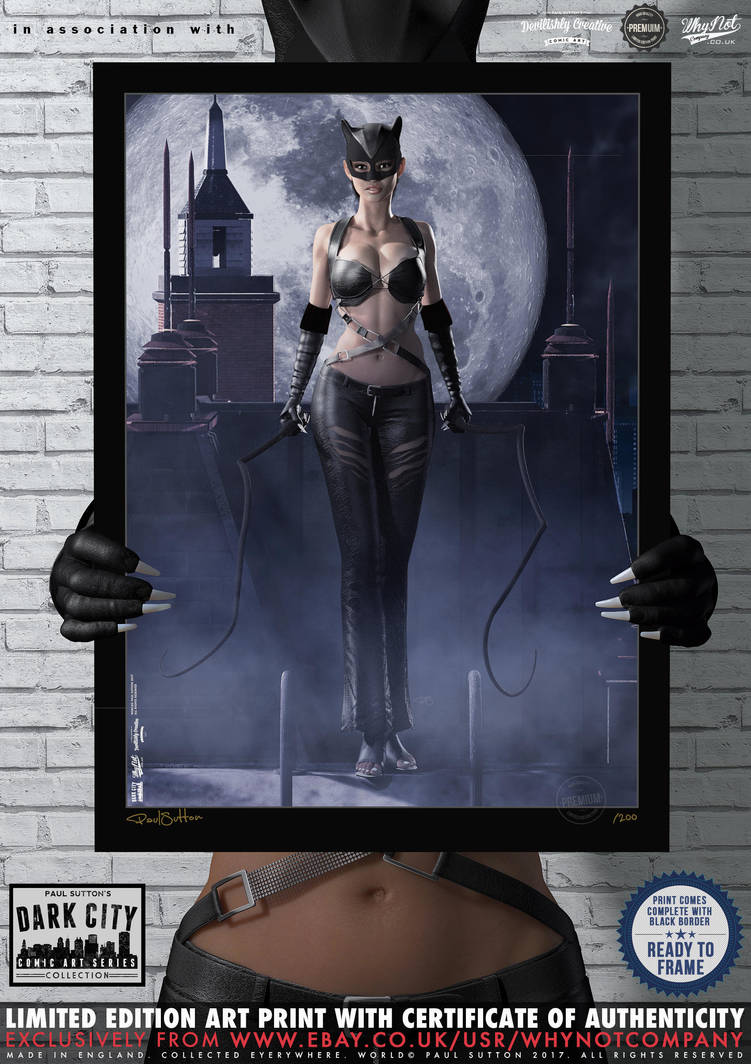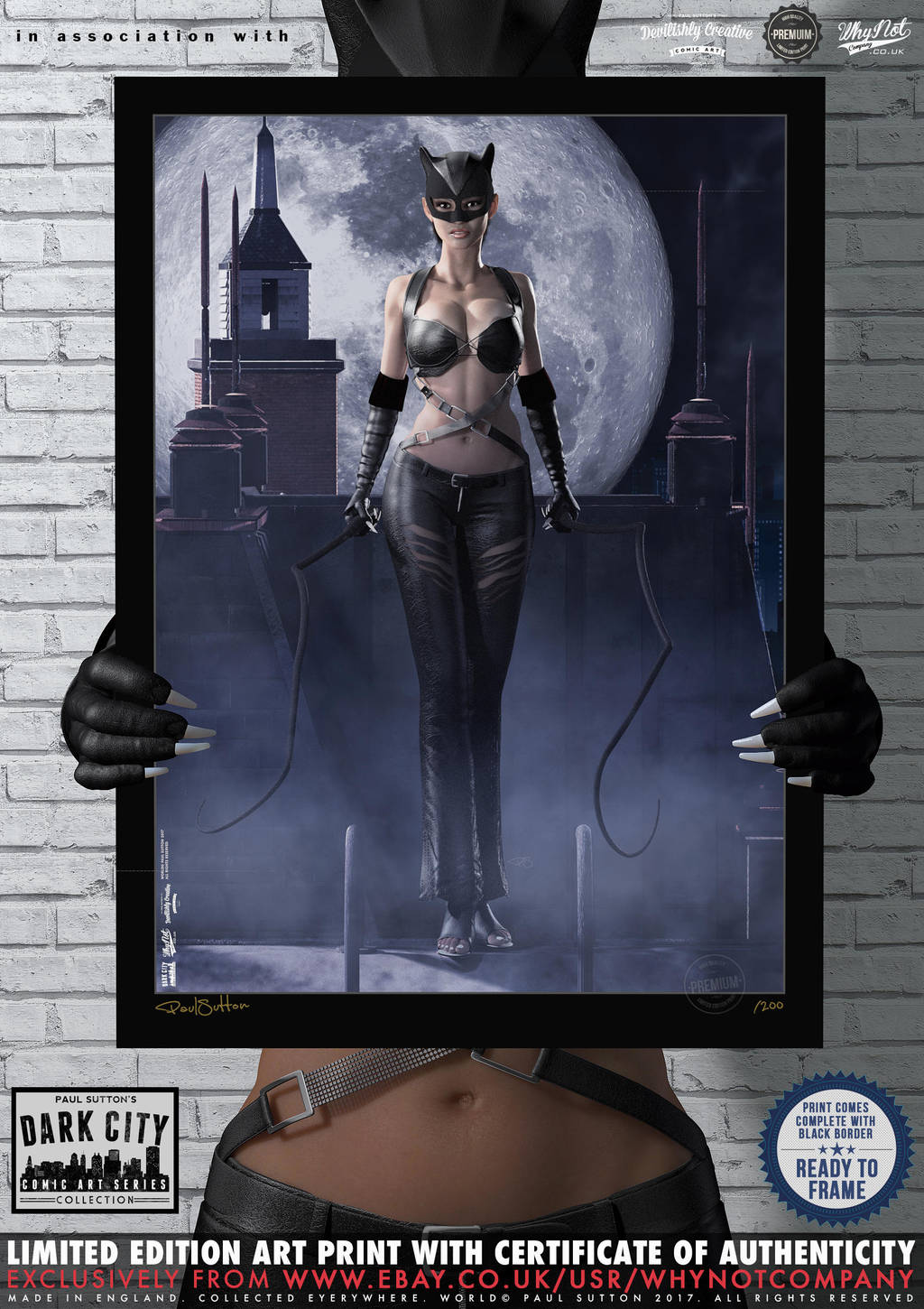 Halle Berry as Catwoman from the 2004 American action superhero film (Catwoman) loosely based on the DC Comics character

Finally Released! Premium A3 Art Print 200 Limited Edition Prints...


UK DELIVERY - NEXT WORKING DAY - ORDER BEFORE 4:00 PM
REST OF THE WORLD DELIVERY - 5-12 WORKING DAYS


Only 200 Limited Edition Prints Worldwide, with a Dollar Design Certificate of Authenticity

Print Size: A3 (420 x 297mm, 29.7 x 42.0cm)
Paper: FUJICOLOR CRYSTAL ARCHIVE DIGITAL PHOTO PAPER - MATT/LUSTRE FINISH
Published by Why Not Company - 100% Positive Feedback... Please Visit our eBay Shop for Full Details
Here are some other prints and images you might also like?

Feedback from some of our eBay customers...
"Holy original art!!! Even better than I expected!!! And Fast shipping. Thanks!"
eBay FeedBack - Buyer, United States.
"Gorgeous sexy high-quality print, fast safe delivery."
eBay Feedback - Buyer, England.
"Beautiful, amazingly detailed & sexy comic artworks, high-quality print, Thanks !!" eBay Feedback - Buyer, Netherlands.
"Really good quality prints! Proper photo paper, not poster. Super high quality!" eBay Feedback - Buyer, England.
Paul Sutton's Original Comic Art
... find the rest here:
devilishlycreative.deviantart.…

The nipples showing slightly is what makes this even better
Reply

Far better art than film

Reply

Thanks... you are to kind!
Reply

Can we like, forget that movie ever happened? Please?
Reply

Not many people like this movie,It could have been more but that's Hollywood. *assholes* But I enjoyed even with it's flaws. Halle Berry was kickass.
Reply

I thought it was break through for a lead heroine role... and it was impressive for it's time!
Reply