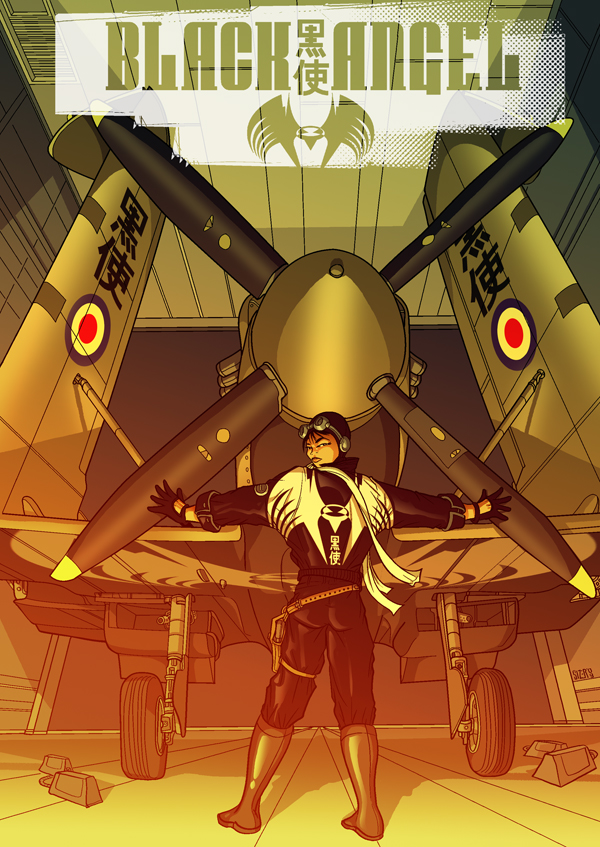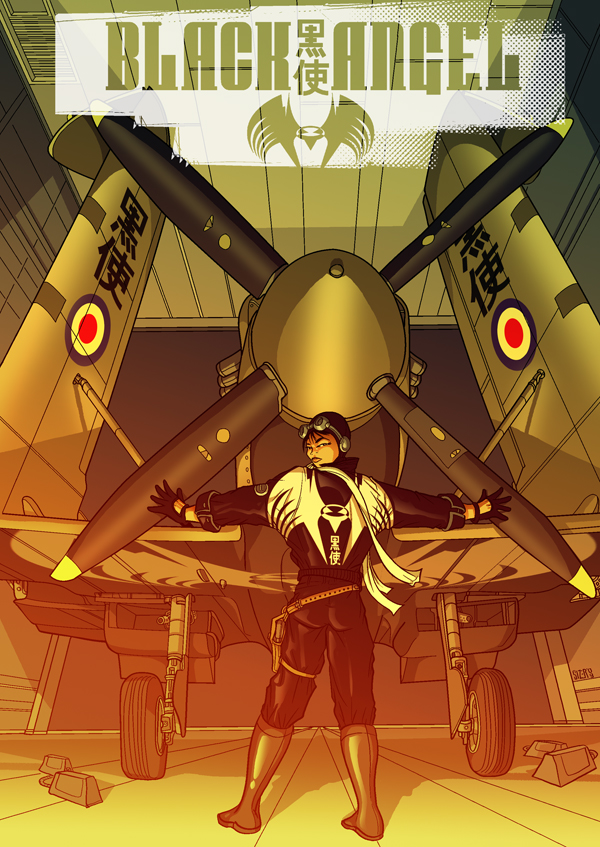 Watch
Hot Damn, Warren Ellis' WHITECHAPEL "REMAKE/REMODEL" threads have started up again for 2009.
First up, THE BLACK ANGEL (
[link]

age=1).
Here's Warren's description:
"The Black Angel has an incredibly good name (for 1942). She appeared in a backup strip in AIR FIGHTERS comic for 22 issues. Appeared briefly in the 1980s in AIRBOY. And, well, here's the deal:
Sylvia Manners lived in a castle somewhere outside London that had an underground hangar in which she kept her plane. She took on the secret identity of The Black Angel to fight Nazis on an entirely freelance basis. And that's it."
So here's my concept pitch:
"Sylvia Minoku is an exchange student at Cambridge University in 1942. Coming from a wealthy family who made their fortunes in the Japanese aviation industry, Slyvia is horrified to learn that her brother Shinchiro is selling plane designs to Hitler's Luftwaffe. She discovers her father's old hangar/machineshop beneath her family's English summer home, housing a prototype Seafire F17 her father was developing for the RAF. Using her flight training and engineering talents, she adopts the identity of The Black Angel to assist the Allied air war."
I also found out the Japanese phrase for "Black Angel" is "Kuro Tenshi" (at least I think that's right; anyone who knows Japanese, please correct me!)
PENCILS/INKS: MangaStudio EX 3.0
COLORS: PhotoShop CS3