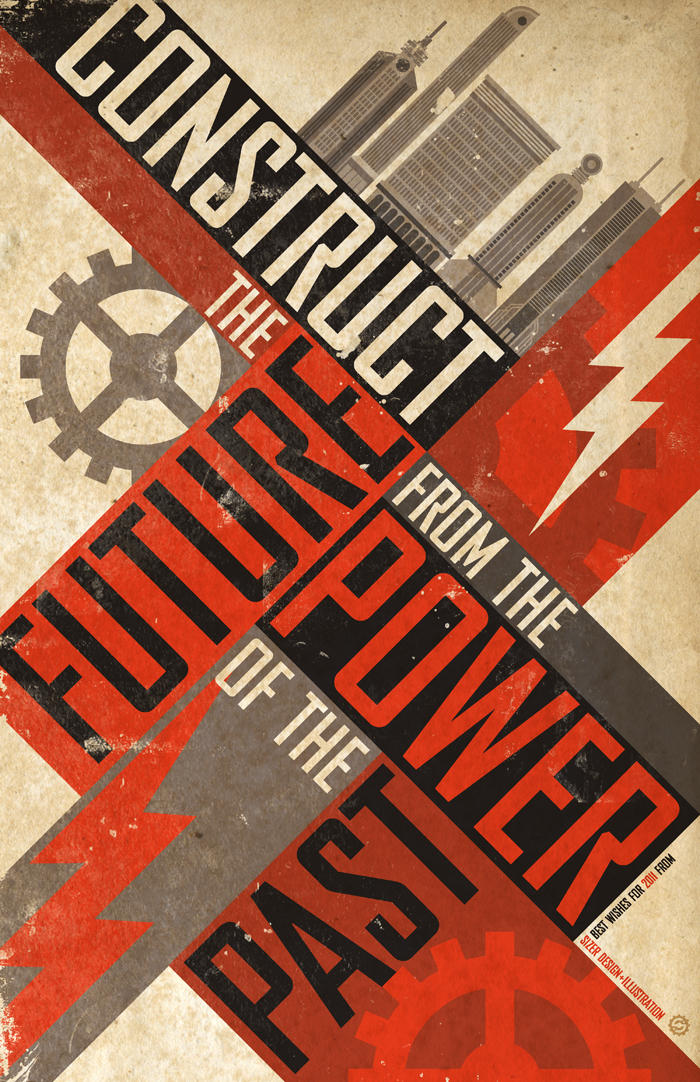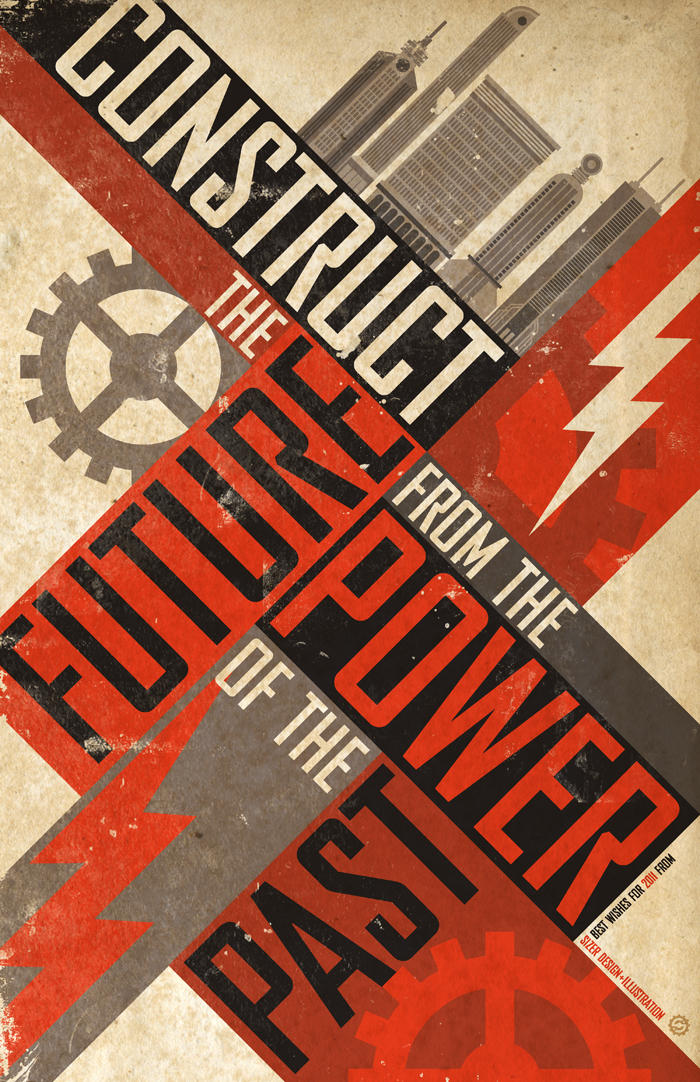 Well, 2010 has been a great year for me, and I wanted to actually get my butt around and do a holiday card for everyone, and this is what came out. I woke up in a Constructivist type mood this morning, and wanted to share a message of building on the past to move into the future.
So happy holidays everyone, from Sizer Design + Illustration, and me, Paul Sizer, who IS Sizer Design + Illustration.
And thanks to everyone who has taken the time to watch, comment, fave, collect, purchase, and critique all the junk I've posted here. Big hugs to everyone.
Type/Design: Freehand MX
FX: PhotoShop CS2
This poster design is ŠPaul Sizer/Sizer Design + Illustration, and may not be used without permission.