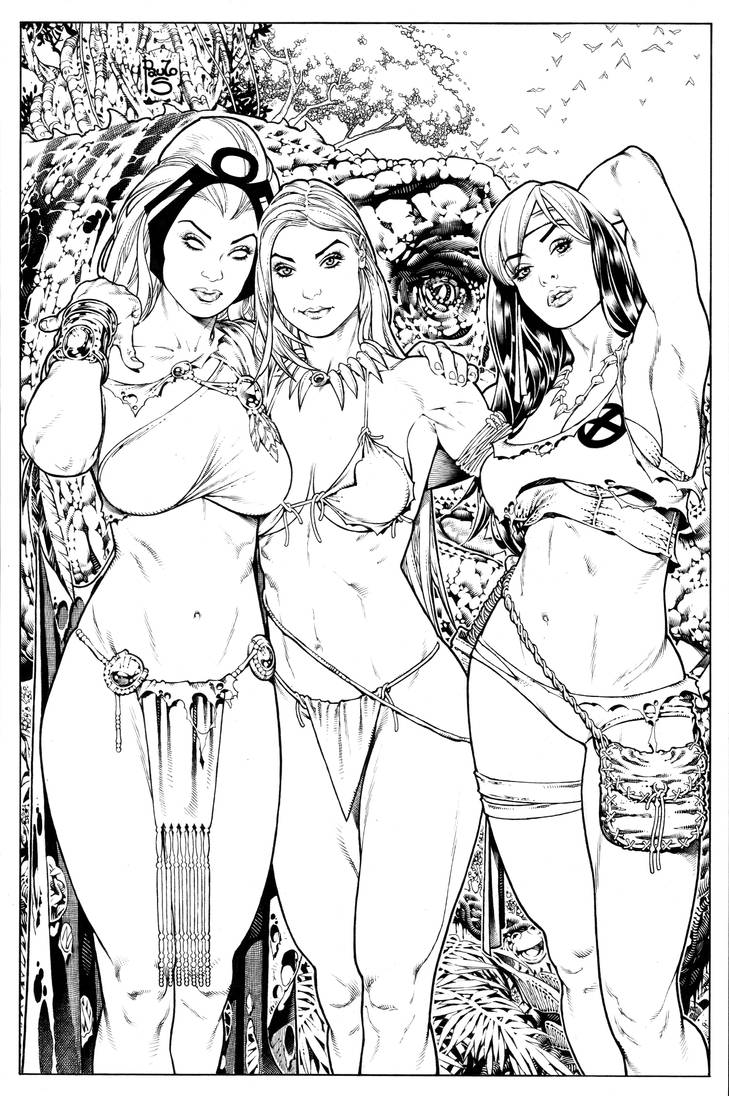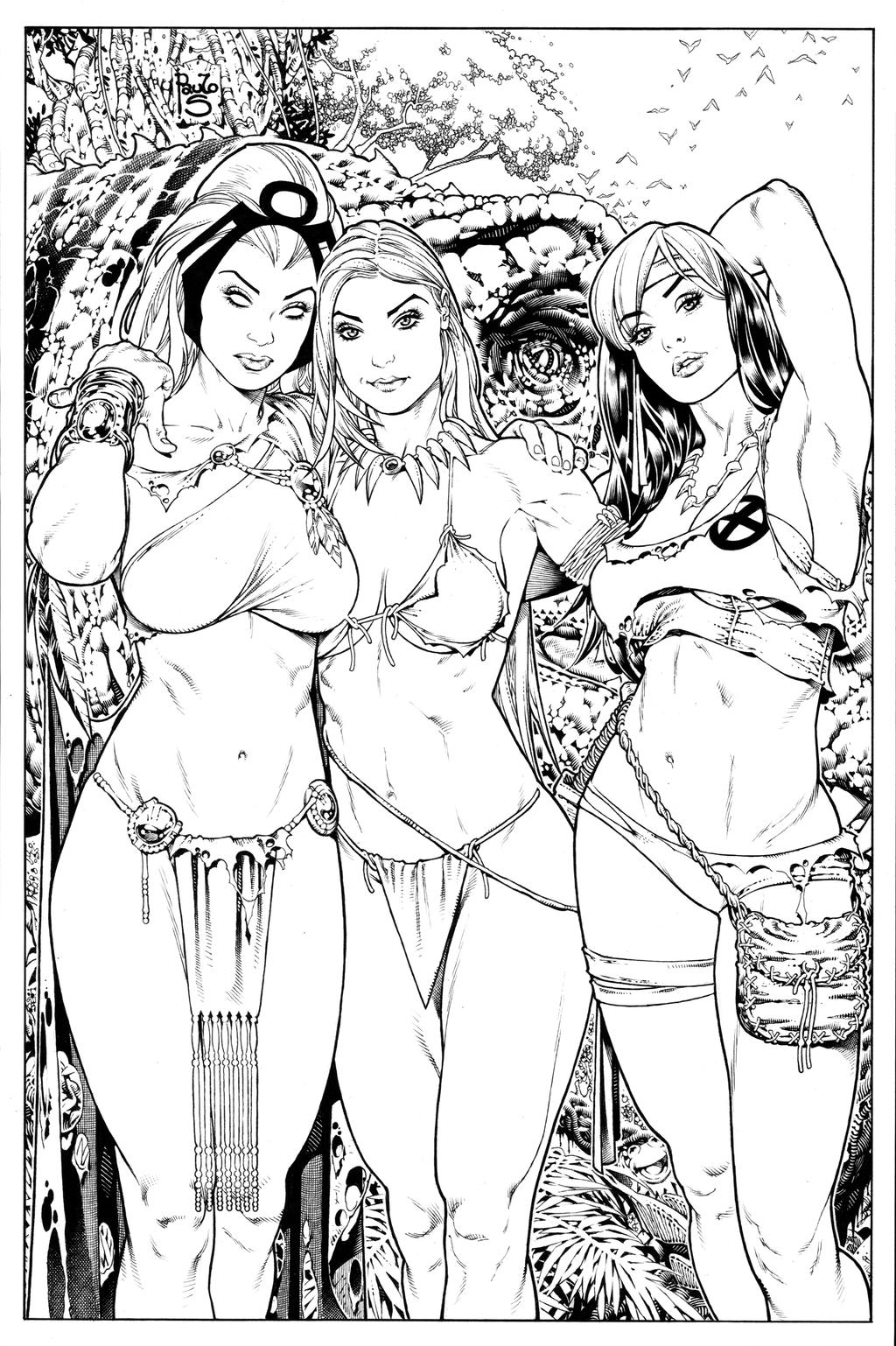 Here is my new " 3 girls from Marvel " piece!
Well, his official name is " Savage Land ladies "
Comission requested by a great friend Royd Burgoyne.
I really loved this one!
Here's a link to the colourists interested in working on this drawing, referring to the Storm in the Savage Land:
gentlemenofleisure1.blogspot.c…
Thank you guys!
Some nice colours on this:
By

fabiancobos.deviantart.com/art…
By

knytcrawlr.deviantart.com/art/…
By

haphazardmachine.deviantart.co…
By

v3dd3rman.deviantart.com/art/S…
Thanks to all of you and all the others who took the time to color so beautifully that my art.
-P