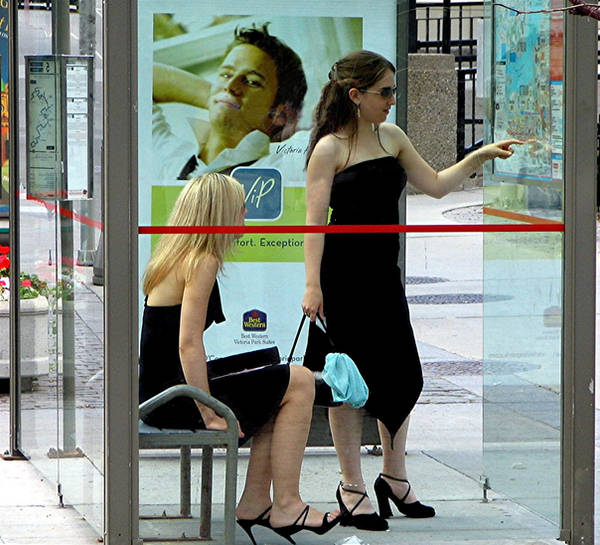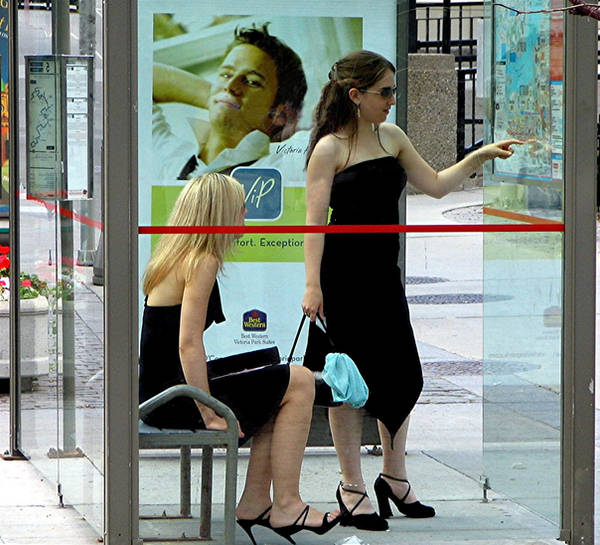 Watch
Ladies in formal wear discuss their options for the bus route to the gala. The man in the poster seems to be enjoying it.
Im really torn with what to write for this shot.. I fav'd it because of the circumstance, with the guy on the poster seemingly checking out the two cute girls in heels, but the red line, which is (almost) completely unavoidable (you could have got closer

)
I took a little off technique for the square crop, as it feels like you are trying to hide something that was included in the 3:2 version of the shot..
I gave high marks on vision and impact because you look at this frame, and you make up a story as to why they are waiting for a bus, and what their final destination might be..
Great shot
The Artist thought this was FAIR
21 out of 21 deviants thought this was fair.