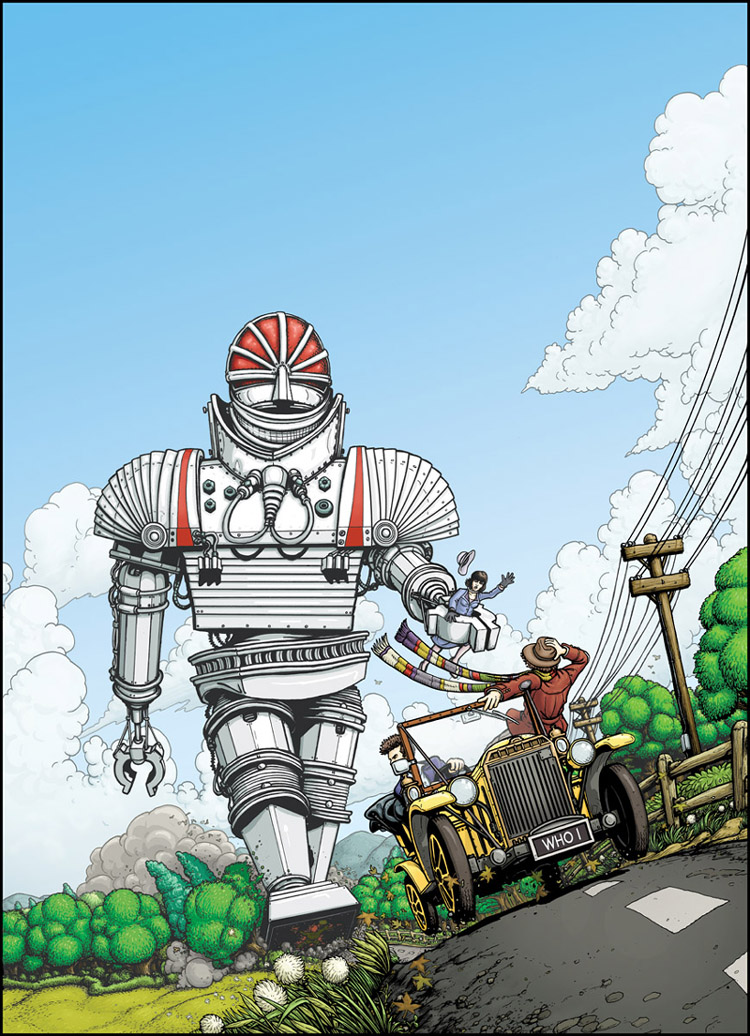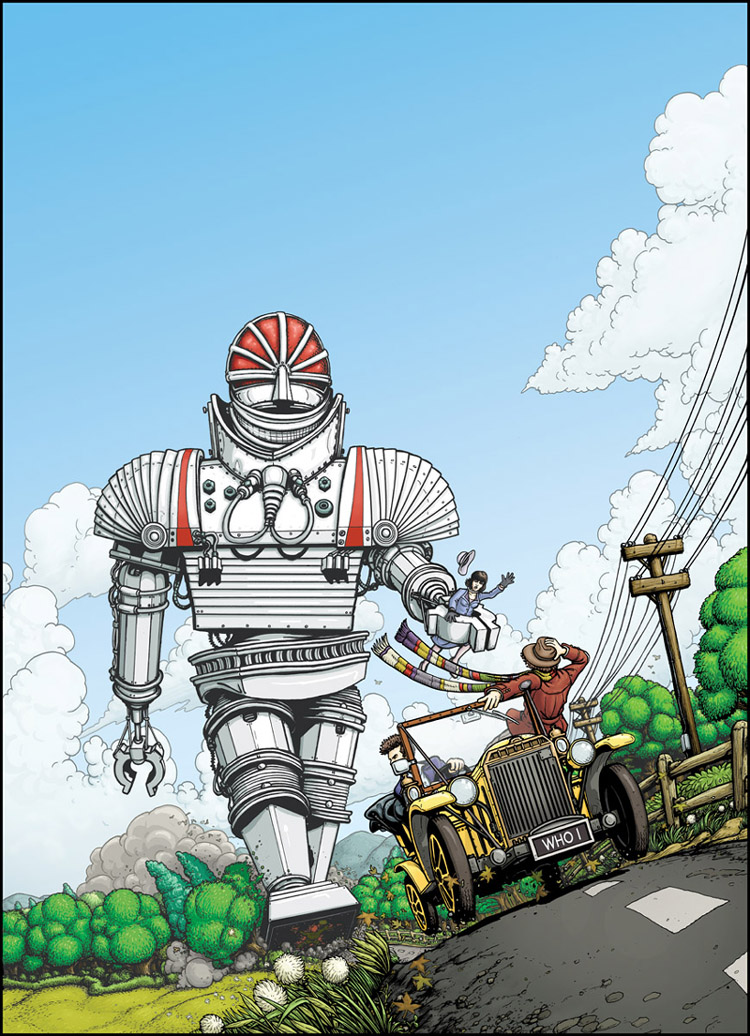 This is probably my personal favorite out of my Doctor Who pieces. I finally got to work Bessie into a pic (the hill-hopping style I drew it in owes a big debt to Alex Toth). And you can barely glimpse Harry Sullivan at the wheel too, which makes me smile. If you look very closely at the K-1's foot, you can see what's left of that unfortunate UNIT soldier that got in his way.
Daily Deviation
Given 2010-11-26
Professor Kettlewell's Robot by *PaulHanley

The suggester says
"It has such beautiful composition, colors, and details! You can tell a lot of time and thought went into the inking; little bits like the plants and road have such a believable texture because of it. And yet portions like the large sky make it so these details don't overwhelm the piece. Not to mention the angles create a fun and exciting sense of movement. Overall, it's a lovely image that brings back a lot of nostalgia for classic Doctor Who!"
(
Suggested by squidlarkin and Featured by elicoronel16
)