*COMMISSION INFO* :
patty110692.deviantart.com/jou…
* PERSONAL/MULTIFANDOM TUMBLR* :
ludwiginsexyuniforms.tumblr.co…
*ART BLOG* :
obsessedwith2potatos.tumblr.co…
*PIXIV* :
www.pixiv.net/member.php?id=49…
*TWITTER* :
twitter.com/PattyDLuffy
*YOUTUBE* :
www.youtube.com/user/PattyDLuf…
Hi there poor visitors xD
I am Patty (Υπατία) , a medical student (oh god what did I even do?) and a (wannabe) artist.. pffffff xD!!
I am an Anime Freak, Ι consider myself to be a Gamer.. pffff x 2... and the last 2 years I have transformed into a Fujoshi xD
I also like doing struff on the pc, procrastinating, Tumblring, fangirling, spending countless hours listening to Disney songs, reading fanfic and sometimes books and watching movies.
Fandoms and Tumblr have ruined my life recently, so did Japan.
Also my dad can't balieve I am 22. he still thinks I am 15. (And so do I xD)
The thing I am most greatful for is my boyfriend (we gonna marry someday :3)
We have been together for 8 years already ( he is an adorable little shit and I love him more than anything... and god knows how much patience he has for staying with me all this time xD
I own two guitars.. (although I have forgotten most of the shit I knew to play) , my beloved wacom bamboo and a collection with buss tickets I had been gathering for 5 years xD
I am a total WEIRDO in other words.
Commissions and Art trades are open!!!
So anyone interested feel free to ask me xD
Well most important If any of you in Europe play League of Legends and want
add me : Patty D Luffy.
Same goes for Tera, but ask me about my name and I'll tell you

That's all for today !!!
Current Residence: The World that Never Was
deviantWEAR sizing preference: Hmm.. Large..
Favourite genre of music: ANYTHING DECENT
Favourite photographer: my Boyfriend

Operating System: Windows 7
MP3 player of choice: my sisters.. I don't own one

Shell of choice: Shell V power

Skin of choice: My own!! Yummy!!!
Favourite cartoon character: Portgas D Ace

Ludwig Beilschmidt

OTP: Germancest!!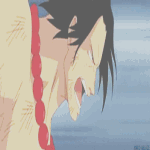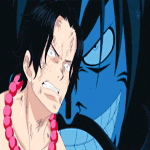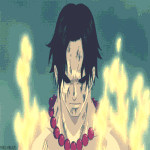 I think I have a thing for Brothers..
Brotherly love at it's best!!
-Beilschmidt Brothers

-Winchester Brothers

-ASL Brothers

-Elric Brothers

-Hitachiin Brothers

-Strider Brothers

-Dante -Vergil

-Thor-Loki

Current Fandoms : Hetalia, Free!, Shingeki no Kyojin, One Piece
Eternal Loves: One Piece, Kingdom Hearts, Disney, Hetalia
DEVIANT ART FAMILY!!


My beloved cousin

My big bro

My lil sis (who has the same kinks as me)

My beloved sister (also a secret Agent with the alias Miss T

)

My sweet lil sister (who has bunny ears)

My dorky lil sister (who is always fangirling with me
over Ludwig
)

My sister (have lost count xD)

My megane little sis..

My youngest daughter!!!


The necklace to my Luddy and Gilbo!!



My comrade bro!!


That friend who comes like every day to my house and stays there like for the rest of the day*and sumtimes nights too*

The pet bunny girl

My neko-chan
My cat (with the iron cross)

My cat (who chases her tail)

The creepy glitch who eats shimijis that are on my computer! (RUN BABIES RUN!)

The Germany to my Prussia


The friendly hobo that lives in my basement (also my spirit animal

)

My Gilbird



My dog who is running behind me, wagging its tail happily and keeping intruders away when I am doing art at day , a creepy stalker who jumps outta nowhere, glomps you, then runs away (aka France

) at night.!

The retarded and friendly unicorn who lives in the backyard shed and shits golden cookies and pisses silver milk. (that was fucking AWESOME dudexD)
Other beloved Friends which still haven't taken a position >//////< (I don't wanna miss anyone , sorry If I did T.T)

























PLZ I NEED MORE MEMBERS, MY FAMILY IS STILL SMALL T.T
Make Pasta ~ not war! ( = ヮ = )৩
































HETALIA STAMPS
MY BABIES














:thumb311768394: :thumb308606257:
:thumb307561522: :thumb308008721:


:thumb357552166: :thumb343025484:




:thumb310711868:
These delicate roses,
Were friends that I loved.
Upon the upheaval,
They all turned to blood.
Am? I to blame, though,
For this change of heart?
If my mind wasn't skewed so
They'd be in one part.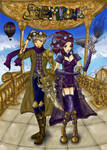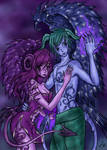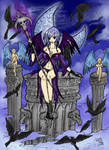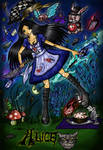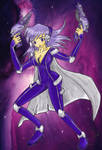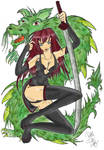 *****THANKS FOR THE VISIT******