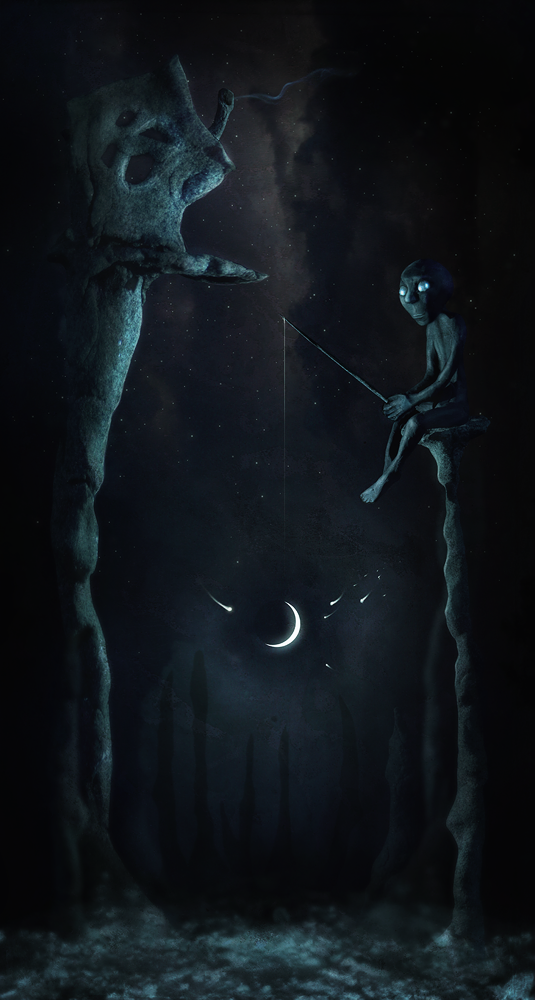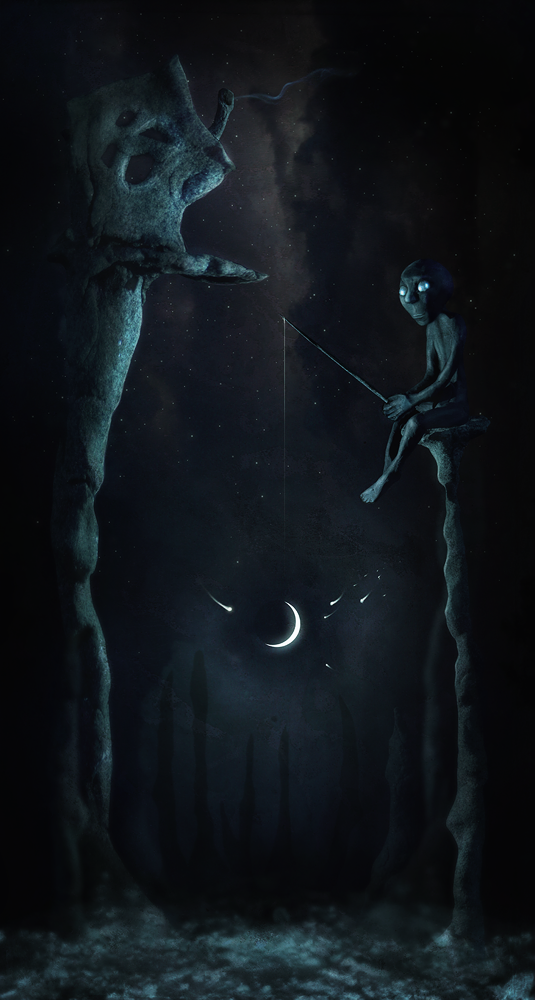 Watch
Come to me, my little friends,
blinded by the guiding light.
Once you fall into my trap,
I'll feed on you with great delight.
☽
The journey on our distant planet continues: this time with the star fisher, who is cunningly fishing stars to devour them for dinner in his little house.
*** only my resources are used ***
Visit me on Steemit
Visit me on Facebook