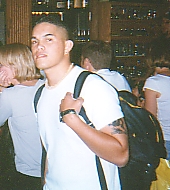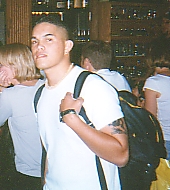 Watch
An old pic of me...but a favorite... me in Boston at the real "Cheers"...

Reply

(raises glass) cheers to you too Pinkard! (thows it back and then...) BUUURRRPPPP !!!!!!!
Reply

*tosses back glass* *BEEEEEELCHHH!*
Reply

haha... hey pinkard if I ever make it out that way for a show... we'll have re-enact this... first couple of rounds on me! any thoughts on San Diego... when is it??? gotta look that up...
Reply