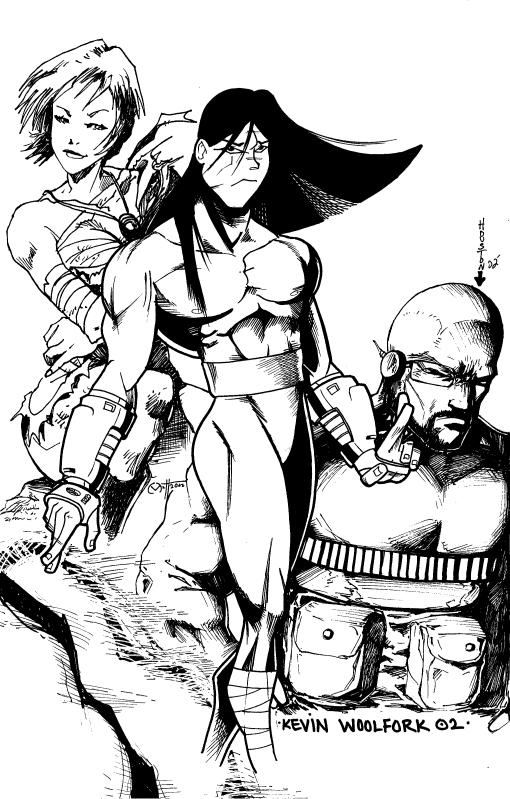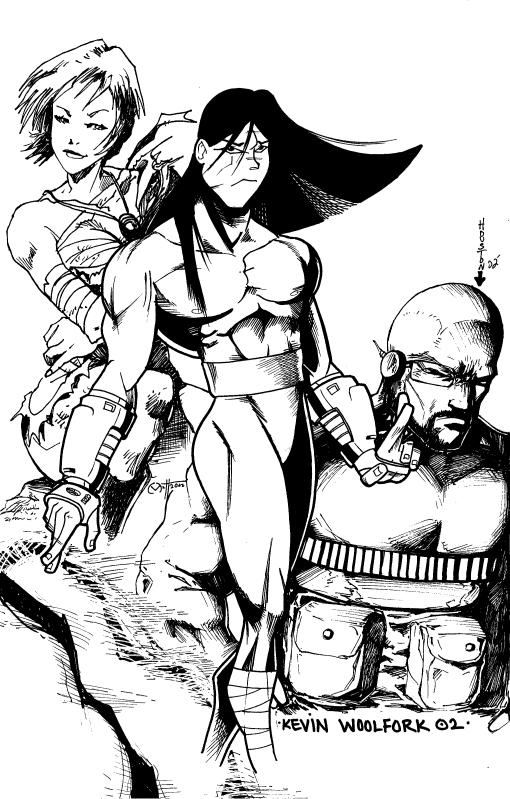 Watch
Okay... now back to posting some comic art ish for all you comic fiends... here is some Blood of Onyx Fan Art from Wizard World East in Philly way back in 2002.... basically, some artists came to my table, dug my creations and basically jammed together to create this hot joint... I love it - its one of my favorite fan arts of my Blood of Onyx characters... this particular piece is part two and if connected to part one makes a complete image... in part two the characters represented are from left to right Savannah done by Matthew Lunsford, Trian by Kevin "Wolfprime" Woolfork
and JAG done by George Houston... check for these fellas - straight hotness!
Colorists! - Feel free to color!
Blood of Onyx, Onyx, Maganda Lyn, Trian, JAG and Savannah are TM & (C) of Patrick Strange and Temple Far East Entertainment, 2005.

this is really cool man, i really like the chick
Reply

hey thanks robert... btw, I just scoped your gallery... straight hot... I got that watch on, so remember to keep the lights on...
Reply

I Like both of them



Reply

hey thanks! I appreciate it... if I see these guys again I'll let them know...
Reply

Reply