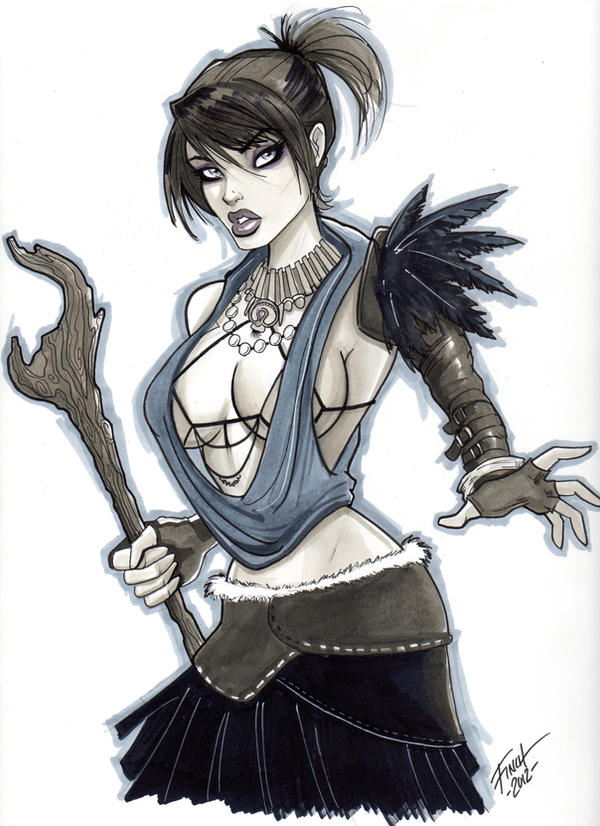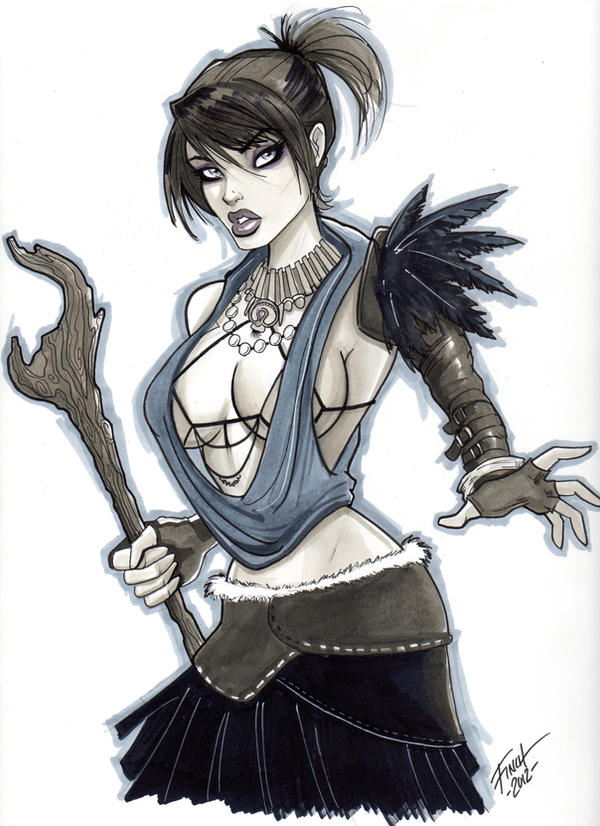 Watch
This is a recent commission I did for Nick of Morrigan from Dragon Age. I've never drawn her before and I must say, she was a lot of fun.

9x12 on Bristol Board done in inks and Copic greys with a splash of violet.

If you're interested in getting a commission I do have a list currently.