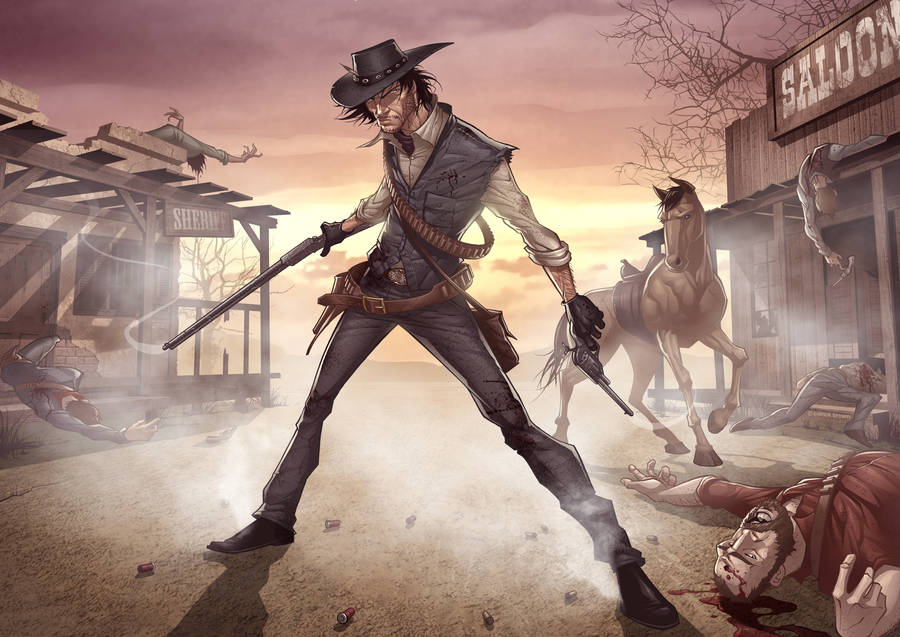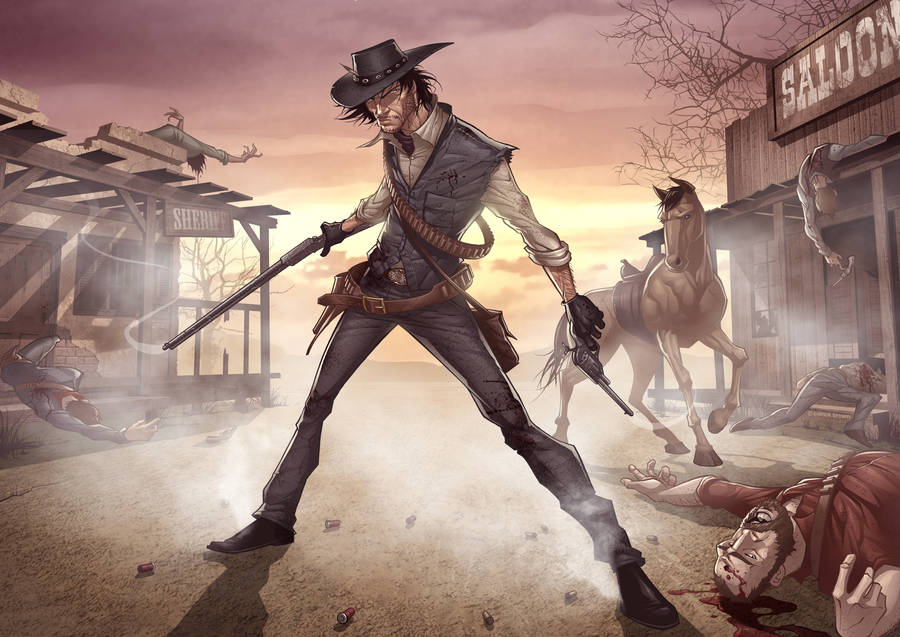 Watch
I loved making this one! I've never really created 'dust' in any of my pics so it was pretty interesting to give it a crack!
This is for the upcoming PS3 game Red Dead Redemption by Rockstar Games.. DAMN I CAN'T WAIT

It's going to have all the same physics that GTA IV used and I think it'll be awesome having the big ol' Western landscape to roam around in!
This pic was mainly just to get me hyped for the game! It took me a little longer than my usual pics, about 16 hours I think.. All done in Photoshop CS3 apart from the sketch..
I hope you like it, please let me know what you all think

Thanx
-Pat
Normally in a Critique one would possibly offer suggestions or changes, but honestly, everything here is working great.
Perspective is dynamic,
Horses anatomy can be tricky, but I think you nailed it.
The Smoke fx can sometimes be clunky...and here it's working.
The Main Characters Pose is Interesting and the Riffle overlapping the Sheriff's Building is perfect to push the depth of field.
I dig the tree in the upper right.
The pose of the main character works, and the coloring and textures are all working in harmony.
Only Suggestion: maybe the Horse should have some sort of reigns on it's face?
Great Image.
I also cannot wait for Red Dead Redemption.
The Artist thought this was FAIR
347 out of 361 deviants thought this was fair.
This is a Very nice job.
But the horse has no reins....
But that's okay,
Jhon marston Has got detail to his boots and His Pistol and Rifle.
Its a very nice picture.
Even though Jhon is really Skinny,
The Detail on how the people are shot in the head and back etc)
Is very nice!
I myself play Red Dead Redemption And it is a very detailed game,
I also like how you put the Bullets on the floor,
The Dust seems realistic, You my good person have talent on making pictures of red dead redemption!
Good job on this Picture.
The Artist thought this was FAIR
10 out of 12 deviants thought this was fair.