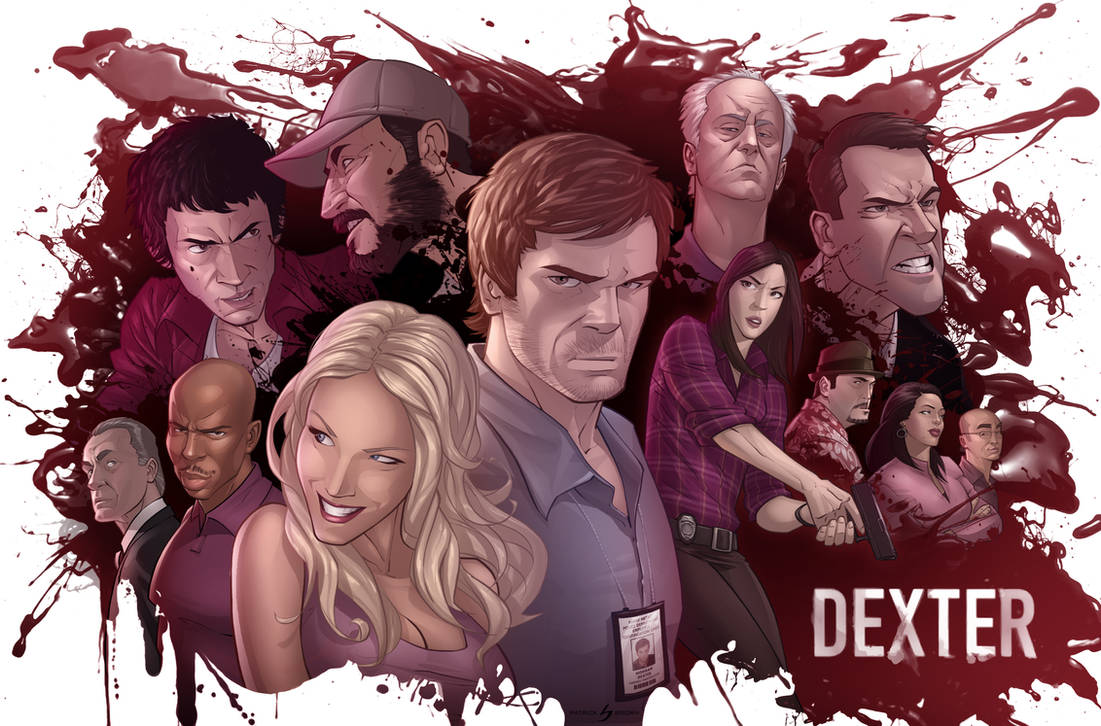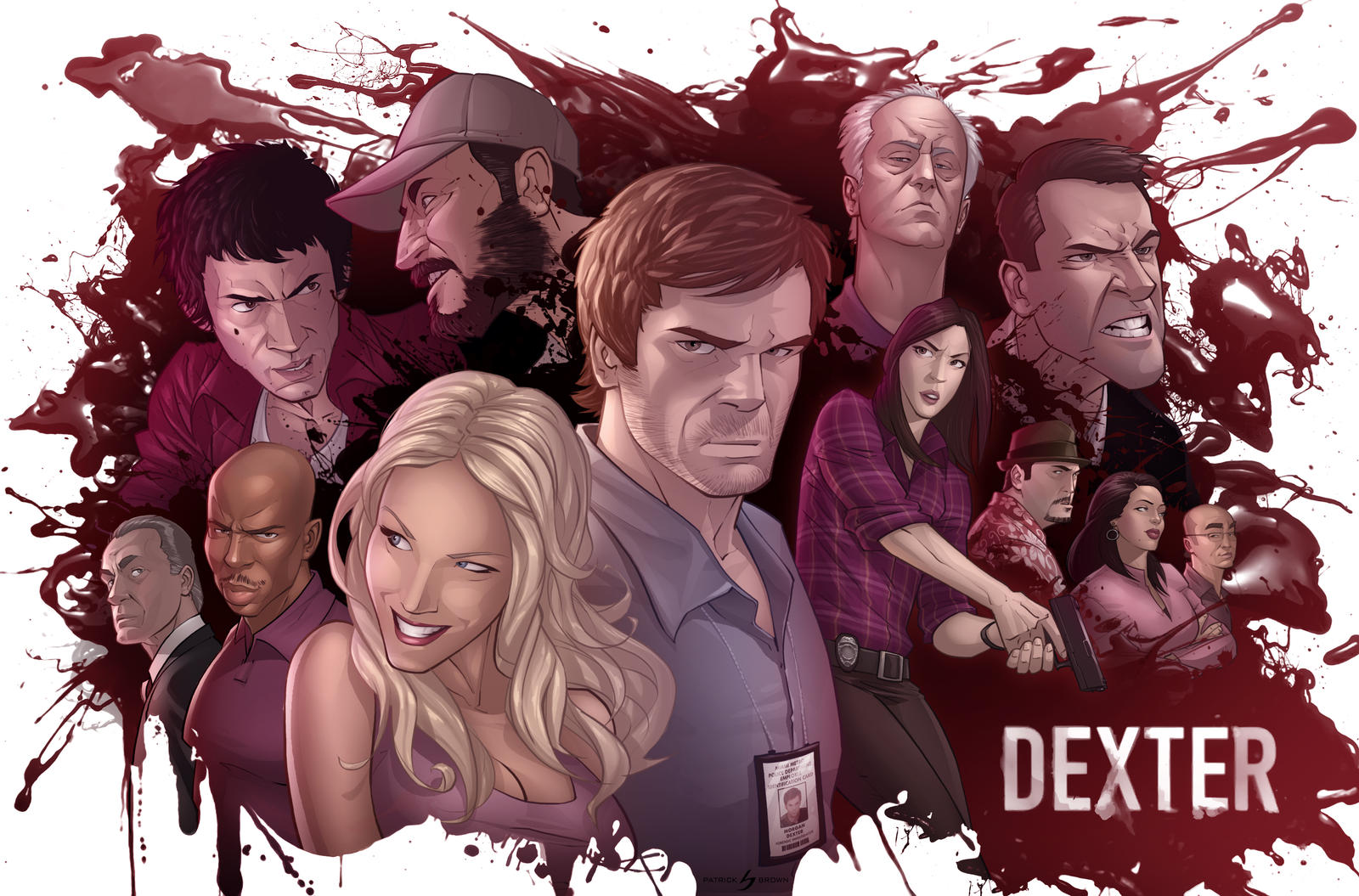 Watch
Few that was an effort

Dexter is my top fave TV series to watch so I thought I'd let it all out with a new piece. I tried to get most of the main characters in, I am missing a few like Lila, Harry, Quinn, the kids and a few more but these are the characters I prefer. I'm a big fan of Vince Masuka haha! AND DOAKS, I still think he should have stayed for a least an extra season

I've been working on this for weeks, just bits at a time. But I'm glad I finally completed it, feels good

The idea behind it is the people on the lower left are all Miami Metro, the people on the lower right are (Spoiler) characters who have been killed off. All the characters behind are Dexter's biggest trophies from each season (in order)

I know Lila maybe should have been up there but it just didn't feel the same.. And the blood spatter resembles Dexters lifestyle

It just seemed to fit nicely!
I hope you all enjoy this, I had a great time making it. Please let me know what you think.

Figured I would finish my night by looking at your other piece of Dexter Art. This is amazing! No no no, amazing doesn't cut it. This is... god. I love this. The blood splatter framing all of the characters is such a beautiful concept, I love it. And the blood splatter looks so amazingly realistic, it blows me away. All the characters are well detailed and even though they have the comic book style you bring to a lot of your work, they still capture the resemblance of there on screen counter parts. The facial expression on Dexter is so much like the way Hall portrays him in the show, that it made me falter for a moment. That disconnected, innocent, puzzled yet slightly sinister look is so Dexter its scary. I also love the array of Characters you've brought to the art as well. I loved just slowly scanning through the drawing as I saw the familiar faces of the past seasons. The coloring and shading was yet again well done, more especially the color you used for the blood. I also wanted to mention Rita in this pic. Wow, she turned out really well. If I was to make any critique it would be that Deb looks a tad funny and I also would have loved to see all the characters in the Dexter universe. This piece of art was so imaginative, colorful and full of emotion, it felt like I should have been paying to view it. Congrates and please make some more Dexter stuff. Thanks.
The Artist thought this was FAIR
82 out of 82 deviants thought this was fair.