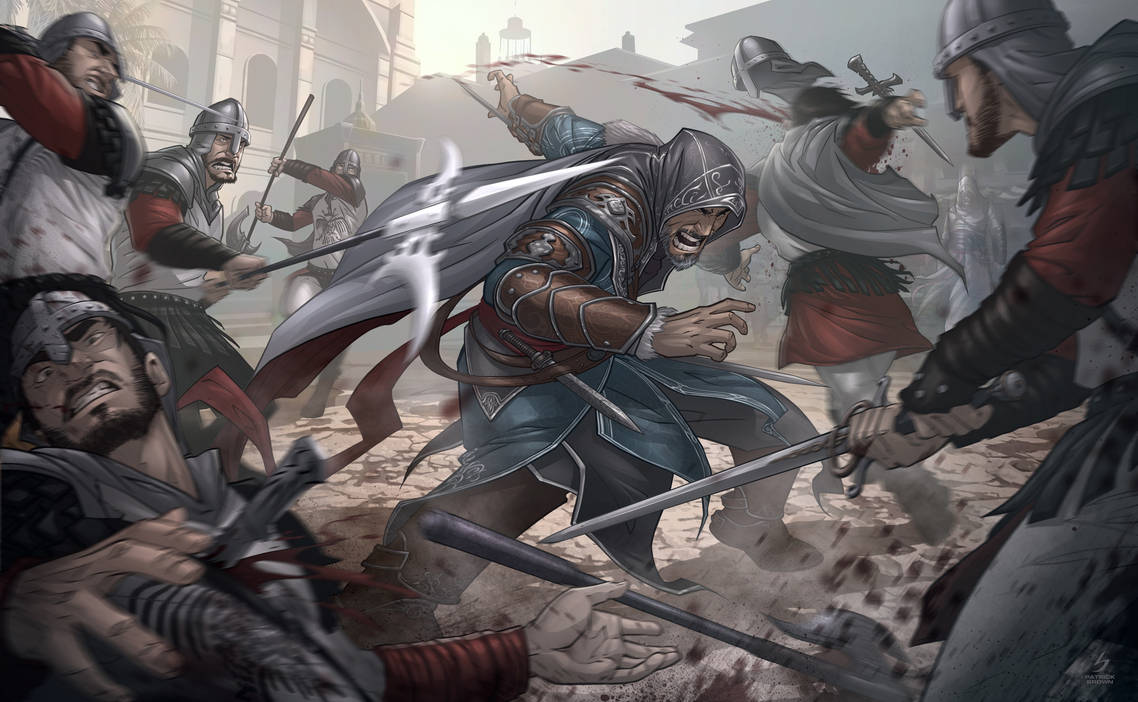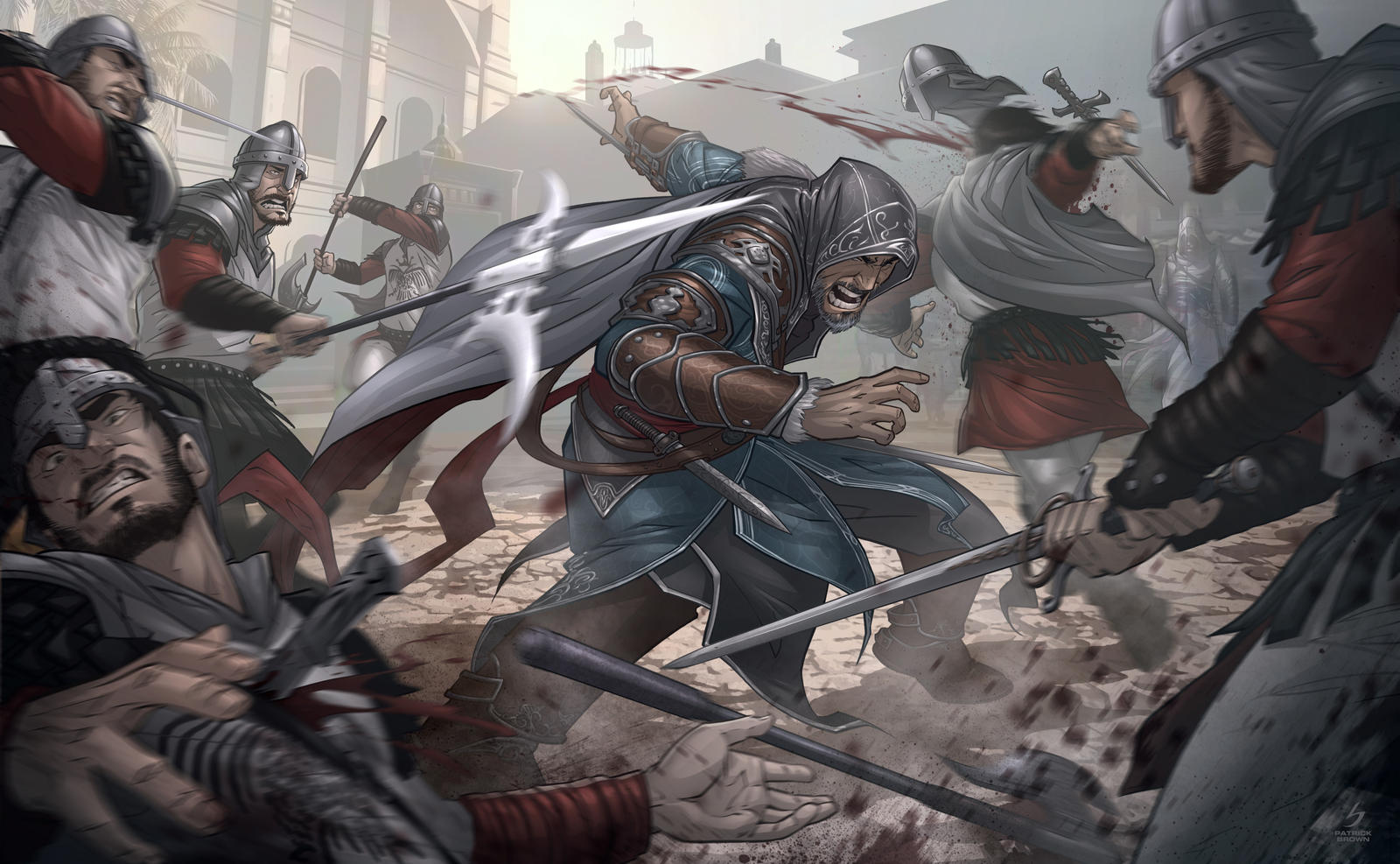 Watch
Finally! After a few weeks of work on this it's finally done

And what an epic job it was.. I really enjoyed doing it, I haven't made a full piece like this in a while. It did test me a bit, I've learnt a thing or two

I hope all you Assassins Creed fans can appreciate this. It was inspired a lot by the official trailer to the game (
[link]
) I thought I should do something special for Ezio's last journey!
A quick description:
As you can see here we have our main man Ezio Auditore da Firenze in the middle fighting off a bunch of guards, One guy has taken a blade to the throat while another gets a throwing knife delivered to his chest. All while Ezio dodges a spear that just misses him

You'll also notice a familiar face.. wait, he hasn't got a face.. Anyway you'll see Altair in the background, he is part of Ezio's visions of his ancestor..
I hope you all enjoy this, and the game when it comes out

I know I will

Facebook:
[link]
Daily Deviation
Given 2011-08-06
Assassins Creed Revelations
by *
patrickbrown
The suggester said: "
This incredibly dynamic artwork just blew me away. You can almost hear the sounds of battle. And the tribute to Altair in the background is an awesome touch.
"
*
LacedDog
said: "
Simply stunning. I have never seen this level of quality and movement in one single art piece before.
" (
Suggested by Nevar23 and Featured by TommyGK
)