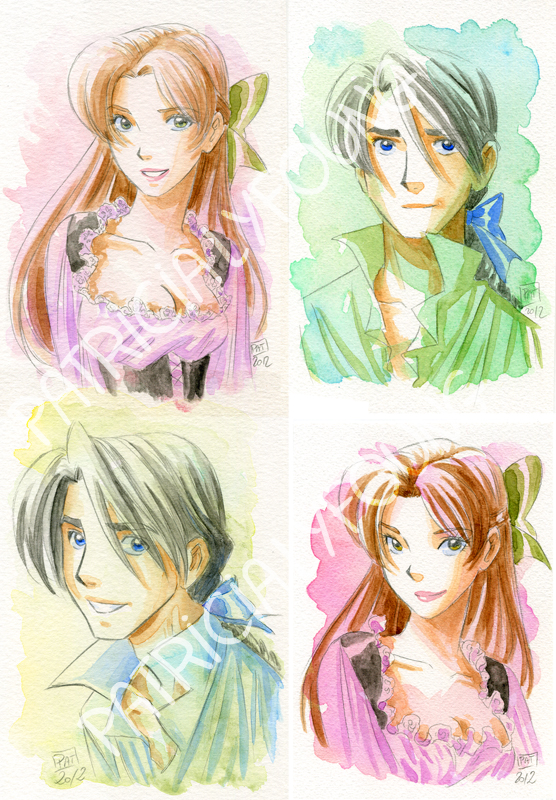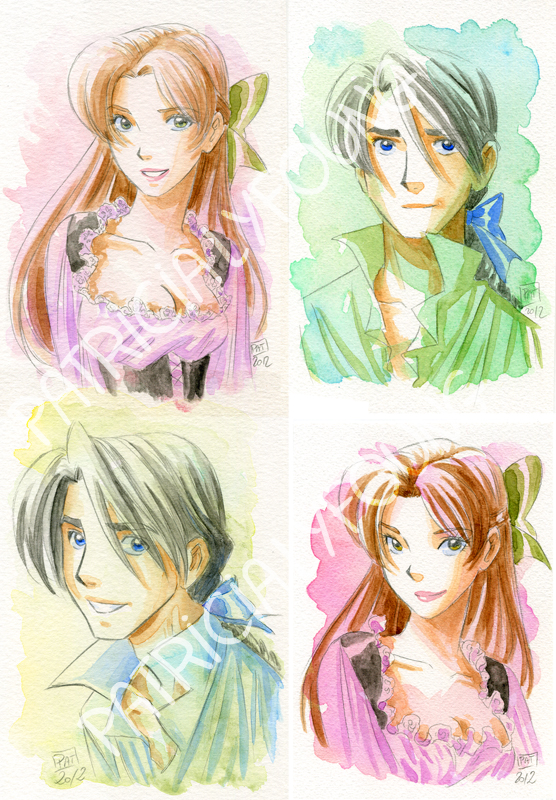 Watch
Et voilà quelques autres petits portraits à l'aquarelle de Maud et Guilhem que vous pourrez trouver sur mon stand en vente ! Pour le format, c'est un poil plus grand que du A6 (format carte postale), et là, le scan est assez moche, les couleurs sont un peu vives en vrai ! Pour le prix, chaque portrait sera vendu au prix de 25 euros.
J'espère qu'elles trouveront un nouveau propriétaire à la Japan !

**************

This is some news aquarelles I will sell during the Japan expo next week. There are like post card. The colors in reality are more intenses. These are my comic book characters, Maud and Guilhem. I hope you will like it !