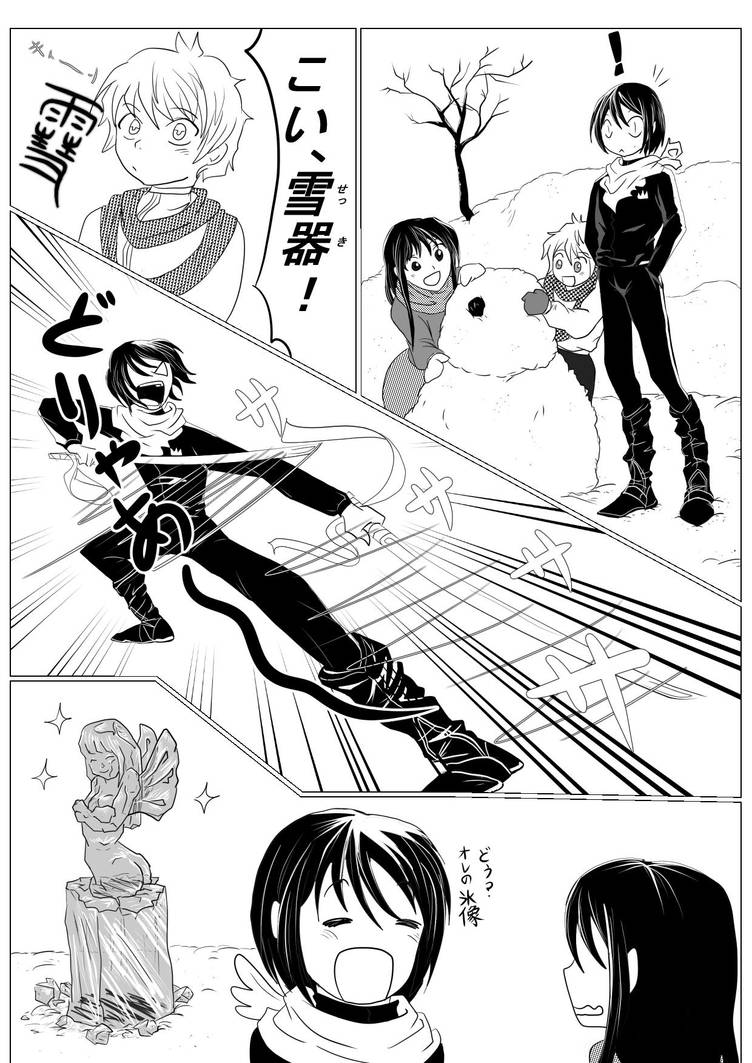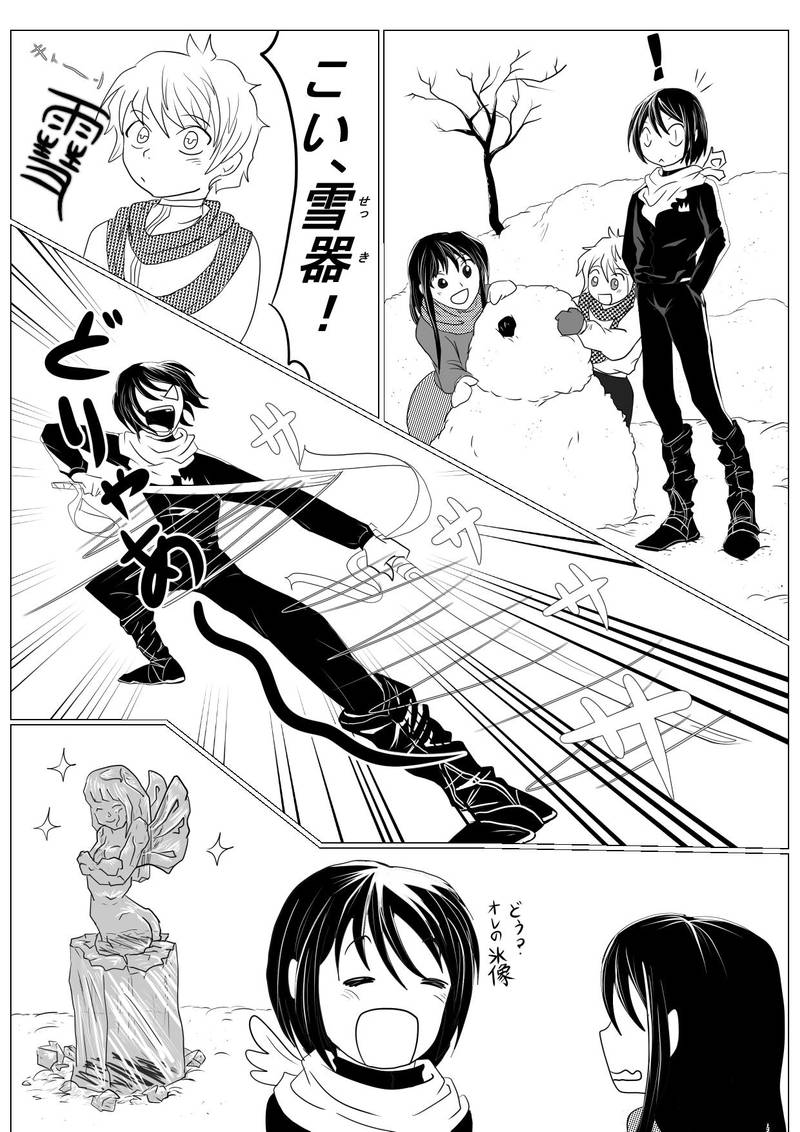 Watch
Drew this for the Noragami Secret Santa gift exchange over on Tumblr. I've been the scanlator for the Noragami manga for over a year now, so I guess it was high time I actually made some art for the series. X3

Dialogue is in Japanese, but if you're familiar with the series it should be easy to guess. But for those who aren't:

Top panel: "Come, Sekki!"
Bottom panel: "How do you like my ice sculpture?"