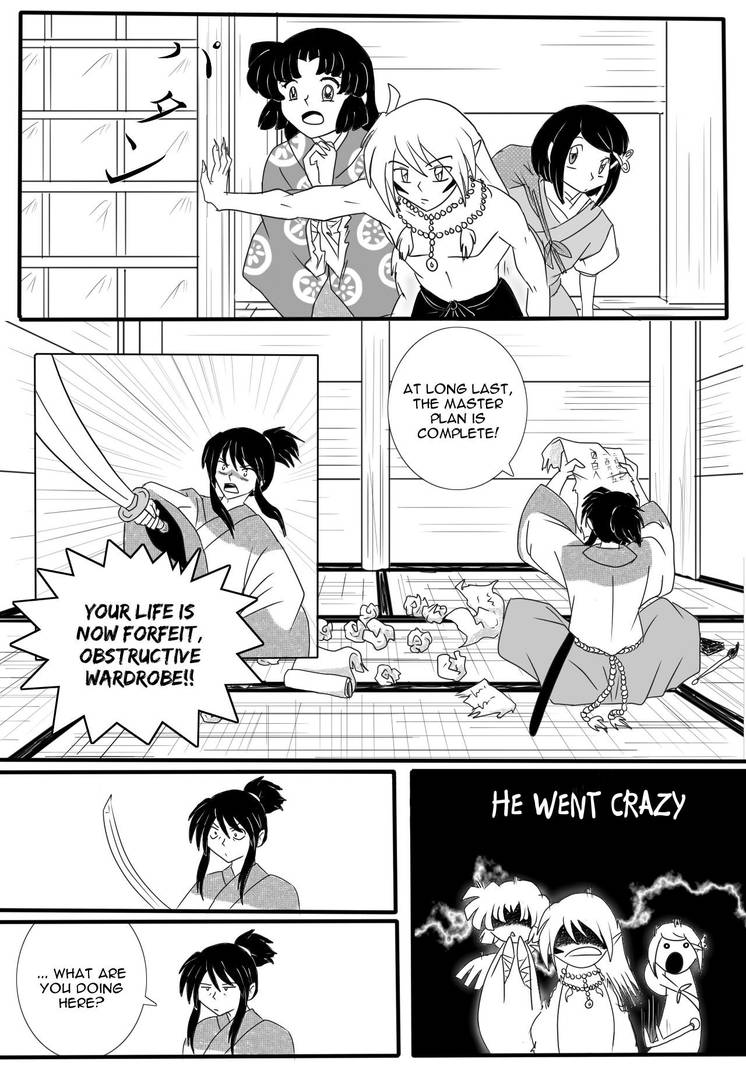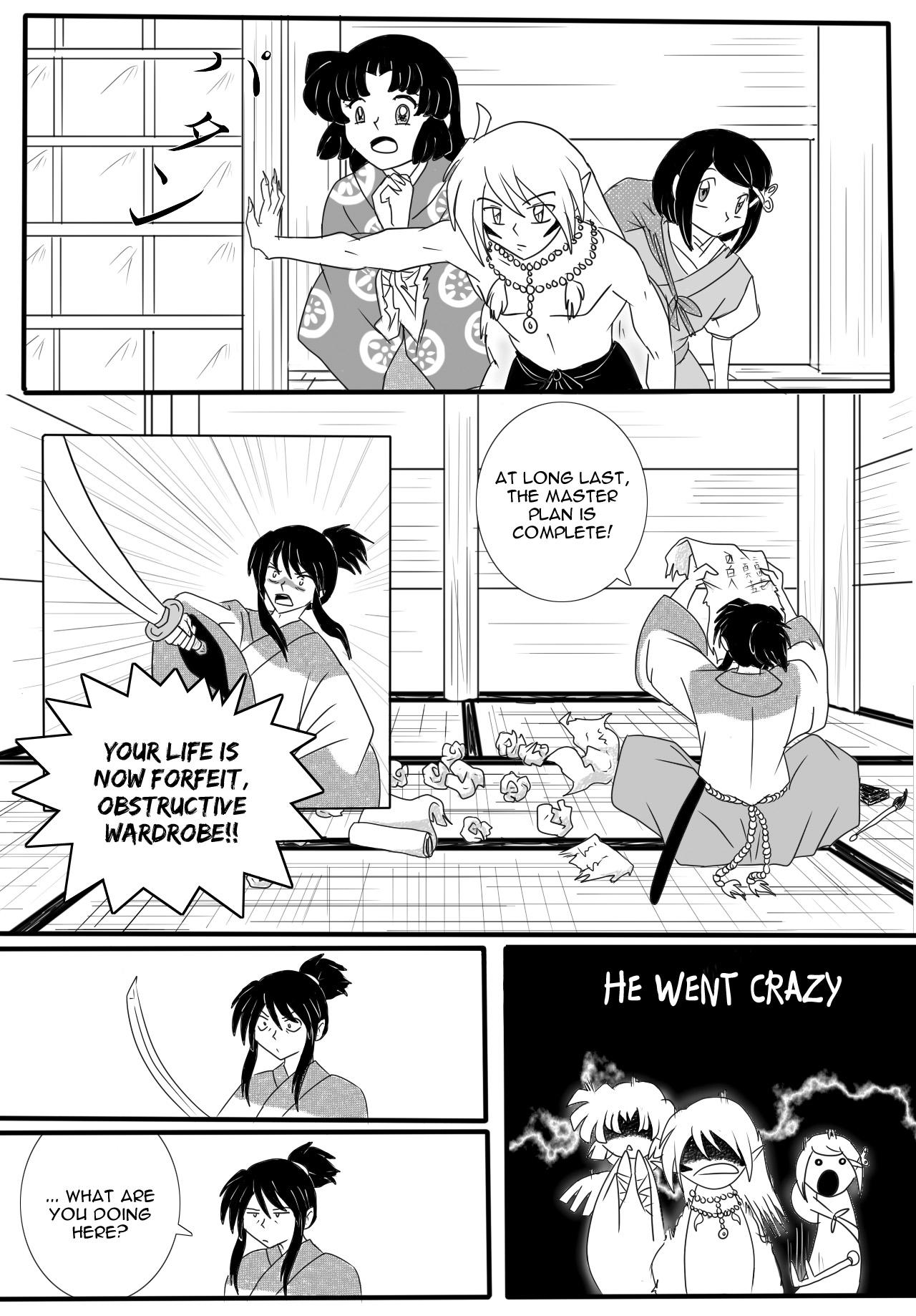 Watch
The second page of my latest "
Memoirs
" manga offering. This page took four days to complete just on its own. Page 1 only took two days. And that was even after being helped along by Paint Tool SAI's new perspective ruler feature that made drawing backgrounds so much easier.
Page 1
Original scene:
Akagane was inside the room, in his civilian garb, looking to be both alive and uninjured, and I could tell that both Hisui and Kogane were relieved. He was holding a scrap of paper aloft in front of him and declared, "At long last, the master plan is completed. Now nothing can stop me." He shakily rose to his feet and drew his sword, pointing it at us and proclaiming, "Your life is now forfeit, obstructive wardrobe."
... He'd gone crazy.
Akagane blinked hazily at Hisui, seemingly not even registering who she was for a moment. His shoulders finally slumped and he muttered, "... What are you doing here?"