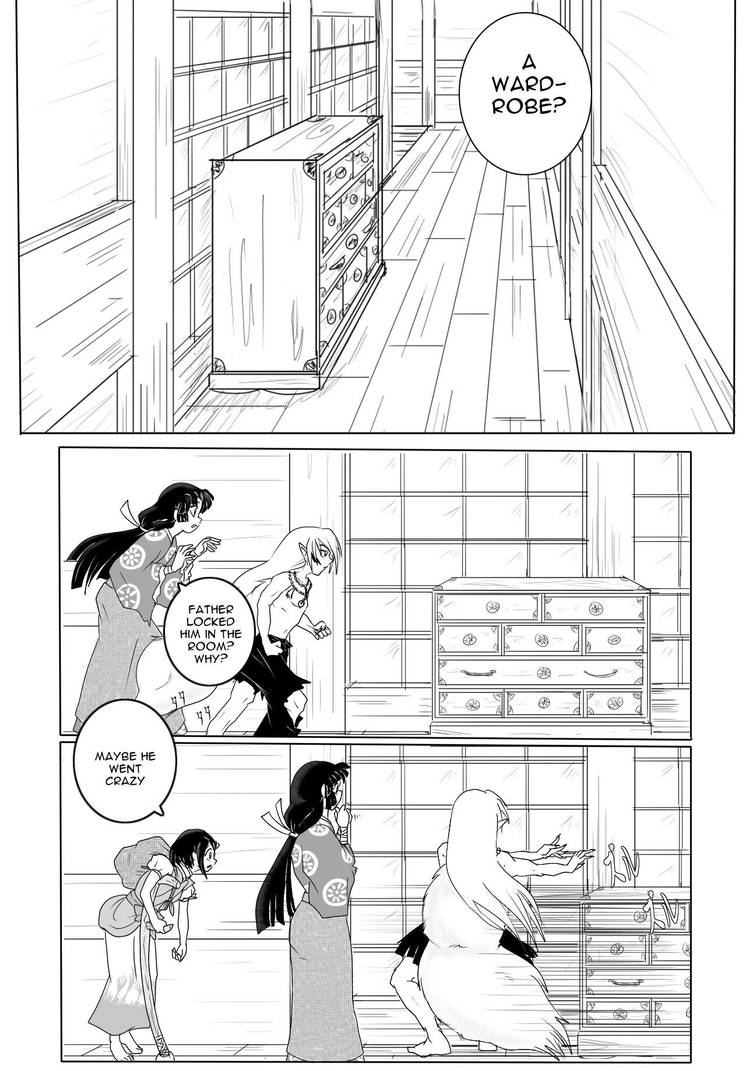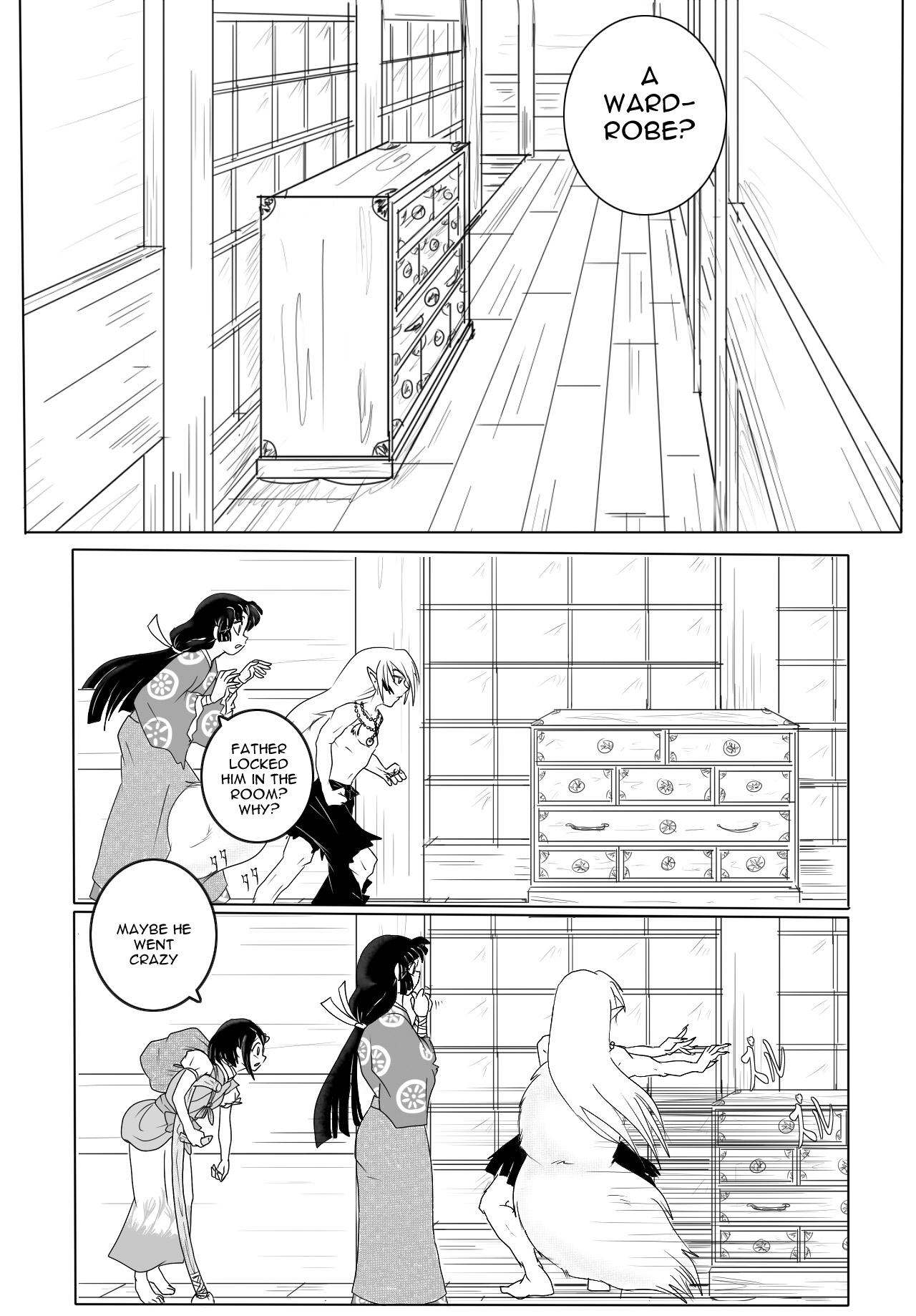 Watch
I felt like doing another manga version of a "
Memoirs
" scene, this time from chapter 62. It ended up taking two pages to do the whole scene, though. I also adjusted the original setup to remove Hisui's father since I would rather his design be left to the imagination.
Page 2
Original scene of this page:
Hisui was already quickly shuffling down the corridor with her father lumbering behind her, so I dizzily righted myself and followed. We came to a room in the rear that... appeared to have a large cabinet blocking it. Hisui raised an eyebrow in confusion and wondered, "Wait, you... locked him in the room? Why?"
I was wondering that myself, as Hisui's father shoved the cabinet out of the way and slid open the door. The only reason to keep him locked up was if he'd gone crazy or something.