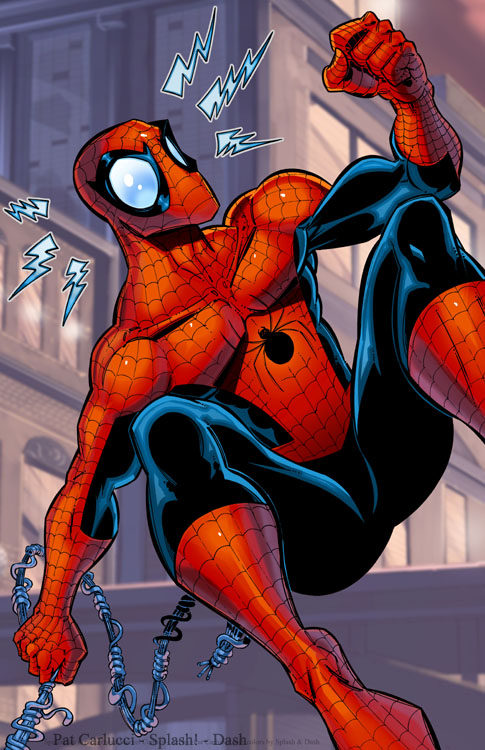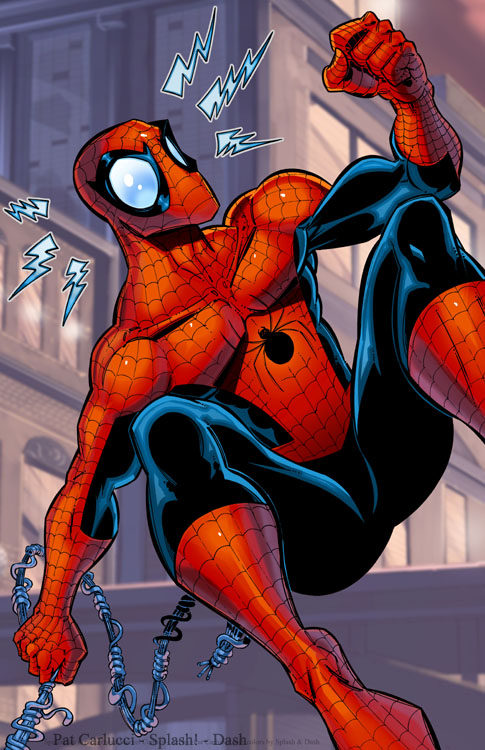 Watch
I have to admit I really dug Spiderman 3 even though most fans hated it (from what I have heard).
Fans of the spider are dedicated for sure, but I can disconnect and just go to be entertained. No big.
Since I have never done a production drawing of Spiderman before, I figured I would give it a try.
Let me know what you think... good, bad or ugly!
My pencils & inks
Colors by the ever talented Splash!
Background colors: Dash friggin' Martin!
Spiderman property of Marvel Comics, as if you didn't know that!