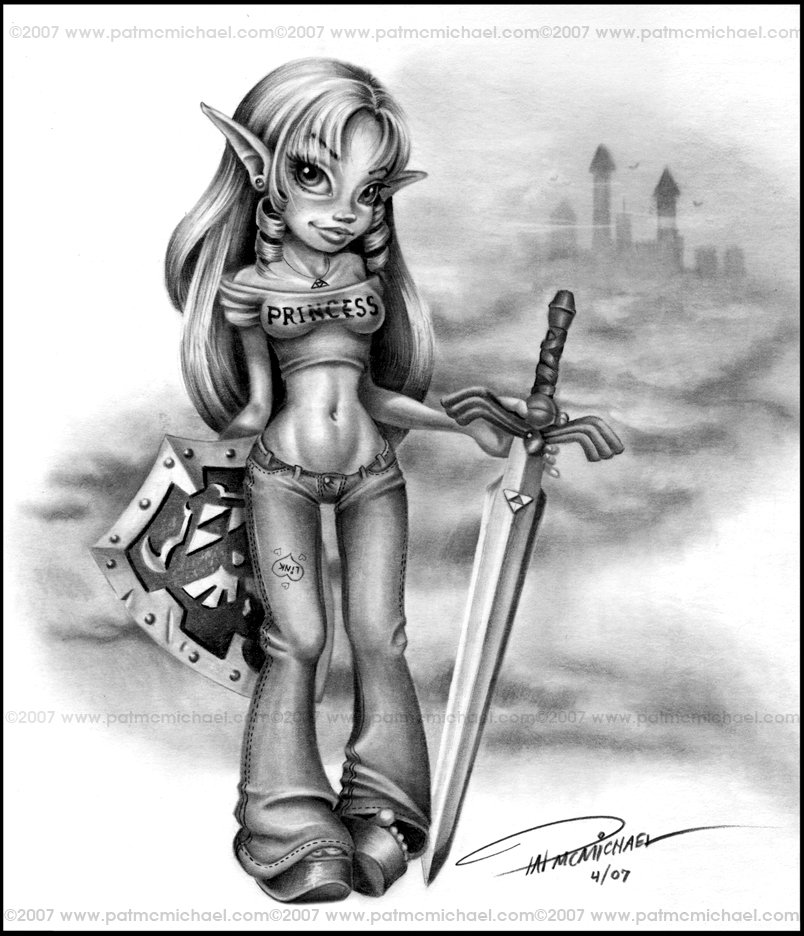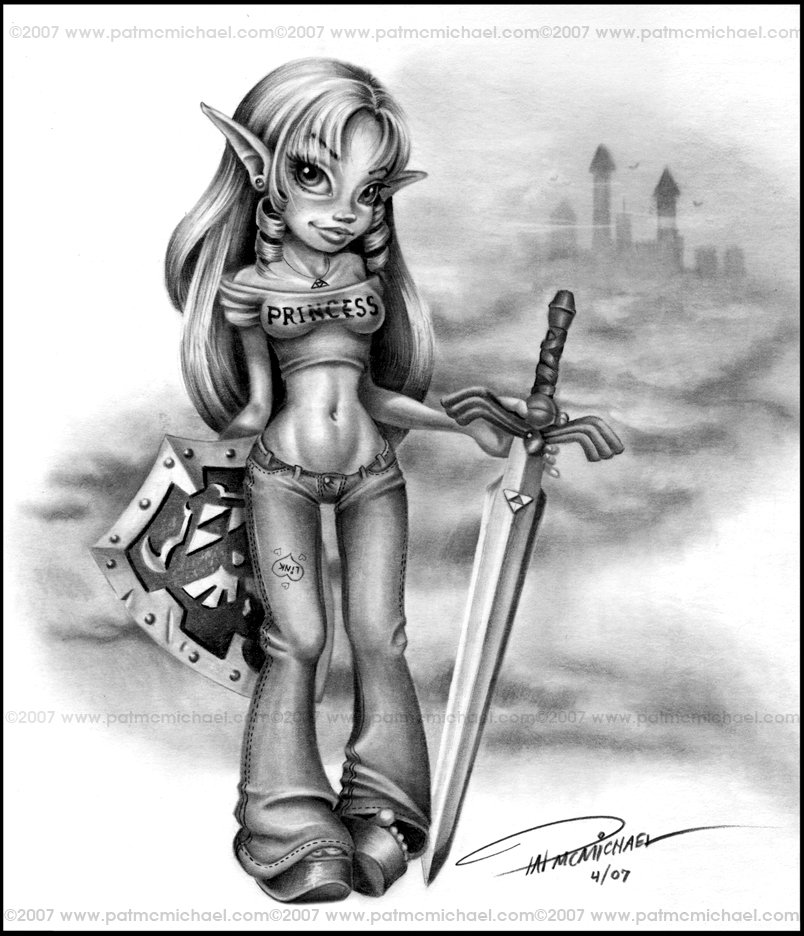 Watch
Princess Zelda (from the Nintendo Game series) Taking a break from being rescued...Out of costume and just chillin! Link is probably wondering where his Sword & Shield are.

I did this drawing just for some fun and to get away from all the boring portraits I've been doing. Zelda games have always been a favorite of mine. Hope you ike this goofy drawing!
Approx. 8" x 10" hot press Illustration Board, 2H & 2B pencils.