Journal Entry:
Sun Nov 26, 2017, 5:11 AM
Thank you, 5000 watchers,Added new prizes!
Welcome to Pastelaine's 3nd OC Contest, You could win various prizes, just follow the instructions,The deadline
( Extendend to May 27,2018 )
CHECK the Count Down Site: www.webcountdown.net/?c=152755…

Feel free to browse my characters

My toyhou.se acct. is a sub4sub account( if you subscribe to me,I'll sub back)
toyhou.se/Pastelaine
PRIZES
1st Place:
2nd Place:
3rd Place:
+ 500 Deviantart Points

A Chibi commission from me.
+ 1 Year Art Feature in my ADOPT GROUP ( It has 5K members to see your art ) to advertise your ART.
+ Headshot from 4sparkles

+ Headshot from chu-mmii

+ Headshot from Kirameansme


+ Bust from @

Livy-the-Unicorn

+ Bust from @

atouchofsalt



CONSOLATION PRIZES (Honorable Mentions):
FREE HEADSHOT FROM ME ( 10 of the contestant who didn't win 1st - 3rd prize will get this)
----------------------------------------------------------------------------------------------------------------------------------------

Here are the lovely Characters:
Pastelaine : Main Mascot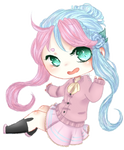 Book of the Queen's Requiem
((Main Protagonist and Antagonist))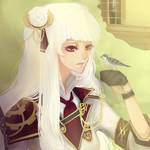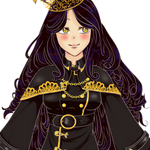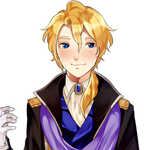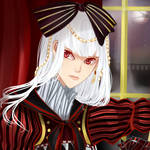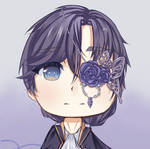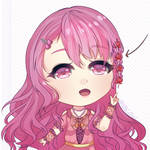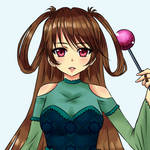 Book of the Reaper's Epoch
(Main Protagonist and Love Interest))
How to enter the Contest:
1. You must be a watcher. New watchers are allowed!

2. Fav+ this deviation. Must create a journal/poll about this contest and create a link to this

3. Kindly comment down if joining and which character you will draw.
Rules:
♥ Max. of 7 entries per person,Just click their IMAGE to be able to read their stories (I highly recommend you check their aesthetics for more background story.)

♥You can use any medium, be it traditional, digital, or mixed!

♥ You can draw in chibi,halfbody, semi-realism, realism, and etc.

♥ Please if you enter make sure you tag me so I can see it.Don't comment below your entries (YOU MAY NOTE ME)

♥ Family Friendly, Please avoid sexual NSFW, BUT A little bit of blood is okay...

♥ You cannot steal, trace, edit an already existing piece, or use a base for your entry. Your drawing entry must be made entirely by you!

If you fail to follow these rules, you are disqualified.
Criteria for Judging:

30% Quality & Effort

20% Quantity (No. of entries)

20% Accuracy (Draw the character correctly & same as the reference)

25% Creativity (Know the character's background ,character relation to each character & their aesthetics)

5% Highest Favorites (I'll make a voting poll for this when the contest closed)
CURRENT ENTRIES:
pastelaine-art.deviantart.com/…
And here's a raffle for the contest to help spread the news~ You could join both the
raffle
&
contest
.
Prizes: 1 WINNER OF THE
500

,
1 WINNER MYSTERY ADOPT & 2 WINNER OF THE ADOPT SHOWN BELOW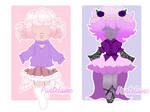 -------------------------------------------------------------------------------------------------------------------------------------
How to enter:
1. You must be a watcher. New watchers are allowed!

2. Fav+ this deviation.& say the password "Happy 1 year Anniversary" (+1 TICKET ENTRY)

3. OPTIONAL: Share this deviation in either a poll or journal (+2 TICKET ENTRY)

4. OPTIONAL: Add NEW Comment in any of my art that you didn't commented before +1 raffle entry. (Comment as many as you want)

5. OPTIONAL: Tag 2 people in your comment for +1 raffle entry. (TAG AS MANY AS YOU WANT)
Rules:
♥ You may not sell this character after winning. Trading and gifting is fine.
♥ Please do not claim the art as your own. Credit is not necessary but is appreciated.
♥The 3 winners,1 will receive Adopt shown above + 1 custom adopt & 1 winner will receive 500 POINTS
♥ The winner will be chosen through a random generator.
♥ Follow the FORMAT OF REPLY
Reply here:
Format of Reply:
Watch, Fav & Llama

Journal/poll: >>insert link here<<

Comment: >>insert image link where you commented here<<

Tags:
------------------------------------
Thank you, +5k watchers, I'll continue drawing funny and inspiring artworks to keep you entertain~!
Check out my Character Purge