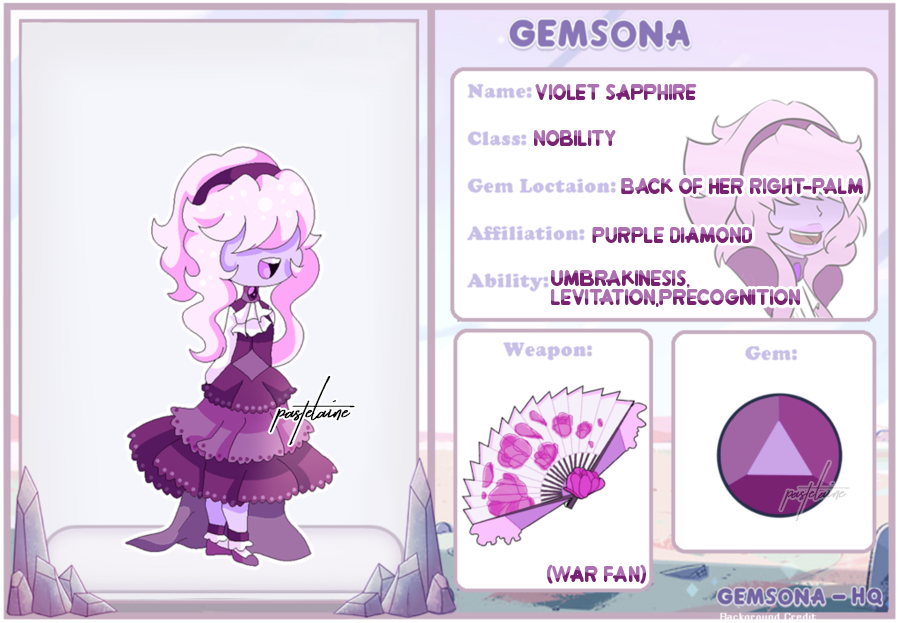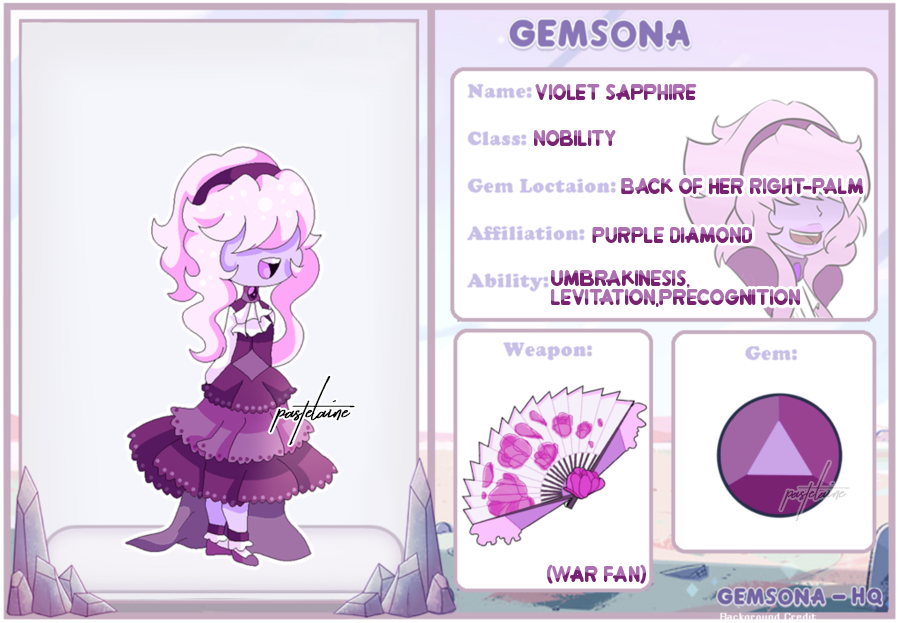 Watch
Gem: Sapphire
Class: Nobility
Gem Location: Back of her Right-Palm
Personality: She is quiet, seemingly emotionless, intelligent, studious, sarcastic and quite short tempered. Sapphy is often portrayed as the most pessimistic and insensitive member of the court. Despite her seemingly unfriendly attitude, Sapphy does indeed care greatly about the people she is attached to.
Weapon/s: War Fan
Talents & Special abilities:

Umbrakinesis - manipulate shadow
Levitation - Float/Fly
Precognition - knowledge of a future event or situation, especially through extrasensory means.
Relationship: Ruby (Shattered)Fusion Dance:
Viennese Waltz
Art By: Fluoffy & Inkkmoon (Check This Amazing Artists)



We are the DiamondsMonarchy
Application Is OPEN TO EVERY GEMSONA & We Really Need Diamonds To Lead The Group
For More Info, Check This Link: F.A.Q
The owner of this deviation has disabled comments.