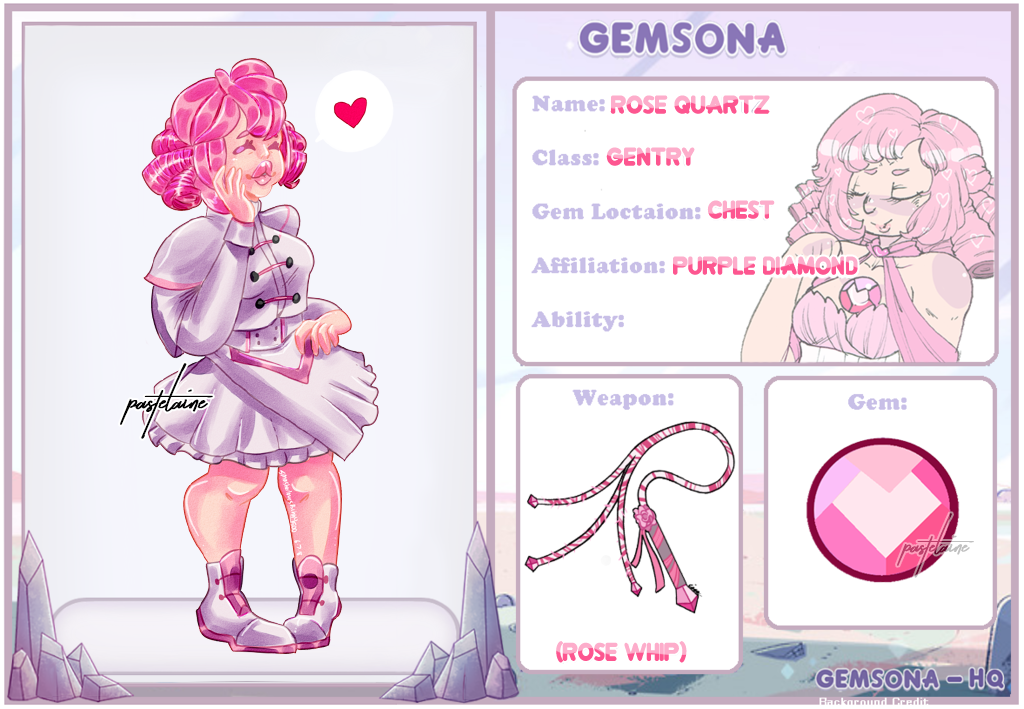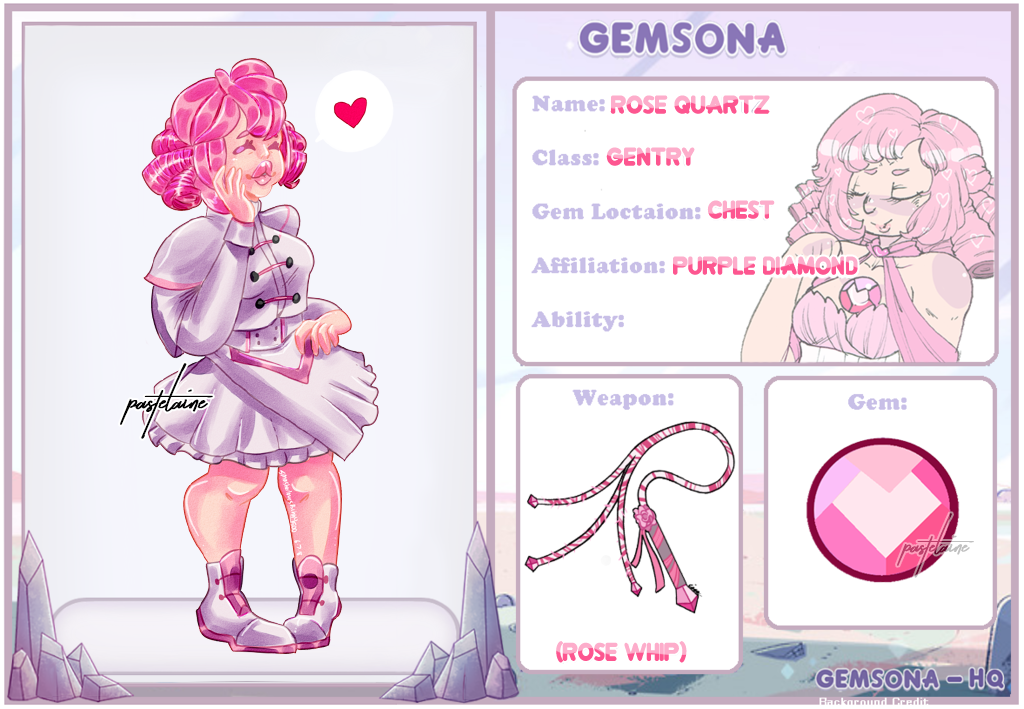 Watch
Gem: Rose Quartz
Class: Gentry
Gem Location: Chest
Personality: Rose Quartz (The General of Purple Diamond's Army) is a natural leader, Rose Quartz is indicated to have a caring and loving personality. Rose values her enemies lives just as much as her allies. She was a gift from Pink Diamond to Purple Diamond. When Yellow Diamond ordered to bubble all Rose Quartz, she wasn't taken away due to Purple Diamond defended her by saying she's not under pink diamond's court anymore, and she now belongs to purple diamond. She also owns a pearl,whom she dearly loved.
Weapon/s: Rose Whip

Talents & Special abilities:
Fusion Dance:
Art By: SmasherlovesBunny500 & ZiffDoods (Check This Amazing Artist)

We are the DiamondsMonarchy
Application Is OPEN TO EVERY GEMSONA & We Really Need Diamonds To Lead The Group
For More Info, Check This Link: F.A.Q
The owner of this deviation has disabled comments.