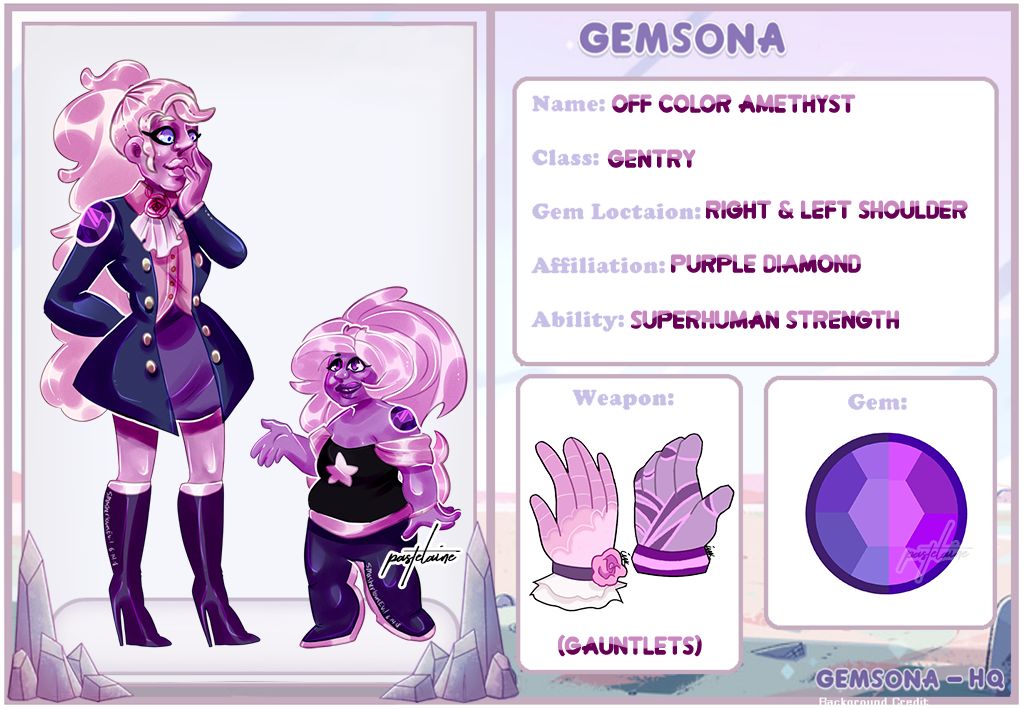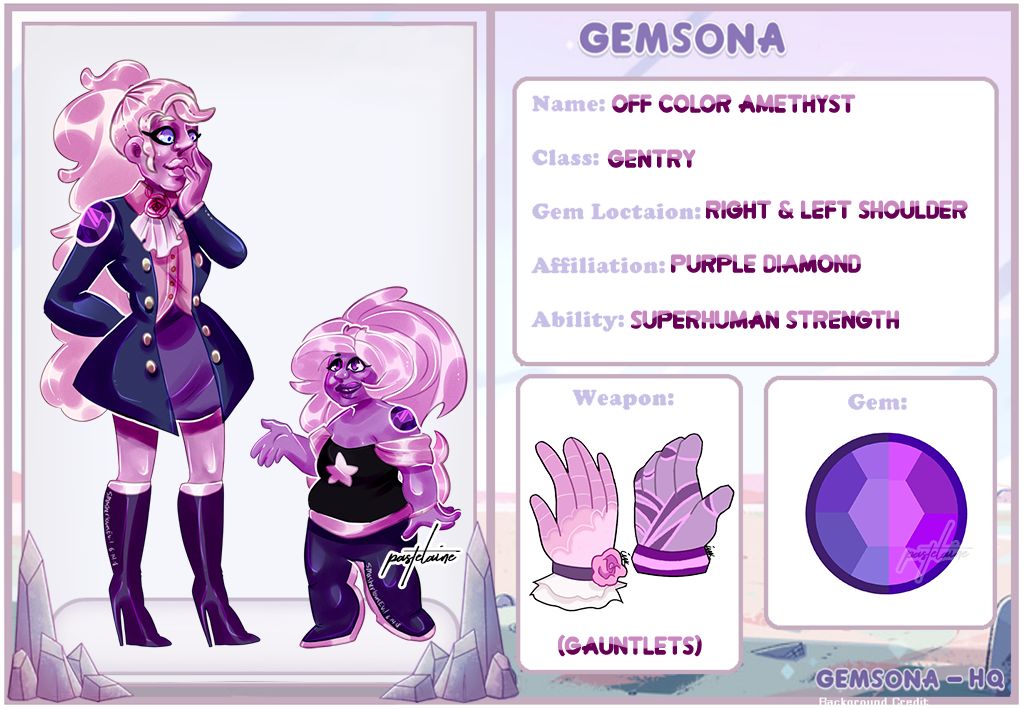 Watch
Gem: Amethysts
Class: Gentry
Gem Location: Right & Left Shoulder
Personality: 2 Amethyst Gems from Earth, and was a gift from Blue Diamond to Purple Diamond. Amethyst Facet-3 Cut-5XY, a skinny amethyst and Amethyst Facet-3 Cut-2XZ, a small amethyst under Lavender Lace Agate supervision. They both care for each other in a sister-like manner, They both loved playing pranks to other quartz soldiers in the court and they're skilled in combat.
Weapon/s: Gauntlets
Talents & Special abilities:

Fusion Dance:
Art By: SmasherlovesBunny500 (Check This Amazing Artist)

We are the DiamondsMonarchy
Application Is OPEN TO EVERY GEMSONA & We Really Need Diamonds To Lead The Group
For More Info, Check This Link: F.A.Q
The owner of this deviation has disabled comments.