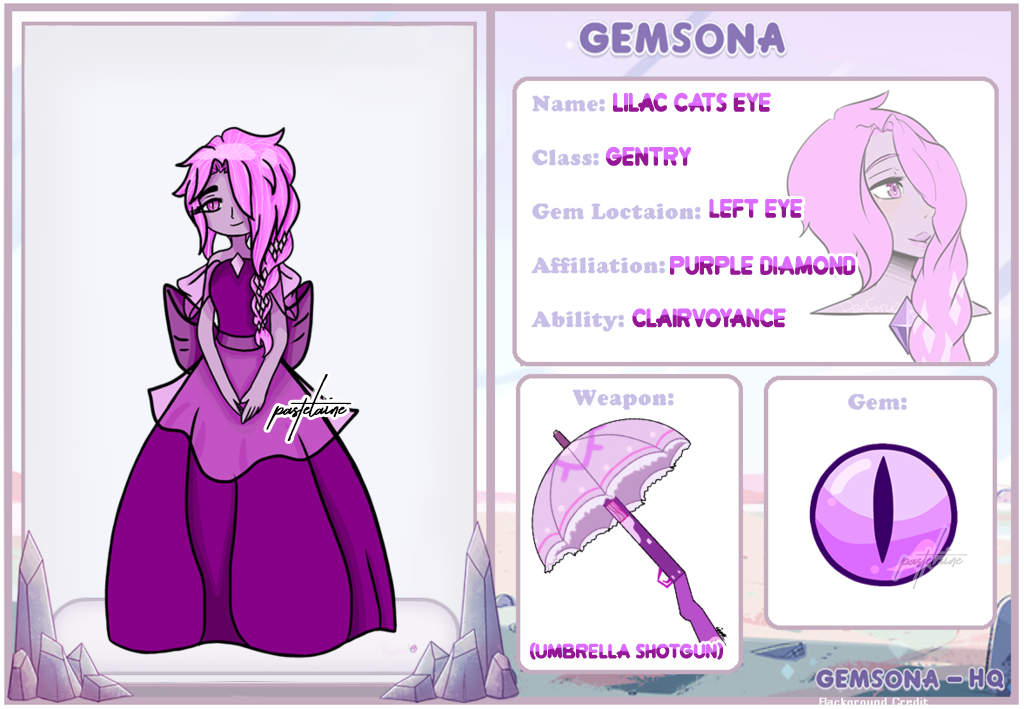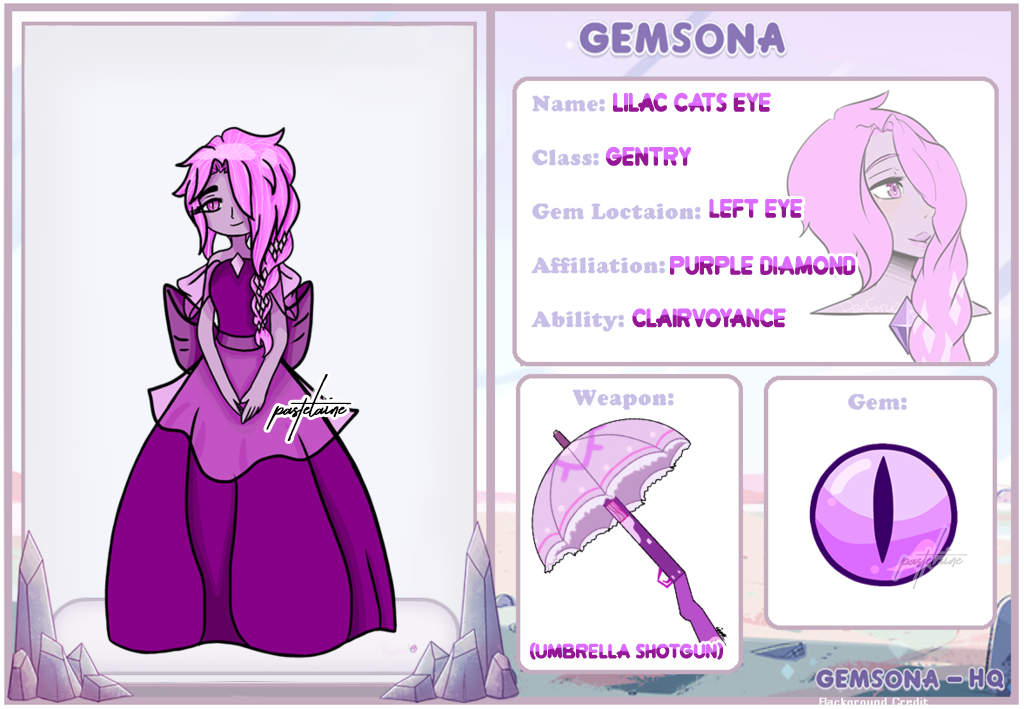 Watch
Gem: Cats Eye
Class: Gentry
Gem Location: Left Eye
Personality: She has a strong personality, she is also quite impulsive & arrogant but she truly cares for her colleagues & other gems in her diamond's court. She is an off color quartz but she's one of the Elite (High Ranking) Quartz in Purple Diamond's Court.
Weapon/s: umbrella shotgun
Talents & Special abilities:

Fusion Dance: Ballroom Dance
Art By: rosebud1903 (Check This Amazing Artist)

We are the DiamondsMonarchy
Application Is OPEN TO EVERY GEMSONA & We Really Need Diamonds To Lead The Group
For More Info, Check This Link: F.A.Q
The owner of this deviation has disabled comments.