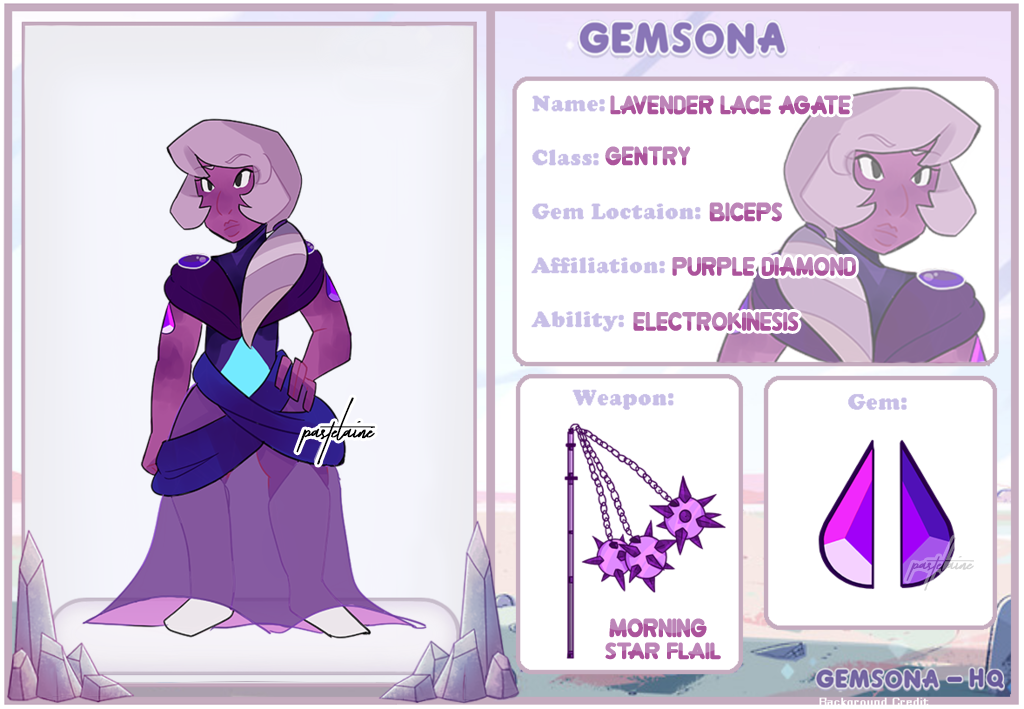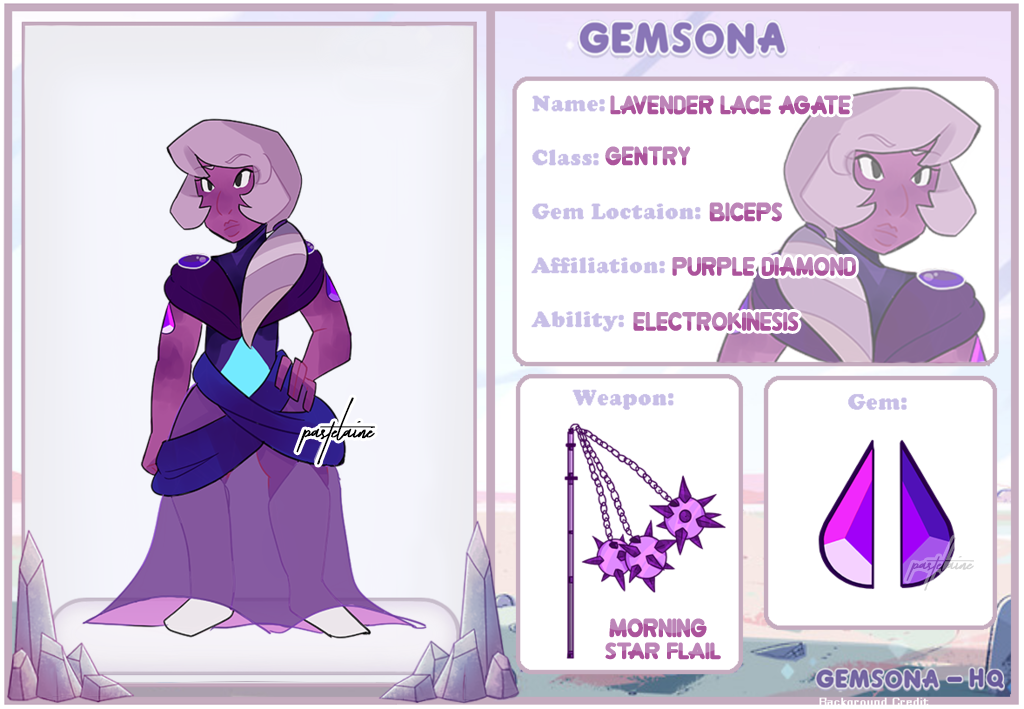 Watch
Gem: Agate
Class: Gentry
Gem Location: Biceps
Personality: Matronly and methodical,Her severity is matched only by her elitism, as she is rough and strict to the Quartz Gems in the court, yet obsequious to Gems of higher social status than her own. She's quite arrogant and boastful. She values her place in the Gem hierarchy, as well as her position in the eyes of her superiors. She also have a huge admiration to Violet Sapphire, She tends to follow & protect her everytime.
Weapon/s: Morning Star Flail
Talents & Special abilities:
Fusion Dance: Sway
Art By: Mari-Golds (Check This Amazing Artist)

We are the DiamondsMonarchy
Application Is OPEN TO EVERY GEMSONA & We Really Need Diamonds To Lead The Group
For More Info, Check This Link: F.A.Q
The owner of this deviation has disabled comments.