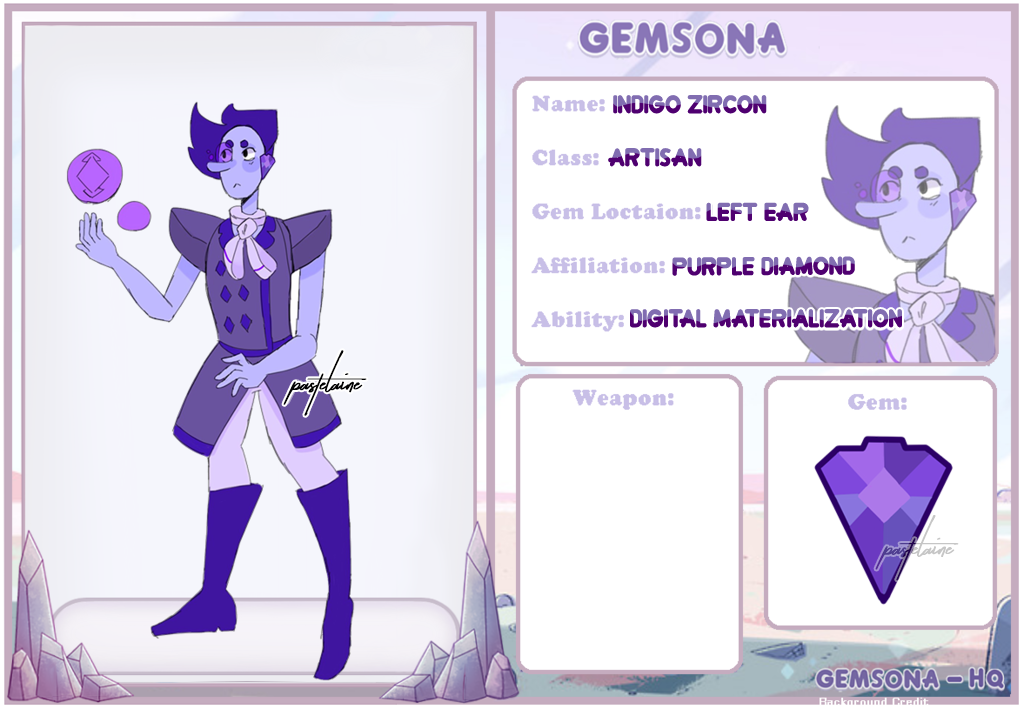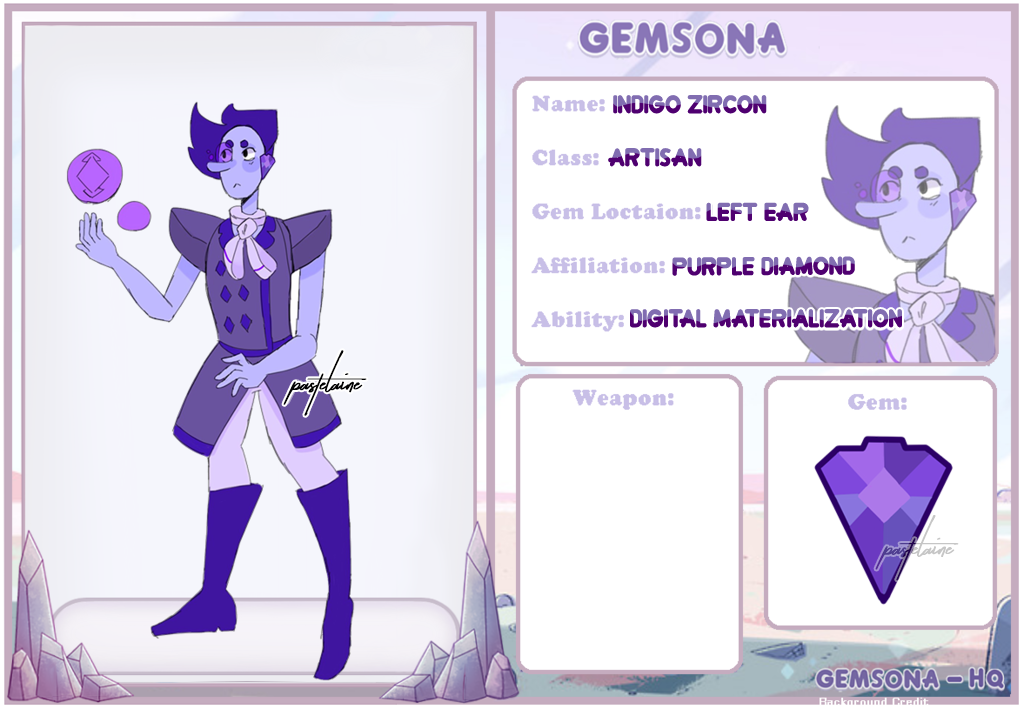 Watch
Gem: Zircon
Class: Artisan
Gem Location: Left Ear
Personality: A Prosecutor under Purple Diamond's Court,He is deferential and anxious when in the presence of her superiors. Though he can present a very sound and logical argument.
Talents & Special abilities:

Digital Materialization & Hologram Projection

Fusion Dance:
Art By: BlackStagBeetle (Check This Amazing Artist)

We are the DiamondsMonarchy
Application Is OPEN TO EVERY GEMSONA & We Really Need Diamonds To Lead The Group
For More Info, Check This Link: F.A.Q
The owner of this deviation has disabled comments.