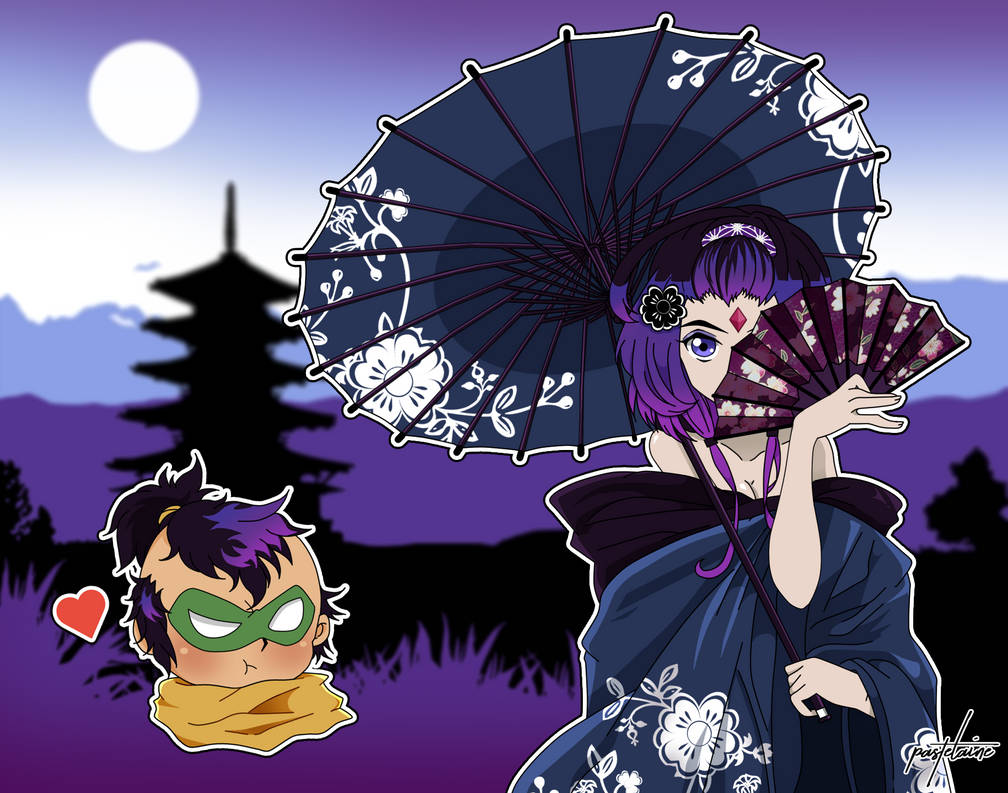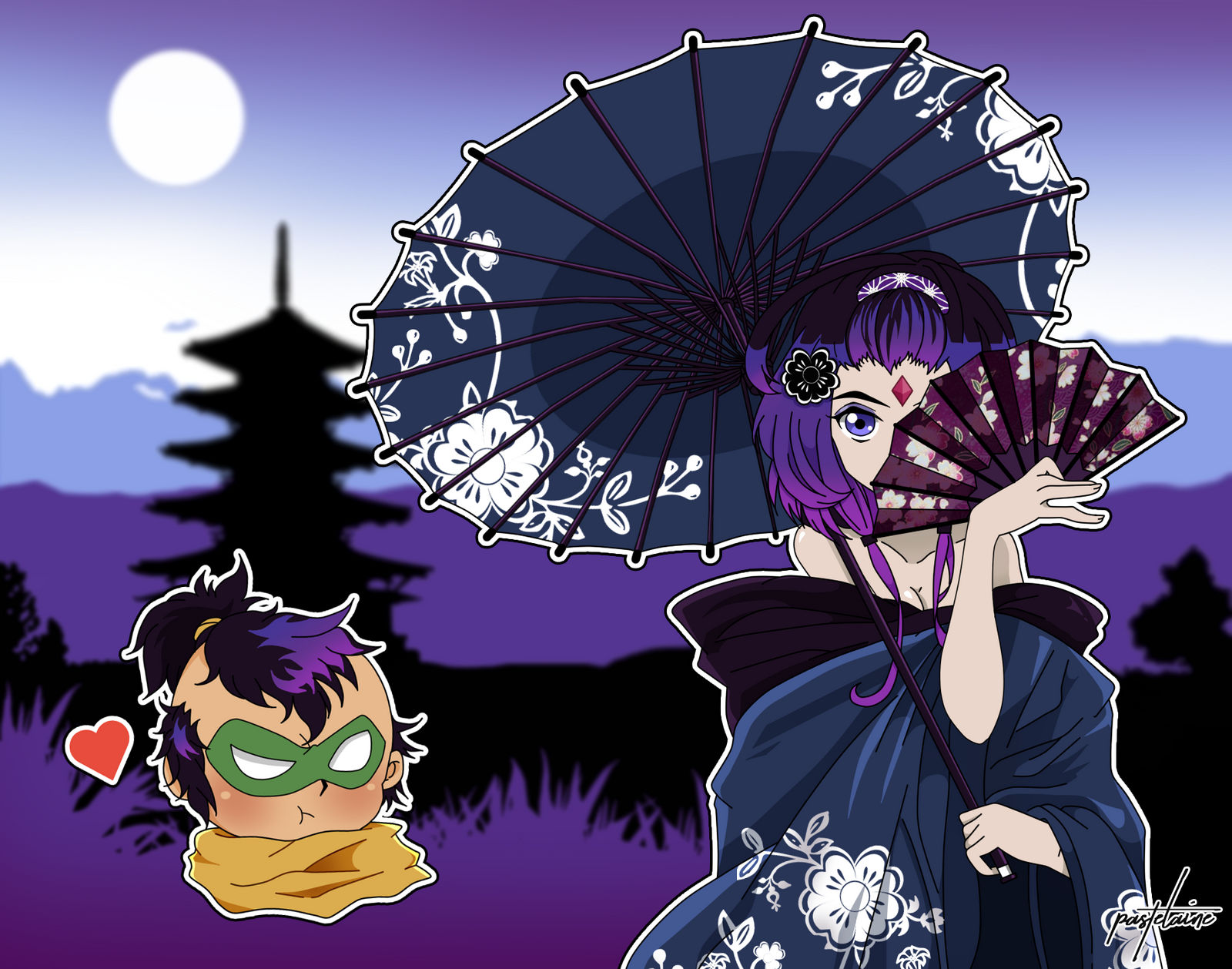 「 D A M I A N & R A C H E L 」
"Welcome home, beloved~!"


Disclaimer
: "All rights reserved to
Warner Bros. Animation (DC Entertainment)
. This is solely a
not-for-profit
fan activity".

I finally gOT A CHANCE to watch Batman Ninja yesterday so I decided to make a fanart of
Ninja Damian & Geisha Raven
,then I realized something. The Damian in Batman: Ninja was kinda out of character… and this is when I realize that I fell in love with the insufferable and arrogant version of Damian.. But when he's with Raven.
He suddenly changes to a soft and heartwarming person ((+He made Raven smile & He calls her Rachel))
▶Rules◀
PLEASE DON'T RE-UPLOAD / EDIT / MODIFY / CLAIM AS YOURS / USE IN A VIDEO OR AS A REFERENCE MY ARTWORK.

CHECK MY OTHER ACCOUNTS TO BE ABLE TO REBLOG, SHARE, REPIN AND RETWEET MY ART.

MY FAN-ARTS ARE FREE TO USE FOR PERSONAL USE ONLY (Ex. Phone / Desktop Wallpaper)