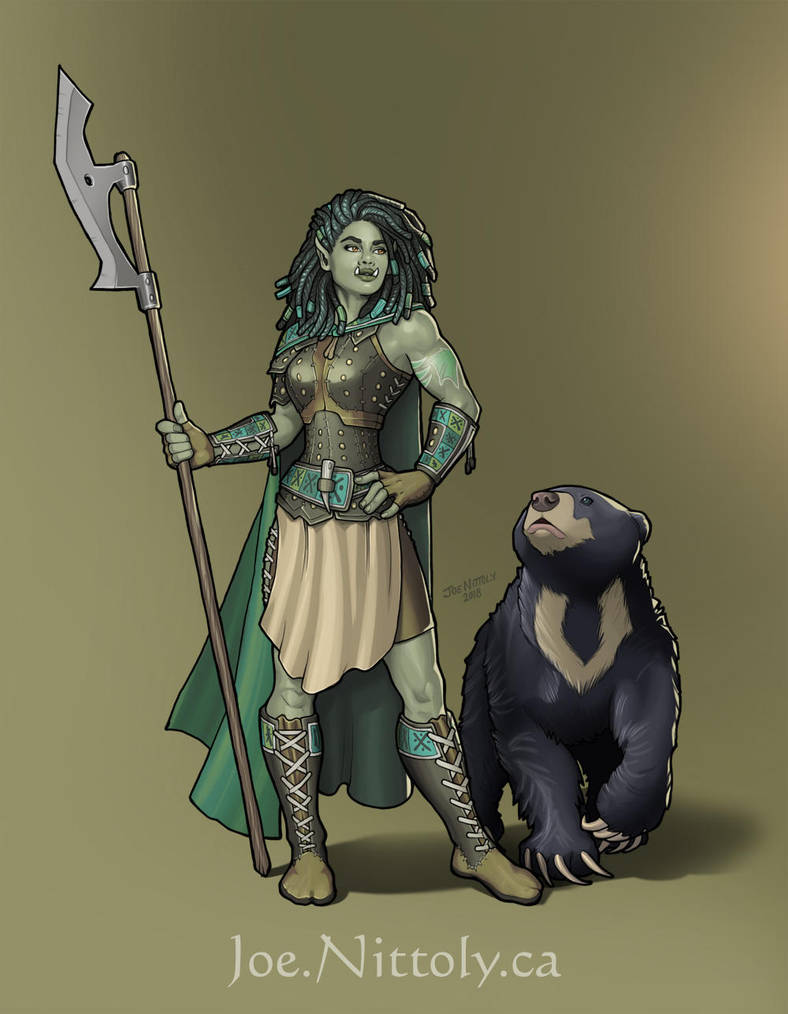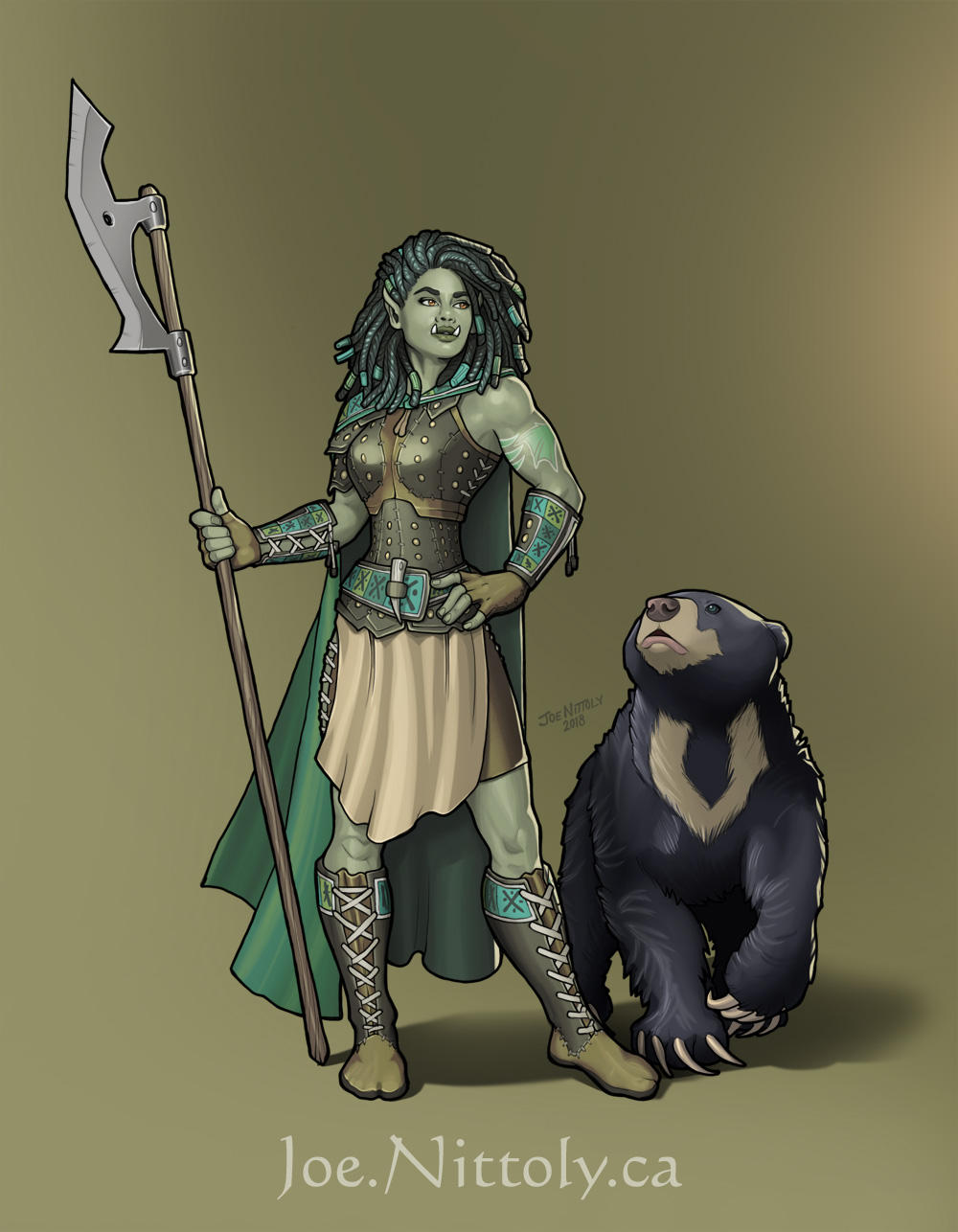 This is Shiv, a half-orc ranger with her sun bear animal companion, Sol, done on commission for
LindsayBeyerstein
for her Forgotten Realms campaign. These two will be journeying through the jungles of Chult.
I really enjoyed working on this one, including coming up with an armour design that could also emphasize the character's robust athletic physique. Plus, I rarely draw animals, so drawing the sun bear was a good challenge.
Want something drawn? Hit me up.