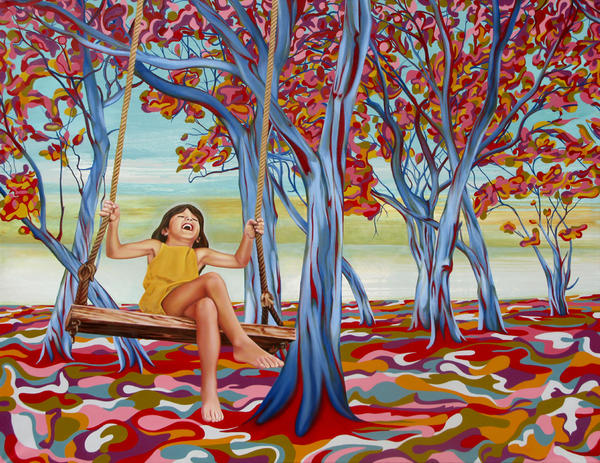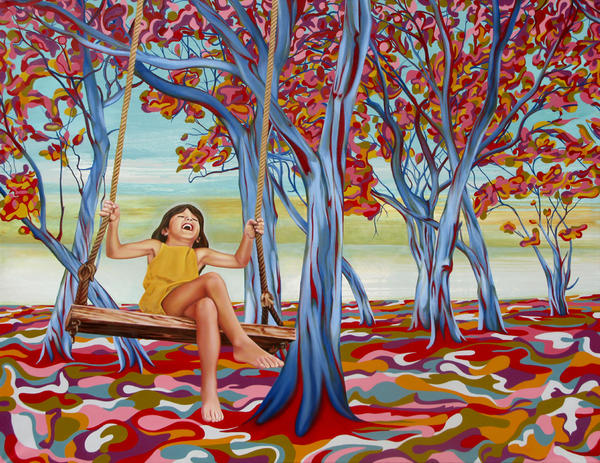 Watch
There is no more beautiful experience than when the world expands beyond its accustomed limits.These are moments when reality takes on splendor.
My happiest memory from my childhood is the time I spent outdoors, cycling, walking in the woods or playing on the beach. One of my most vivid memories is one of that I was swinging high up in the sky while singing on the top of my lungs.

In this painting I wanted to represent that feeling of happiness and also how your consciousness affect your reality.

I got inspired by a the Tarot card of "The World". They say about this card that the woman stands on air ( here on a swing ), symbolizing that the spirit supports her endeavors.The four guardians surrounding her ( try to find those figures on the painting ), suggest that by serving the powers that they represent, they are now at her service.