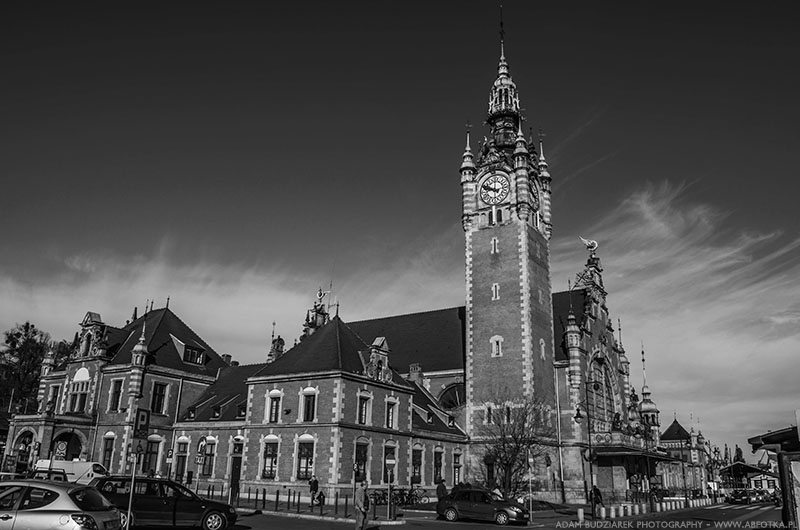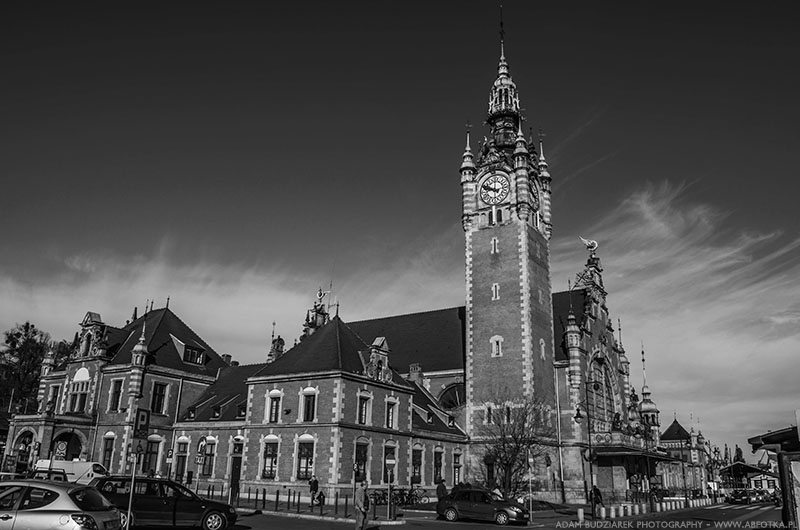 Gdańsk Główny
(Polish for Gdańsk main station) is the principal passenger railway station in Gdańsk, Poland. Close to the centre of the city, it is easily accessible thanks to the large number of transportation links nearby (trams and buses).
The station building hails from the end of the 19th century.
Prior to World War II, Gdańsk Główny was named Danzig Hauptbahnhof (German for "Danzig Main station"; some sources translate Hauptbahnhof as central station). At the end of the World War II, Soviet forces razed the station building almost completely (as with the rest of the city), and the entire structure was rebuilt after the war.
The station shares its design with Colmar station in Alsace, France. Thus the buildings are 'twins' of one another.

color version:
Gdansk Main Station