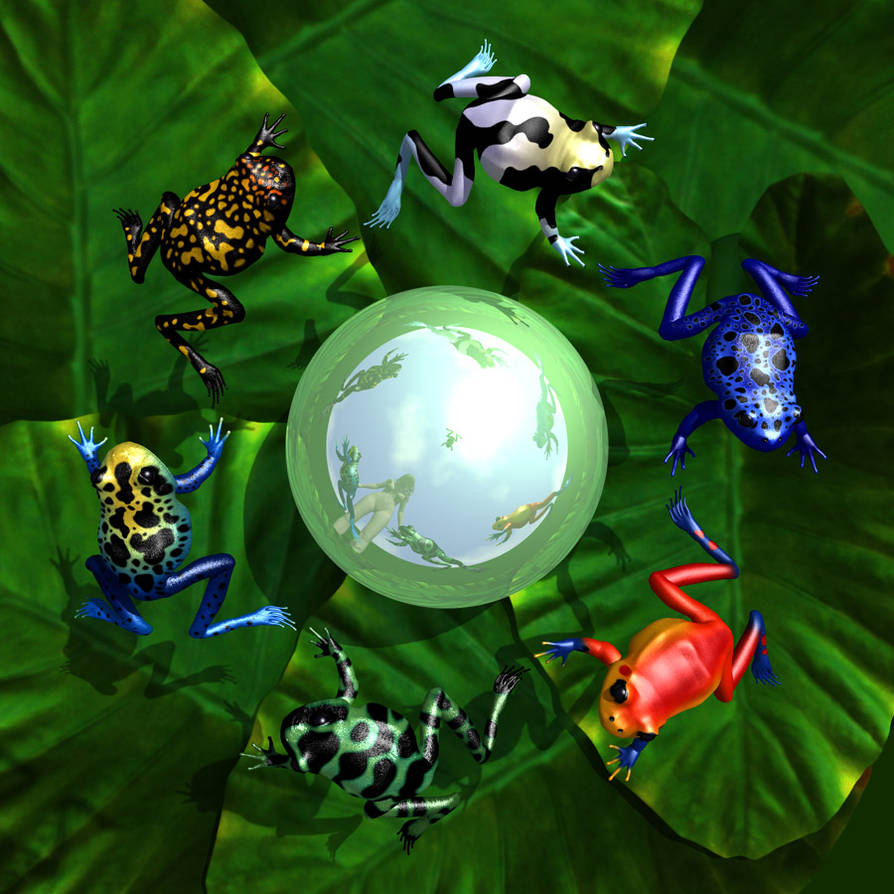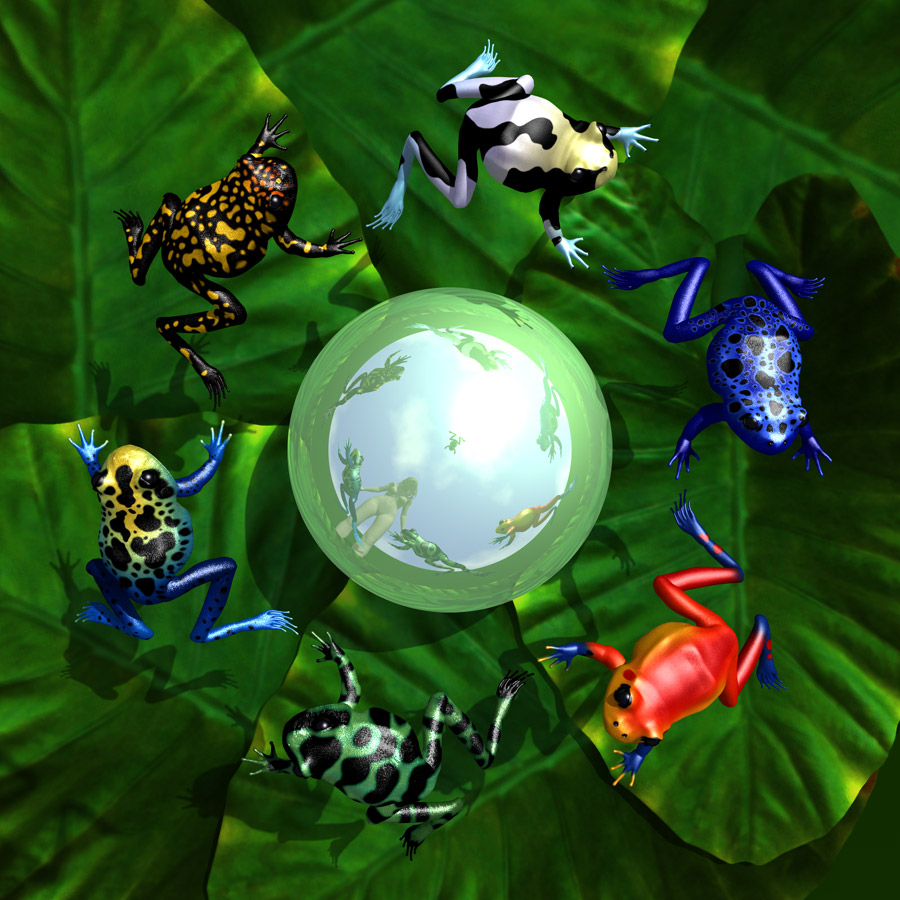 Watch
The frog and Victoria3 models were exported from Poser6 to Wavefront OBJ files.
The UV maps (colors) for the frogs were painted in Photoshop using these Poison Dart Frog
picture references, found here ==>
[link]
OBJuvPOV was used to export to POV-Ray.
The leaves are POV-Ray height_fields, tutorial at ==>
[link]
Rendered in POV-Ray!