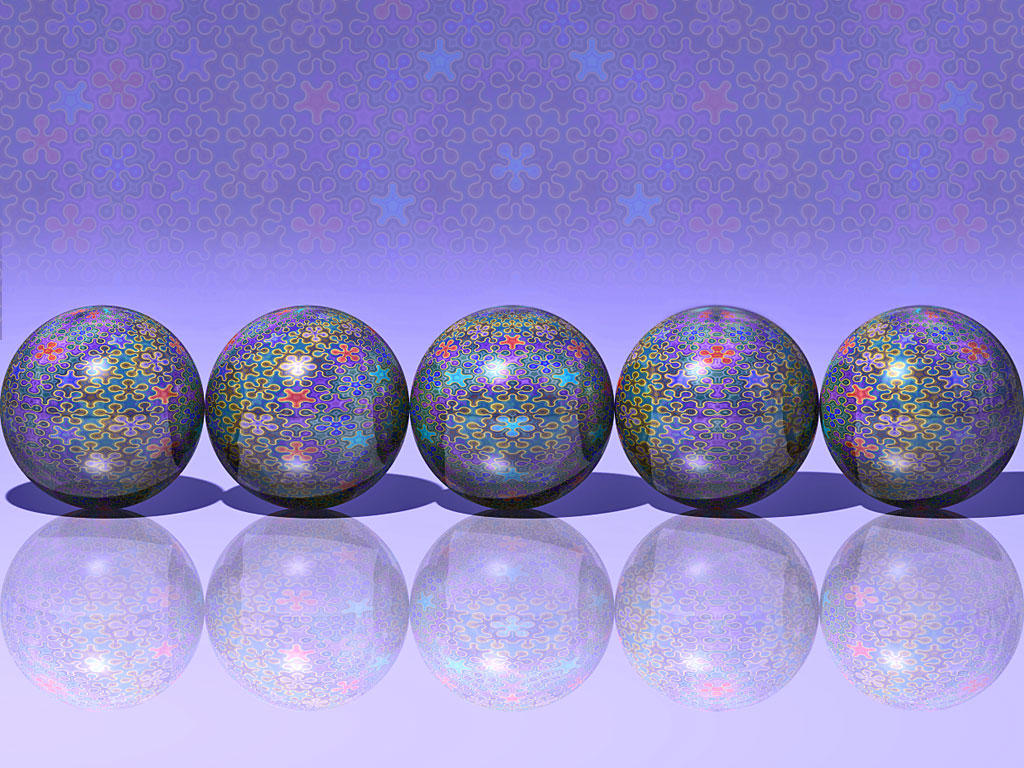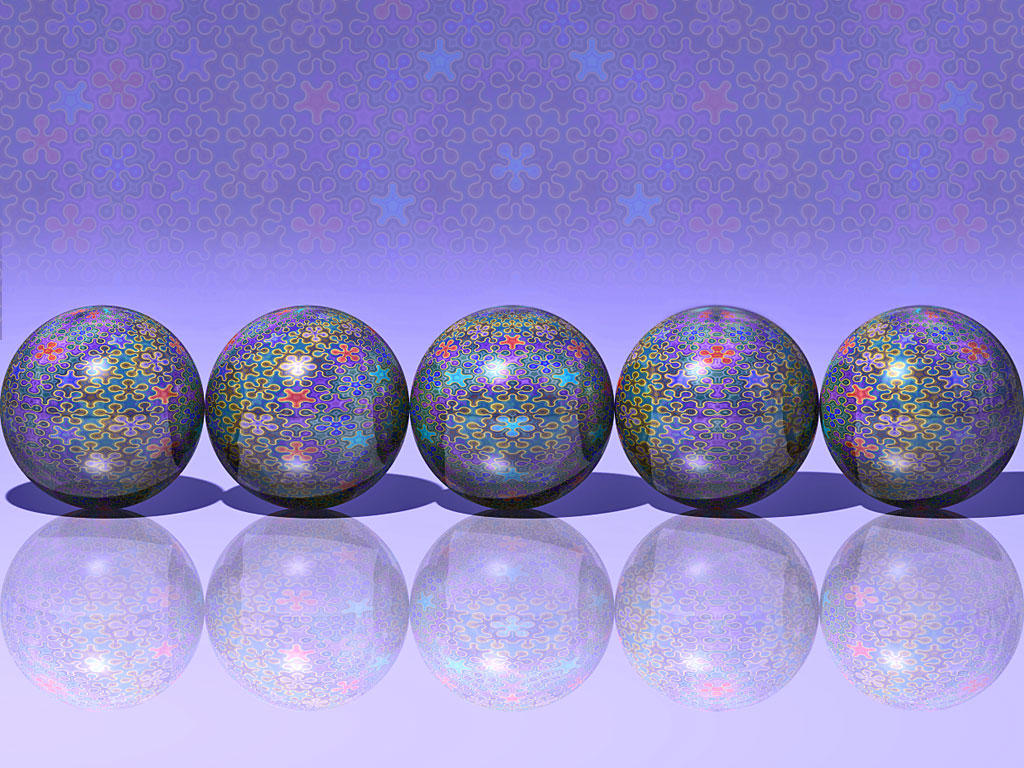 Watch

Penrose tiler... I didn't know you could get one.
Reply

Great effects with simple techniques! The reflections are just gorgeous!
Reply

Very nice. Good reflection/shadow interactions.

Reply

Wow. Is it really a tiling of the sphere, or mapped texture?
Reply

Turns out he's a he. Wild indeed. Unfortunately the links to his include files are broken. One was about Penrose tiling. Some of his pics are grids like those I made, only he used isosurfaces. My fave looks sorta like a seashell. I've picked up a few real shells at the beach, and I've promised myself I'll model them one of these days. The sections in one direction are (logarithmic?) spirals, in the other direction may be ellipses.
Reply

Yes, I went back to that site and saw that he's a he - it figures. And yes, some of his stuff reminded me of your grid stuff. Anyway, if you go to the Japanese pages, the INCLUDE files are there. There's a program called Biowin for POV-Ray, I think it makes shells etc.

Reply

really pretty!!!
I'm gonna check out thoes links!!
Reply

Oh wow!...awesome

Reply