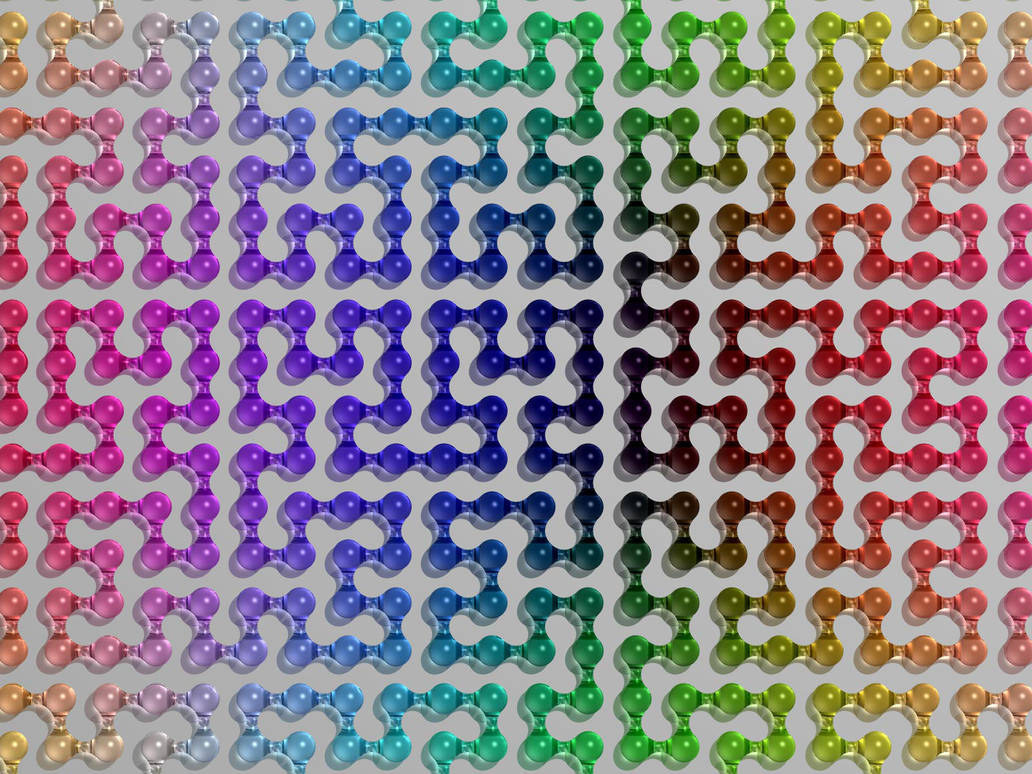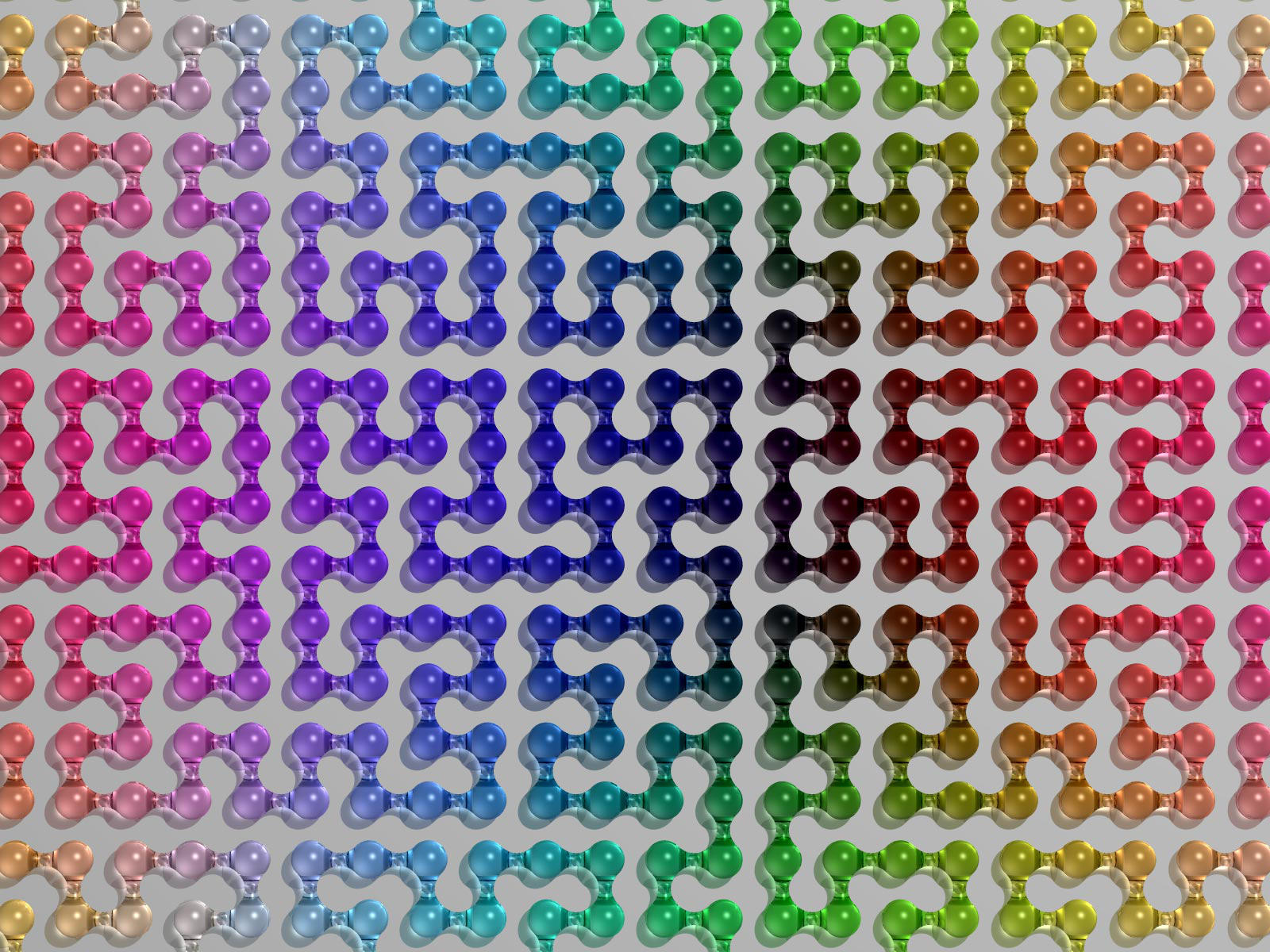 Watch
This is a
Hilbert Space Filling Curve
. I found some code
here
which I converted to POV-Ray code. Heheh, recursion in POV-Ray

I added blobs and a crazy coloring method, blah, blah, blah, etc, etc

If anyone wants the code, I will post it here, just lemme know.
I was compelled to make this after another look at the wonderful and unique gallery of -->
<--markdow.
Full View or spankings,

your choice. No, you may not have both.


Please post the code of this beautiful piece of art!
Thanks and regards
Reply

The Hilbert curve made the
cover of Science
last month, because DNA organization within the nucleus shares folding properties with Hilbert. I like your rendering better.
Reply

To iterate is human, to recurse, divine. - L. Peter Deutsch
Reply

Pretty cool Janet!!

Reply

Nah, maybe more like in 'Blob star'...
Reply

Its different from all of them!

I used some sin and cos statements to vary the colours gradually. "What the Leg Man Sees" and "Occupied" use a random number generator for the tile colours. "Blob Star" is a gradient image mapped over the whole thing.
Reply

"crazy coloring method" I like that. Is that what you used to color the tiles in "What the Leg Man Sees" and "Occupied"? or something different?
Reply

Fantastic!!

... and I agree about markdow's gallery.

Was going to suggest your link to Mathworld gives strong hints about how to make a 3- or n-dimensional version, but sounds like you've already got it knocked.
Reply

Yeah, I got the cube one, but it looks shitty. I can make it with either boxes or cylinders, but the joins at the angles are not the best. But L-systems are pretty interesting.

Reply

Great! So clean and shiny, like candy. I like how the negative space mirrors the positive space (blobs and alcoves are similar).

I've found the 3-D versions to be just as interesting, but become too visually complex -- need thin members to see into the shape.

And thanks for the nice plug, I'm glad Hilbert and I could inspire.
Reply

Thanks, I had to play with the blobs a bit to get that effect.
Yes, the 3D one is fun, but, I agree, it looks like a mess. I think an animated one where you could fly around in it might be good, though.
Reply

Yes indeed

Seems like I've known about LParser forever, but could never get off the ground with it. I truly love the things I've seen made with it.
Reply

Yeah, the trick is to know what you're doing. With all that recursion, it looks pretty much impossible to know what the heck you'll come up with. More than likely, just a big mess.

Reply

Lucky fo me, I full-view by default!
Wicked fractal. Now for the 3D version!

Reply